I'm digging this "Week in Review" routine for Mondays. It's the perfect chance to look back on everything I accomplished over the past week (mostly the accomplishments caught on my iPhone, because who remembers anything the old fashioned way anymore really?)
The accomplishments were legit this week.  I don't kid myself – it's not typically in my schedule to make several batches of two types of edible play dough.  Or bake "mullet cupcakes", which I'll explain later on in the post.  Or wear 5 inch heels. This week was full of activity and (back pat to myself) a decent dose of creativity.
Well, now that I said that, I'm not sure I can own any creativity because I was really just doing what Drew told me I needed to do (he was home for Passover break all week!)  Either way, things got done.  Let's take a look back and see what happened.
Running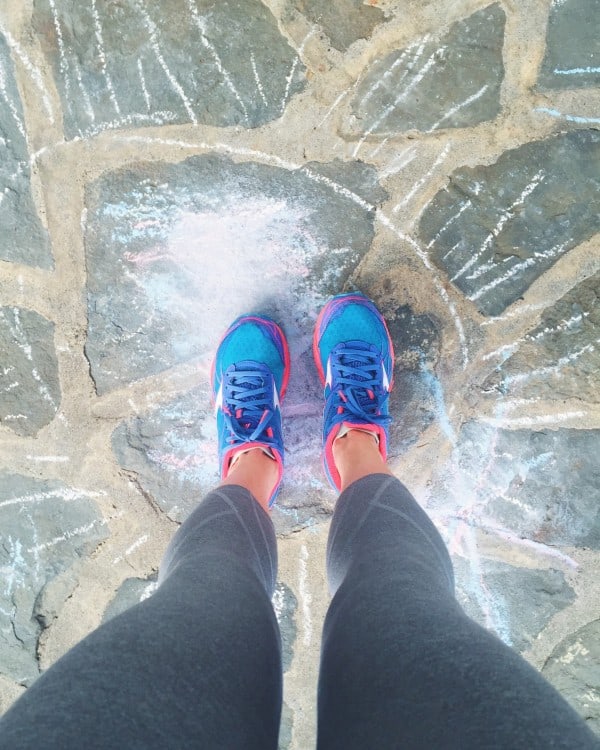 Since sometimes we talk running on this blog, I'll start there.  I ran a total of 10 miles this week – 8 by myself (4 each Thursday and Saturday) and 2 with Emily (Wednesday) as our 5k "training" sort of continues.  By sort of, I only mean we've done 2 training runs together, an oops on my part, but I'm hoping to run with her once more before the 5k next Sunday.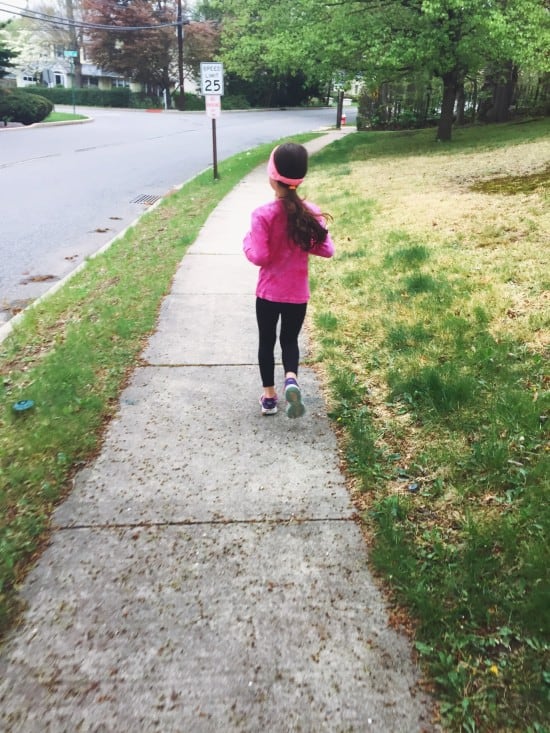 Sadly this run wound up not so great for Emily (we went first thing in the morning on my time, not hers!) and now she only wants to run later in the day.  I tried to explain to her that every runner has bad runs, but it's definitely tough for a 7 year old to totally understand why you'd want to go out and run again after one of those runs.  Luckily the 5k is 10am so I'm thinking she'll be in better spirits!
Crafts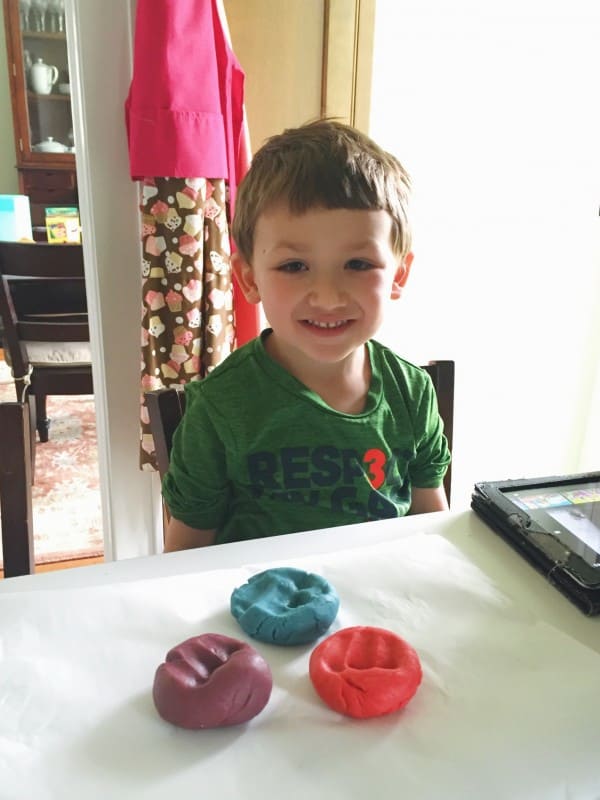 I'm very proud of my Thursday play-doh making so you're going to see more pictures than you want to, apologies.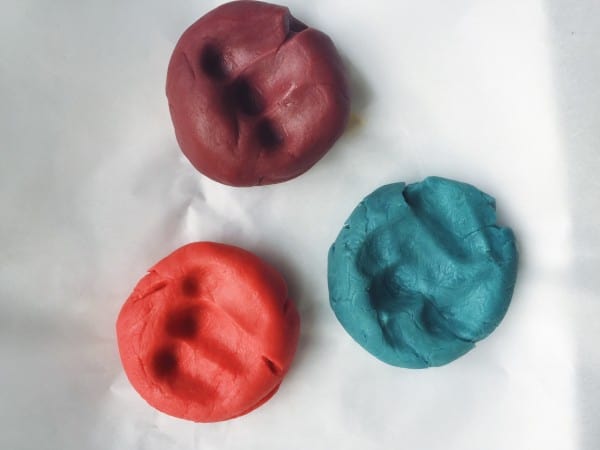 The first recipe was a basic rice play dough that I found here on Pinterest, that is gluten free and technically edible, but, I don't think anyone actually would want to eat it.  It felt like legit play dough though which was cool!  I loved it too much.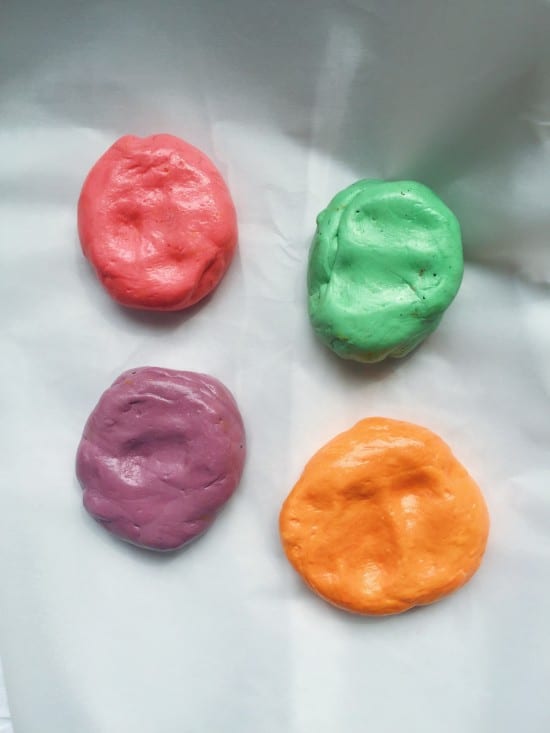 The second dough we made was a whole lot tastier – a marshmallow dough (also gluten free, lol) made of marshmallows, cornstarch and coconut oil.  Amazing!  Although, this dough was more of a silly putty consistency rather than play dough, and very stretchy.  All 3 kids loved this stuff and actually wanted to play with it rather than eat it.
Food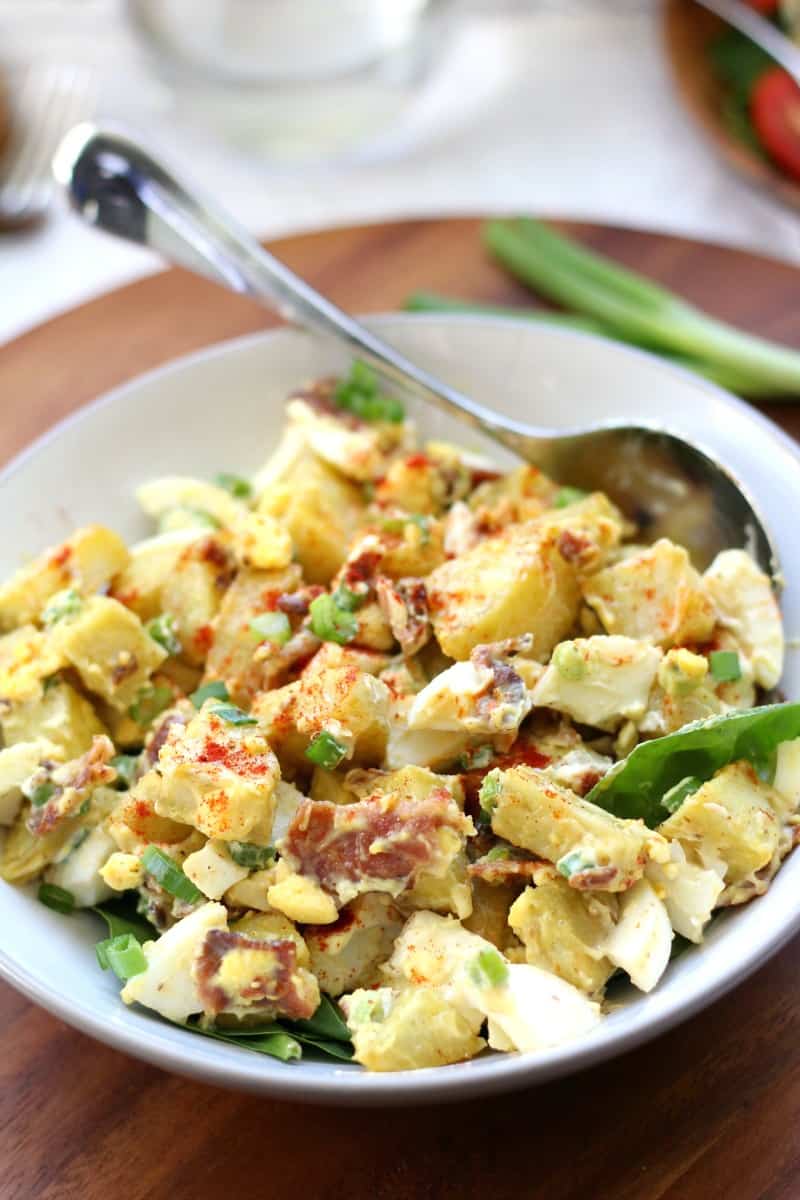 In addition to creating and photographing two new recipes for the blog, I remade my very favorite Sweet Potato Salad with Eggs and Bacon and it was quite the hit!  Diana even begged to eat leftovers for breakfast, which speaks for itself.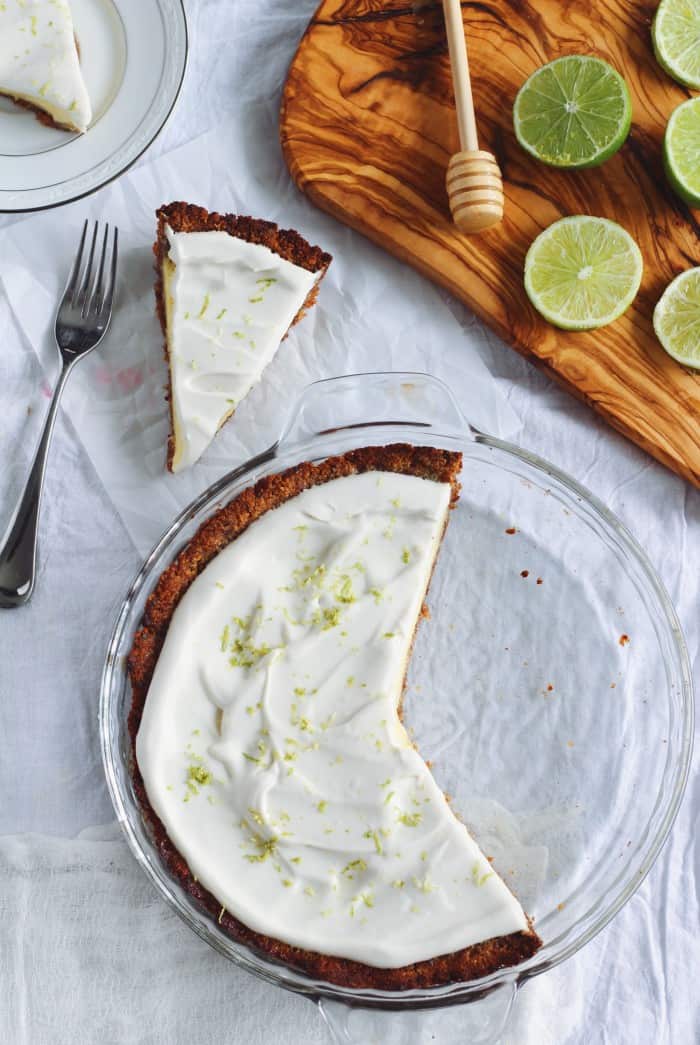 I also made a key lime pie which I'm obsessed with and want to eat 3 times a day.  Okay fine, it was technically a "lime pie" but key lime sounds better.  You can make it a key lime pie, or a lime pie, and I bet it will be just as crazy addicting.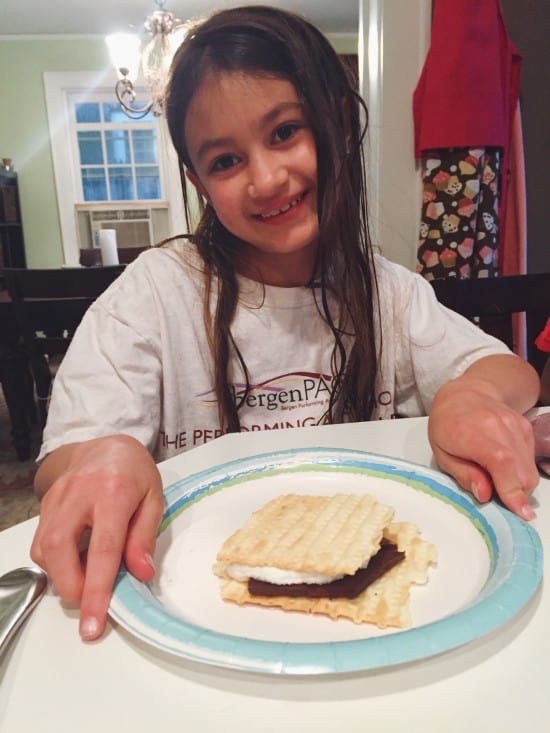 Since we had leftover marshmallows from our edible play dough, I made the kids matzo s'mores (remember the matzo obsession?)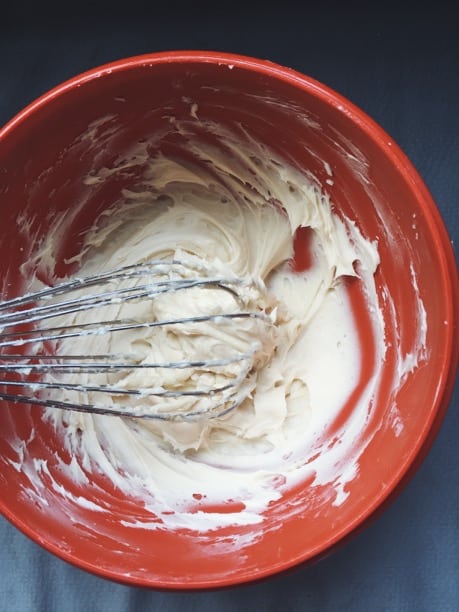 The matzo s'mores were the highlight of the week until I made legit buttercream frosting for the first time in years.  Or at least a year.   All for Drew's very-specifically requested birthday cupcakes – chocolate cake with pink and blue vanilla buttercream and sprinkles.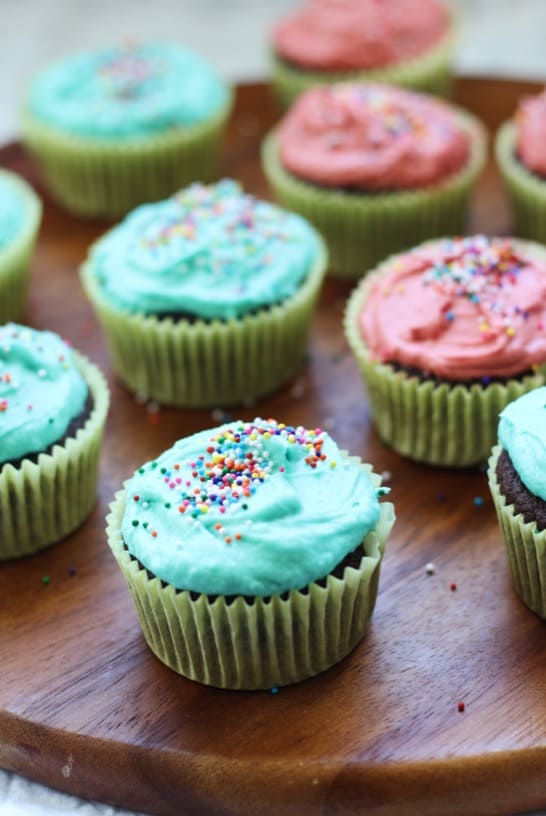 I call these "mullet cupcakes" because they're Paleo on the bottom, party on the top.  Get it?  My sister was the only one who fully appreciated my cupcake humor.  Sure, I could also just call them "grain free", but this is my blog and they are mullet cupcakes.
But seriously, the chocolate cupcake part of these was a spin on this recipe that I might just have to work with, since they were even better than the original.
Birthday Boy and Weekend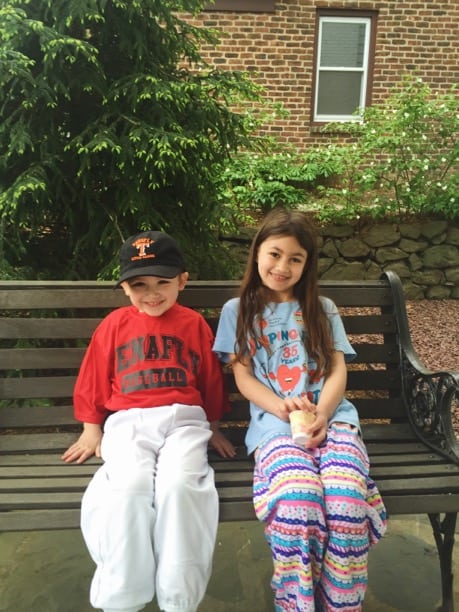 Drew started out his birthday with a t-ball parade and practice with Adam, and he was even sort of happy to go because he got to dress up in the above outfit!  And because Adam promised him a piggy back ride.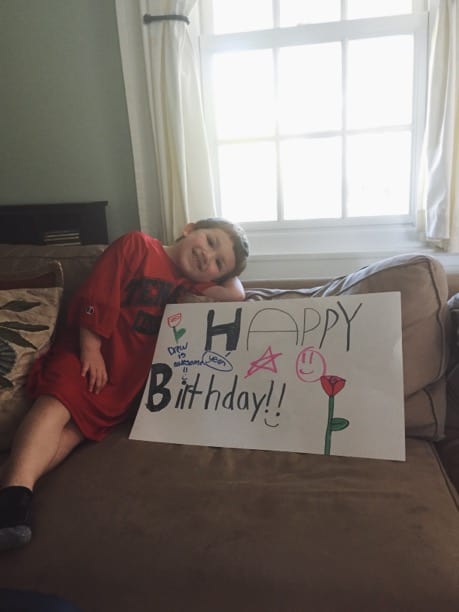 The girls spent a lot of time finding Drew repurposed old toys for presents and making him a birthday poster, all of which he loved.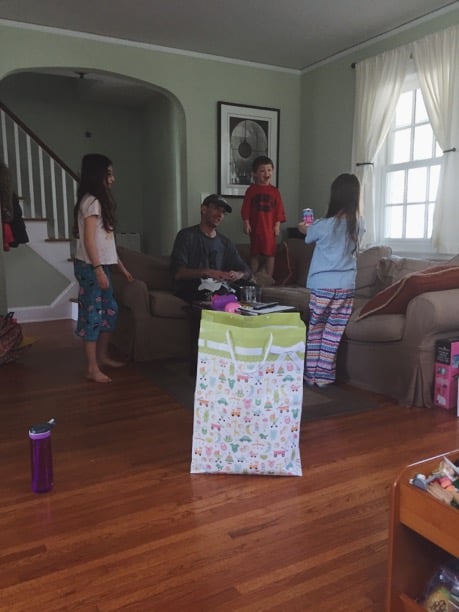 Since he'll be having a real party in a couple of weeks, Saturday was just family (and cupcake) time.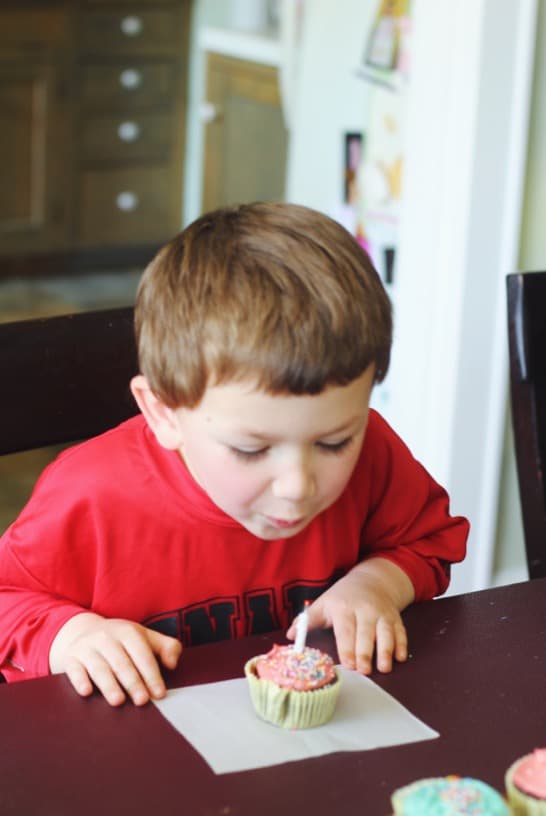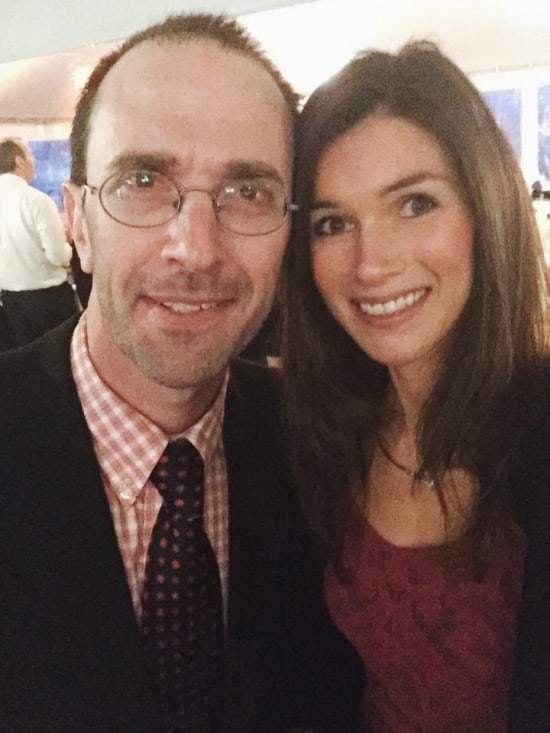 Saturday night, my sister and her husband babysat the kids while Adam and I went to his friend's son's bar mitzvah.  This was the only picture I managed from the entire night somehow, but it was a whole lot of fun.  (And by fun I mean I wore heels and a strapless bra.)
I can't believe I didn't take a picture of the 2 glasses of wine I drank (whoa), but just imagine me, hobbling along in a mini dress with 5 inch heels and a glass of merlot and you'll get the idea.  The wine even matched my dress – super 🙂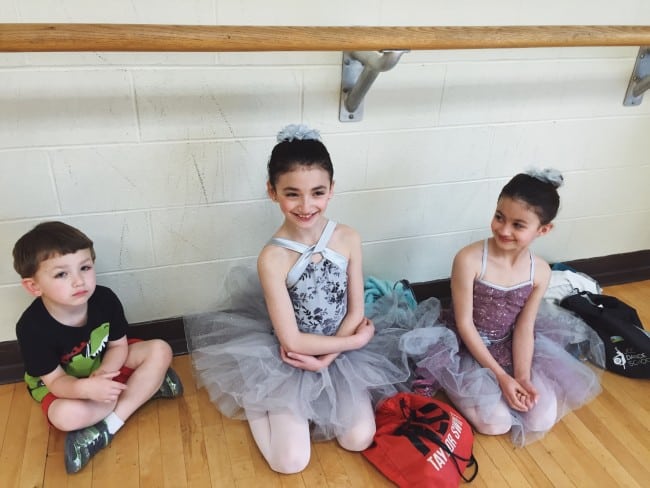 And, because life doesn't stop for hangovers nowadays, Sunday was full of kid activities.  Yup, two glasses of wine and no sleep = hangover.
Drew had a friend's birthday party, followed by all 3 of them getting their dance recital pictures taken.  Followed by Adam taking Emily into the city for a dance team performance at Mt. Sinai hospital.  All the way through May, our weekends will be jam packed just like this one!
Have you ever made homemade play dough?  Have you ever eaten it?
Favorite way to eat s'mores?  (Honestly I used to love s'mores pop tarts)
Last time you wore heels 4 inches or higher?