Disclaimer – Through my ambassadorship with Fit Approach/Sweatpink I was given 2 months free access to Gigabody in exchange for a review.  The opinions expressed in the following review are 100% my own.
As most of you guys know, I've gone a little bit home-workout happy in the past couple of months, following the Philadelphia Marathon.  What you might not know?  I'm sort of a closeted home workout lover, and long before my mornings of running the streets, you could find me jumping around in front of my TV before school.  I blame it on my mom, who introduced me to the original Jane Fonda videos clearly during my most formative years.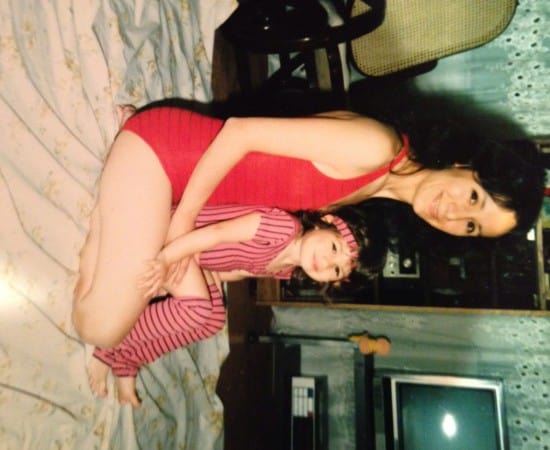 Okay that was a fun little stroll down memory lane, but what I'm really here today to tell you guys about is Gigabody, an online fitness library with a little (or a lot) of something for anyone who wants or needs to workout at home.
Gigabody has pretty much anything you'd want – cardio, yoga, barre, dance, kickboxing/boxing, flexibility, abs, strength/sculpting and a great mix of shorter and longer workouts.   With access to this huge variety of workouts there is really no excuse not to get SOME form of fitness in each day!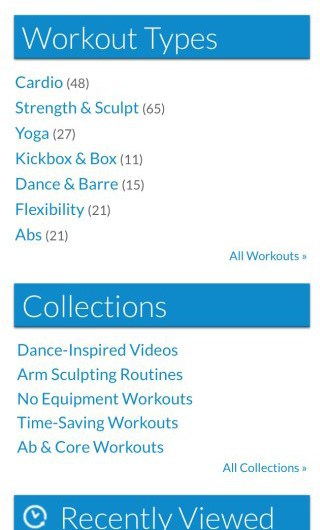 No matter what you're looking for, Gigabody makes it easy to search for or navigate and then choose a workout that's right for whatever you need that day.  I knew it was something that would help me out a lot as winter came on and I was looking to do more yoga and barre workouts to complement my running.
Since I've now been signed up for more than a month and have spent some time on the site, I'll go through both what I like and don't like about the site and the workouts available.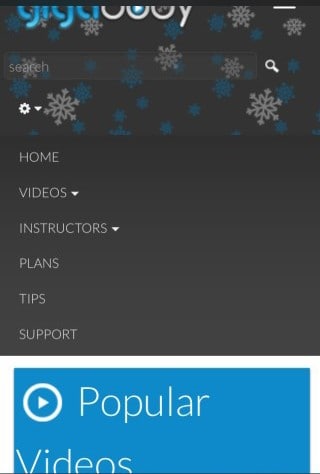 The Great
Easy to navigate and choose – It's really easy to find exactly what you're looking for in no time at all.  The website itself works seamlessly and is very well organized.   There is explicit information about each workout and its difficulty as well as an option to preview the video and read reviews.
Variety of workouts – There's a lot to choose from overall, and even within categories I thought it was a pretty good selection of videos.  There are full workouts over 60 minutes as well as short ones under 20, and something for every fitness level, as indicated in the description for each video.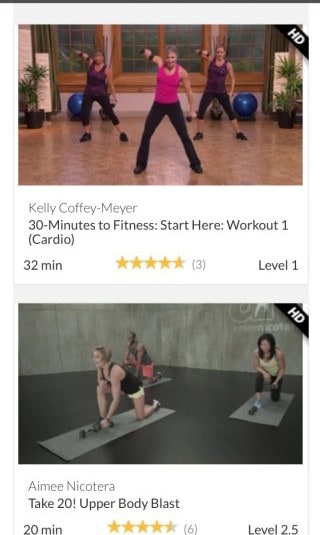 Instructors – I found the instructors to be of good quality, whereas on some other free sites you really have no idea what you're getting into with an instructor.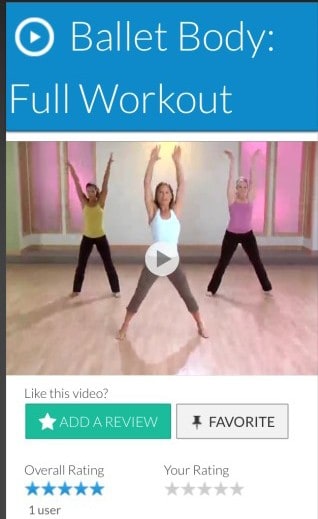 Price – At $8.99/month, if this is something you'll use nearly daily it is well worth it!  Yes, there are free videos online but $8.99 for the amount available on the site sits well with my frugal side.
Recommendations – Some people might find email recommendations for videos annoying, but I found it to be a nice reminder to get my yoga on every time I saw one pop up in my email, which was a few times per week.
No equipment – For the majority of workouts you don't need anything but yo-body and a good attitude 🙂
Quick and efficient for the logistically challenged – Since you can access these videos at anytime, on YOUR time, you get your dose of fitness quickly and with no frills.  Hide in the basement if you want to, or even in the bathroom (I know I'm not the only one) to get your workout done.  Just maybe put the volume down 😉
The Not-Great
The videos stopped sometimes – This was my biggest pet peeve while trying to do the videos on my iPad.  I normally don't have problems with other online videos but for some reason (maybe my internet connection?) the videos seemed to load slowly and occasionally stop while I was in the middle.  Definitely not great for yoga, or really anything I suppose.  I think this is just a mobile device issue because all the videos play through just fine on my computer.
If you only do one type of workout, there isn't enough –  I was only doing yoga and barre and I got kind of sick of the yoga instructor pretty quickly.  If you are the type to do something different every day and try a lot of different types of workouts, this isn't an issue at all.  But if you just want one thing you are kind of locked in to the same thing all month.
The Super Great
You guys can win one month of Gigabody membership completely free!  Just sign up through the Rafflecopter below and I will email the winner next week.  I know you want to get down with your striped pink legwarmers and headband and start sweating with me!
Have a fabulously fit weekend people!