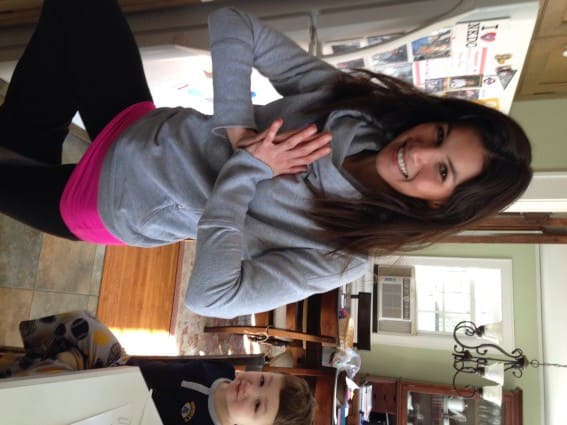 I remember many months back writing a post about being past the infatuation stage with distance running and transitioning into more of a "marriage" with it.  And like all of us married folks know, marriage comes with challenges and "ups and downs."
Well, my heart is not in my running right now.  Not only that, but I could even say I've been "cheating" on running for a while now.   With yoga.  But you guys already knew that, right?  Because I've been blabbering on about it and even linking to all the classes I do.
Yeah, definitely haven't been trying to hide the fact that I'm pretty into yoga, but now I feel like my running has caught on to all this yoga stuff and isn't as happy as I am about it as I am.  I mean, it wouldn't be if it were human and had actual feelings.
If "running"were personified and given feelings and all that good stuff, it might feel a little jealous and defeated lately.
In my mind, I want to love running.  I DO love running, but I have become, dare I say, burnt out?  From training and taking it all so seriously?  I enjoy my easy runs outside, but at the moment I'm not feeling that pull to improve my running really.
But, I'm torn.  I've signed up for a 10k in March and the LI Half Marathon May 3, and I'm not feeling excited to plan my training.  I haven't really thought out my goals yet, and the "shoulds" wind up tripping me up and even pull me away from what I might really want.  I "should" strive for a 1:40 half (my PR is 1:38:52) or I "should" plan to do twice x week speed work.  There is a part of me that wants to throw myself into this and get pumped, and then there's the part of me that doesn't want to sacrifice time on my yoga mat.   What direction will I take?  I have no clue right now.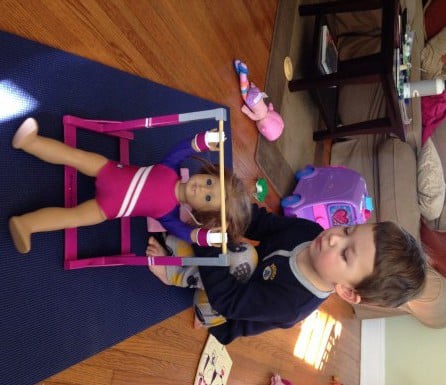 And why do I feel the need to define the direction anyway?  Clearly I am a structured person who can be pretty mentally rigid.  This is one of the reasons I've found yoga so perfect right now, because it challenges my rigid runner mentality.   Realizing how resistant I am to "rest" and "being" rather than doing is something I need to see.  I'm all for self awareness and while I can quickly go on to judge myself, I'd rather look at these things and examine them than just going through the motions.  So now, my running dilemma looks a bit more complex than simply deciding on a goal time and training for it.
I would love to practice what I preach (which I clearly don't always do) and embrace uncertainty, rest more, and ultimately love and care for myself.  While most would not look at my life and say I'm "lazy", sometimes, the path of least resistance we believe we are avoiding by being a "badass" runner, is exactly what we're taking by not challenging ourselves to NOT be that.  Confusing?  Yes. What I think I'm trying to say is that sometimes it's easier to do hard things when doing those hard things keeps our self esteem afloat, our anxiety at bay and our fears out of sight.
Maybe my heart's not in it because it knows it's not right for me, right now, and maybe I should listen to it.
Honestly, I set out to write this post hoping that I'd come out with some inspiration to get my heart back into training for my races, but I'm coming out wondering why I'm feeling like I "should" push it when I'm not feeling it.
There are so many other things in my life to worry about/focus on, why am I giving this so much weight?  What do I fear that taking a step back from running will say about me?  Weakness?  Weakness in what?  I have a lot to think about in terms of my goals now.
I came back from a 10 mile run this morning, and, while the run itself was great (with my running partner!) and everyone was happily eating breakfast when I walked in, I felt like I wished I'd woken up with everyone instead of racing out the door at 6am.  I remembered that I'd woken up nearly every hour over night thinking it was time to get up and run, that I'd worried the salad I ate the night before would mess up my stomach, and I started wishing I could just LET GO.
Coming back from a relaxing long weekend run can be a great feeling, but, there are obviously so many other great feelings to experience in life as well, and running doesn't always have to come first.  I know this probably sounds dumb and obvious to some, but to someone like me it actually leaves a lot to reflect on.  There were certainly times over the past few years when I NEEDED running.  Having three young kids means almost zero alone time as many of you know, and running is so therapeutic when you're in that phase.  My kids have grown and matured so much, and, my needs and outlets have changed as well.  It makes sense to view it in this way.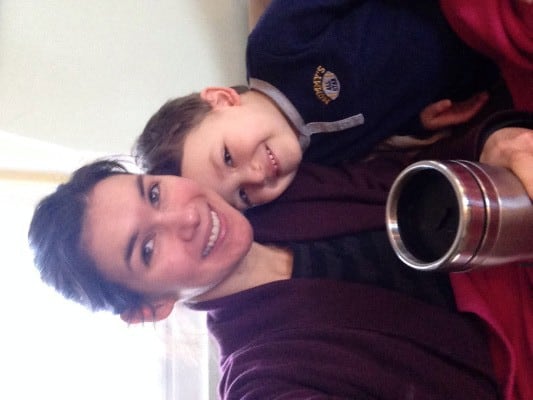 Over the next couple of weeks I'm going to reflect on what I truly want for myself running wise this spring and go from there.  I hope I wind up listening to the right voice on this, and I'm curious to see how my feelings might change as the winter goes on.
At least one good thing about my "marriage" to running is that unlike an actual marriage with an actual person, I can pretty much leave it whenever I feel like and also come back whenever I feel like it, and, it will still be there.   So probably no need for all this drama 🙂
What is your heart in right now?
How has your relationship with running changed as your life changes?