This post is sponsored by Gore-Tex.  Pledge to #owntherun here!
New Shoes for the Season and #owntherun with Gore-Tex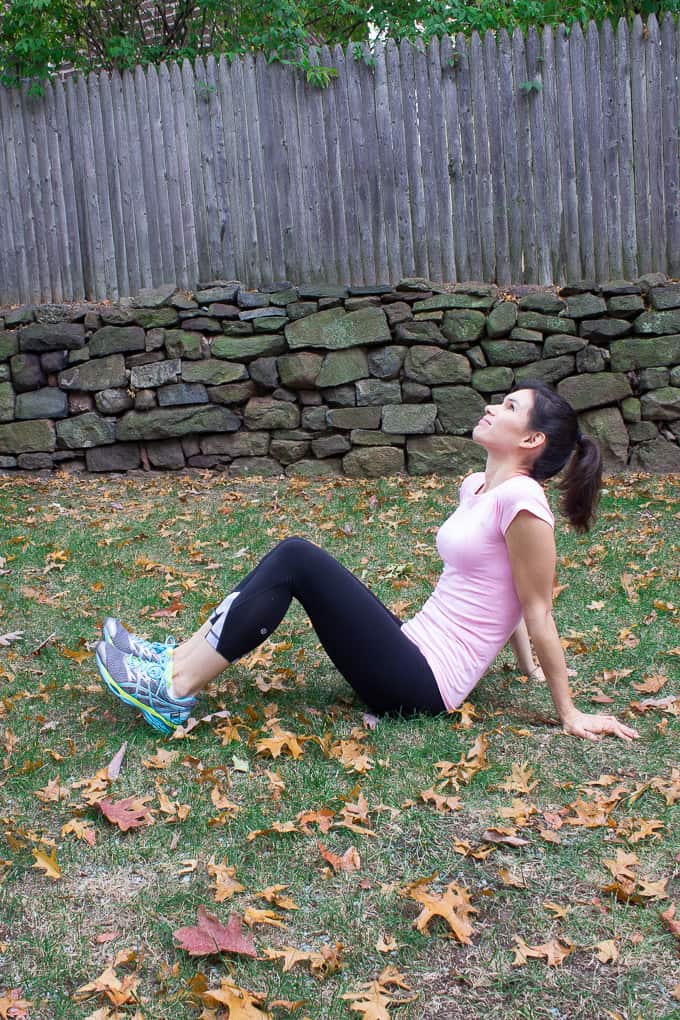 I finally got the cool weather I was waiting for this weekend (woohoo!) plus lots of wind, falling leaves and acorns.  I seriously love everything about fall, although I'm just slightly scared of getting hit in the head with an acorn.  Anyone else have wild falling acorns around them?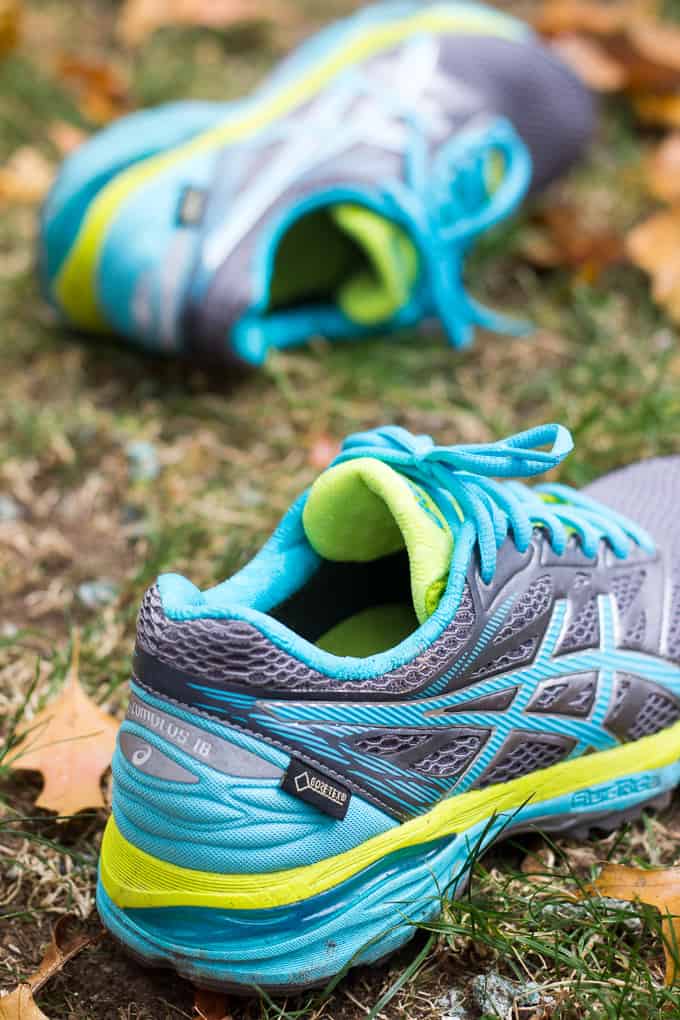 Anyway, I'd been waiting for the cooler weather mainly because I love running in it about 100% more than I like running in any temperature 60 or above.  Give me 30's and 40's and I'm one happy runner!  I will even take 20's without complaining – not kidding at all.
So, with my fave time of year approaching I was really excited to try out some new running shoes – the Women's Asics Cumulus 18 GTX® Shoe 
- since I was embarrassingly overdue for new shoes.  My new shoes have the gore-tex liner built to battle the elements winter throws at us runners – literally!  Or kicks at us, if you guys know what I mean.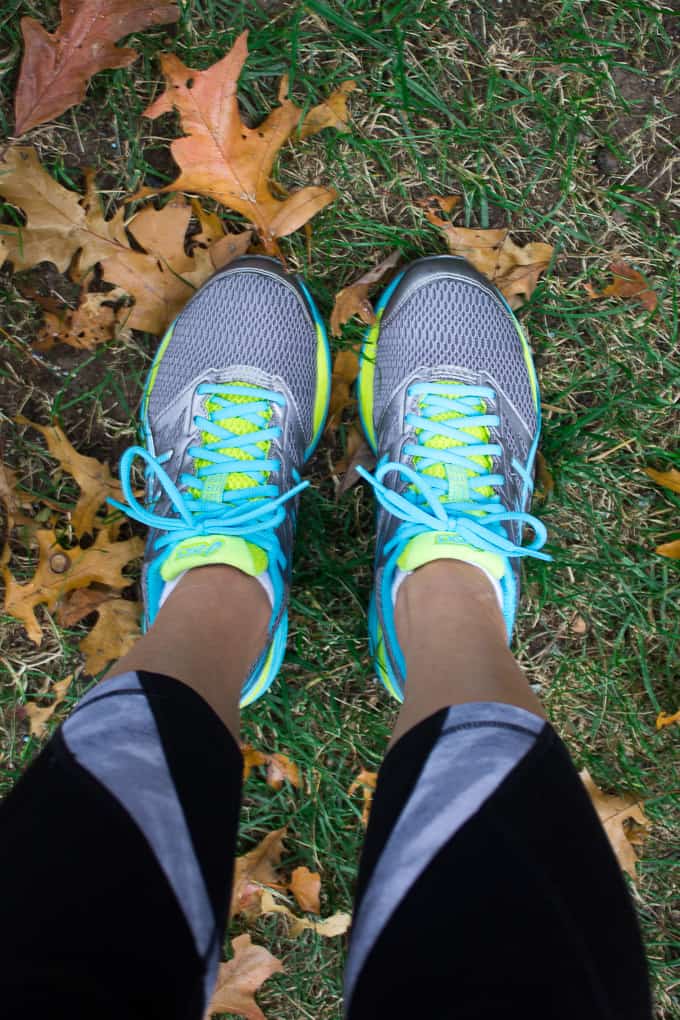 I typically run outdoors all winter whether or not I'm actually training for a race.  I just like the feeling of getting back some of that fresh air we miss out on by being indoors most of the time, and it definitely invigorates me at the start of the day.
Although ice and snow forces me to the treadmill occasionally (I tend to fight it) I make every effort to have that "outdoor time" each morning. It helps that I always go for shoes with the Gore-Tex liner to help keep the cold out of my feet!
I've been running in my Asics Cumulus 18 GTX® Shoe for about a week now and love it the same way I've loved prior Asics.  They're well cushioned – which I need even when I'm not running a ton – comfortable, durable yet breathable, and great for rainy mornings when you still want to get outside (it actually started pouring just as I finished up these photos!)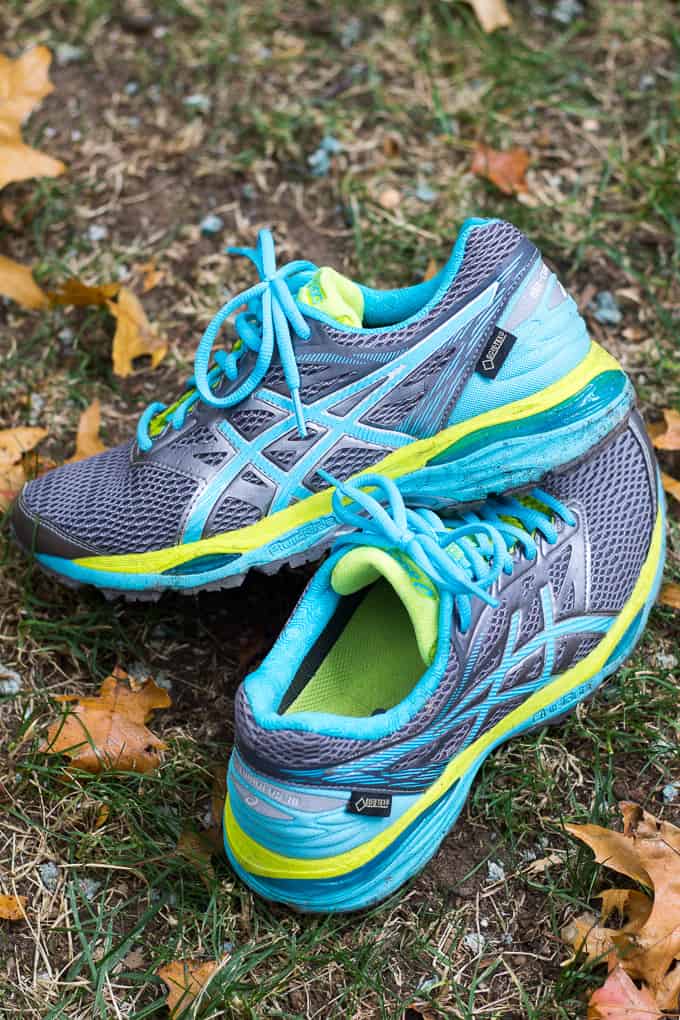 Between October 12 and November 8 Gore-Tex is hosting their #owntherun social media contest, inviting runners to overcome their excuses in the spirit of progress.  What are your go-to excuses in the winter?  Weather?  Tired?  Too busy?  I know for me, it's hard to get up in the dark, get dressed and get out there, but, I always feel amazing after I do!
So, wait, what is #owntherun?
#owntherun is a social contest that invites runners to overcome their excuses in the spirit of progress. Durable, breathable running shoes with GORE-TEX® liner conquer the weather excuse. Now we're challenging the running community to tackle the rest.
The contest will launch October 11 and run through November 8, 2016.
Gore-Tex will have weekly giveaways of the latest running shoes with GORE-TEX® liner:
Brooks Ghost 9 GTX® Shoe
Asics Cumulus 18 GTX® Shoe
Saucony Ride 9 GTX® Shoe
And, one grand prize of head-to-toe running gear including new shoes with GORE-TEX® liner, running shorts, running pants, jackets, headphones, a watch and more!
Enter the contest here and pledge to #owntherun!
Tell Me!
How do you feel about winter running?  
Do you have favorite "summer shoes" and favorite "winter shoes"?