This post has been sponsored by OSO.  Opinions expressed in the post are entirely my own.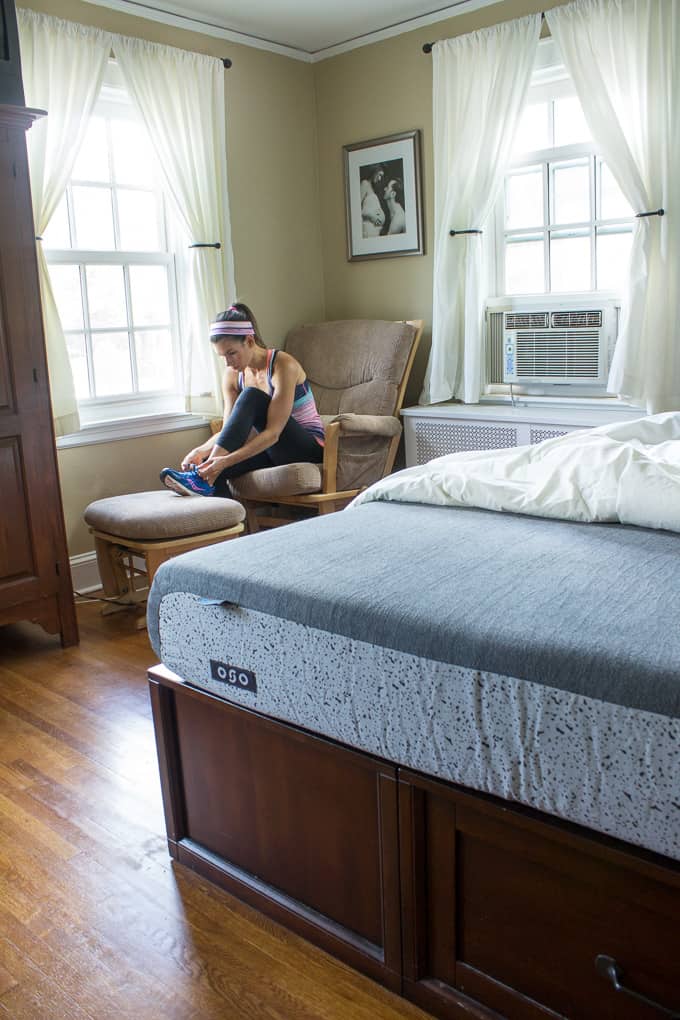 If you've been reading awhile, you probably know that I've spoken about my sleep problems more than once.  I'm always looking for ways to improve my sleep, since even with my best planning and intentions, I often find myself lying awake too late at night.
It seems that there are just too many variables to nail down just one culprit (there are probably close to 100 reasons I don't sleep enough) so lately I've just tried to do the best I can with my sleep.  Including NOT freaking out when I realize I've been going on 5-6 hours for days in a row.  It's all a work in progress!
A Fresh New Approach to Sleep with OSO
One thing I ignored for WAY too long was the actual "stuff" I sleep on – a pillow and mattress.  Super obvious, yes, but I tend to forget that those things can actually impact my sleep, too.  So, when I received an email from OSO about trying their targeted support mattress, I realized that it was definitely time!
My old mattress had been through a lot – it was close to 12 years old – had survived each of the kids' baby years and it was time for a change.  I recently got new pillows and felt the difference their right away, I was really curious about the unique features of the OSO mattress and couldn't wait to receive mine!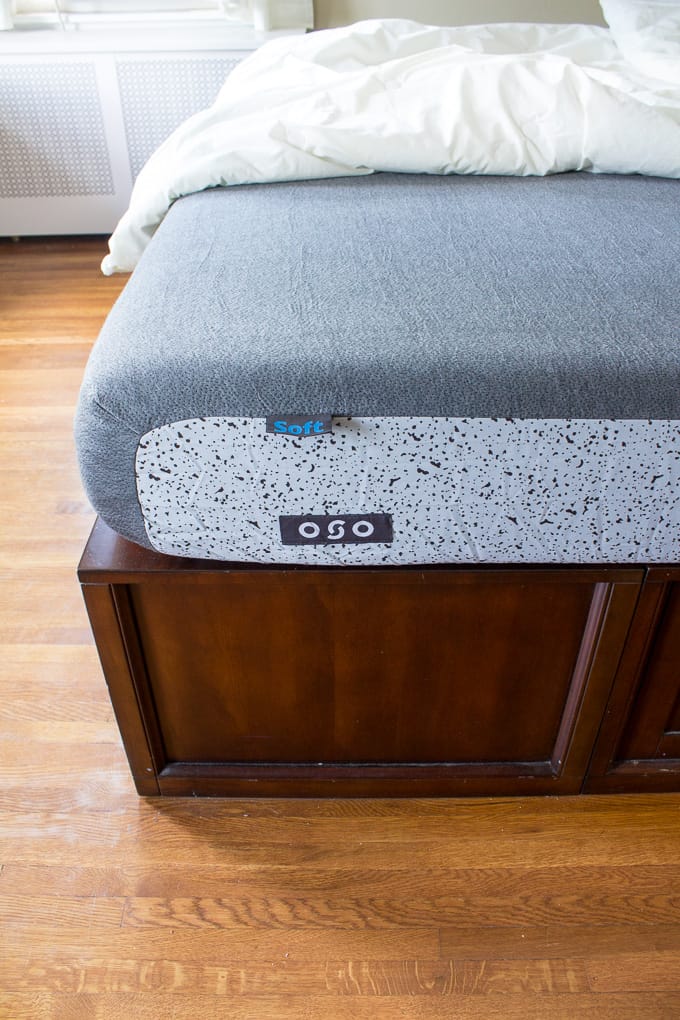 In one mattress, you actually get to choose the level of firmness you prefer just by rotating it 180 degrees.  Since it's your hips, lower back and shoulders that need the right level of support, the top half of the mattress delivers the targeted support you need, exactly where you need it.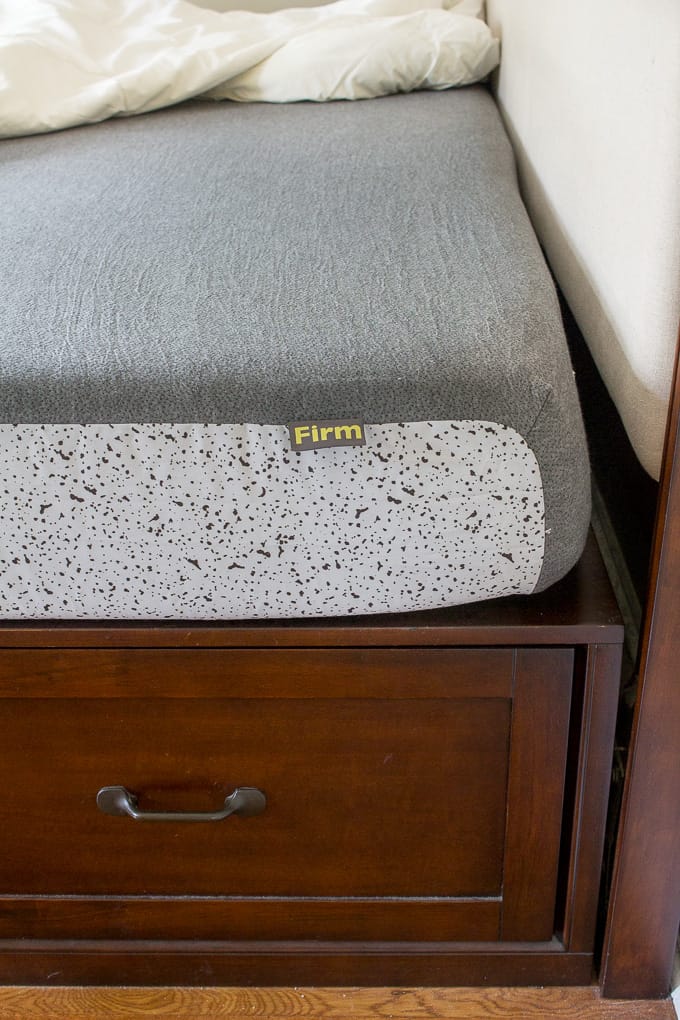 We chose the firm side!
What else is unique about this mattress? It works just as well on a bed as it does on the floor, for one!  It's composed of quality materials and you don't need a box spring for this mattress to work for you.
The materials used are meant to keep you healthy and cool. Each layer of this mattress was carefully chosen to conform to rigorous health and safety standards.  From skin-friendly textiles, materials with no off-gassing, and anti-bacterial, dust mite-resistant latex, this sophisticated mattress will have you resting easy.
One very cool feature that cannot be overlooked about this mattress is how surprisingly portable it is!  The mattress actually arrived in a box at my doorstep.  I was sort of shocked when I saw it and at first, honestly, I was nervous.  How could a mattress provide so much support if it can be so easily coiled up and thrown in a box?
As soon as Adam came home and got the box up the stairs and the mattress out, I wasn't worried anymore (surprised, not worried!) because the mattress unfolded looking perfectly fine, and was actually quite comfy right off the bat!  The ease of moving this mattress is seriously impressive though – getting our old one down the stairs was another project, entirely!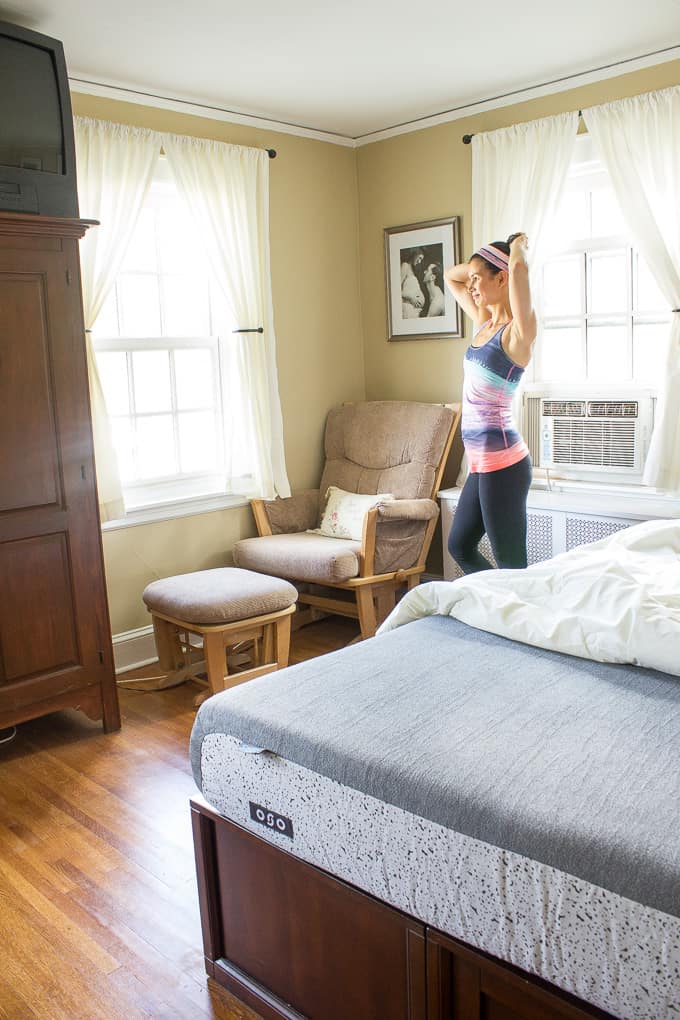 I've been sleeping on my new king size OSO mattress for less than a week now so it's not yet time for a full review, but stay tuned, because in two weeks I'll be back with my experience and how it's impacted my sleep.
I will say that Adam LOVES it, and, he has had lower back surgery in the past (ruptured disk) so is extremely sensitive to where he sleeps.  I have high hopes that we'll get years of restful sleep with our new OSO mattress!
Please visit the OSO website for more information and to purchase your own mattress (OSO has a 101 day promise with full refund) with the special coupon code for my readers – Paleo50 – to save $50 on your order!
How old is your current mattress? 
What are the biggest factors that impact your sleep?
How much sleep do you need to feel healthy?