Well hey there!  I'm just sitting here with all my free time drinking coffee, taking selfies, and eating enough pancakes for 6 people. I mean, the kids have started school and I'm now living a life of luxury and house-wifery – aren't I?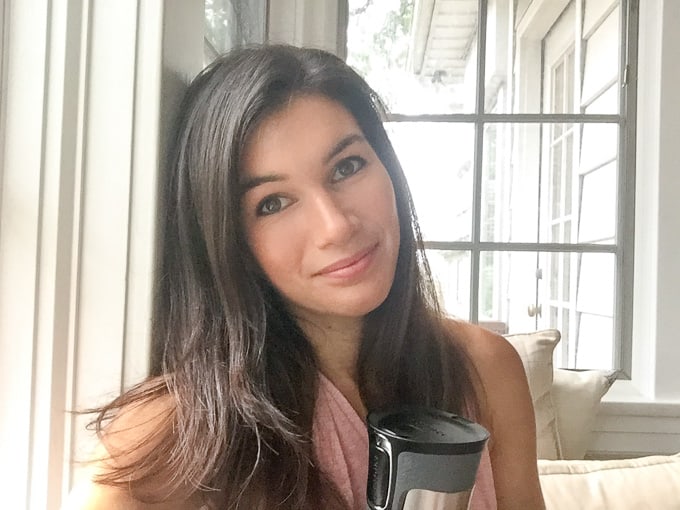 Sure, whatever.  In actual real life, I AM doing all of those things, but clearly it's not the whole story.  That coffee is probably number 3 of the day and the pancakes, though delicious, were a whole lot of work.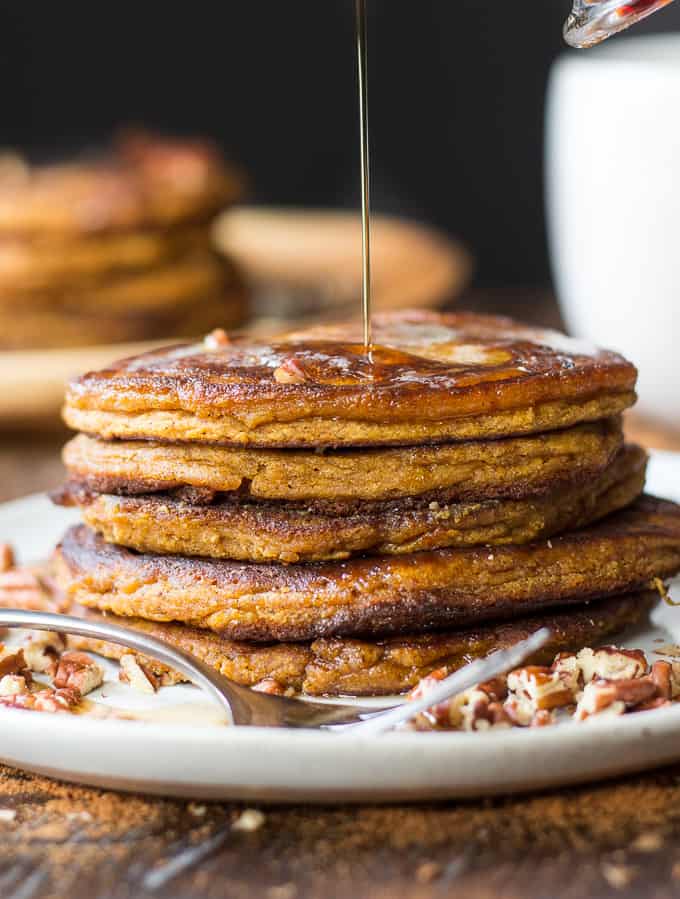 Was that really my intro to Thinking Out Loud?  Yes, it was.  Apologies in advance for the sarcasm I feel might be coming on in the next few minutes.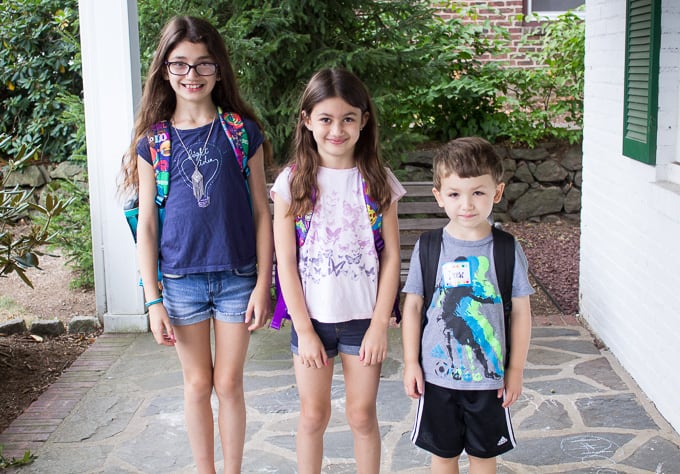 The First Day of School is Behind Us
My kids are all in the same school now for the next two years, which means that from 8:30-3:10 on most weekdays (on full school days when no one is sick) I have a good chunk of "free time."
Of course I realize that not everyone knows I blog, not everyone knows the blog is work, and my preferred style of dress doesn't exactly scream "I'm busy."
But still, the reality is that I somehow have even less time for the blog when the kids are back at school – due to drop off/pick up, half days, homework, endless after school activities, dinners and next-day lunches.  I can actually get more done on the days when we don't have to go anywhere and I'm "free" to put in a real full day of work.
I hate sounding bitter though, and truthfully I'm thrilled that I can work while still staying home – which is why I've struggled and fought so hard to build an online presence over the past year.
I'm totally still fighting for it (those of you who blog know how that goes) but I've committed to turning the blog into a full time job – one that I can do while still being there for my kids as if I were a SAHM.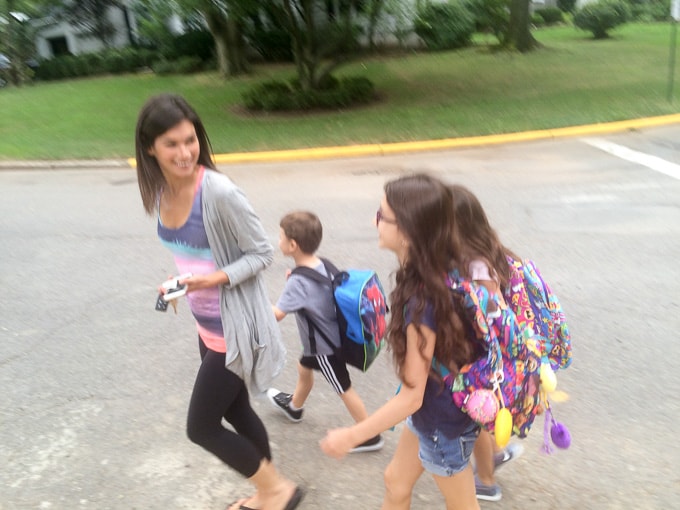 So, what will I do with my free time?  Well, my #goals include 1.) make and photograph more food 2.) take more selfies (maybe video selfies, too!), spend more time on social media (are you following me?), and spend more time at Whole Foods.  All in the name of my "career" of course 😉
It Turns Out that Getting Used to Double Breakfasts is Easy
Have you noticed I've posted a whole lot of sweet breakfast recipes?  What the heck is happening here?!
Cinnamon Raisin Breakfast Bread
Pumpkin Pancakes (coming soon!)
Anyway, I'm still eating my big savory breakfasts every morning (WIAW will be back next week!) like this one: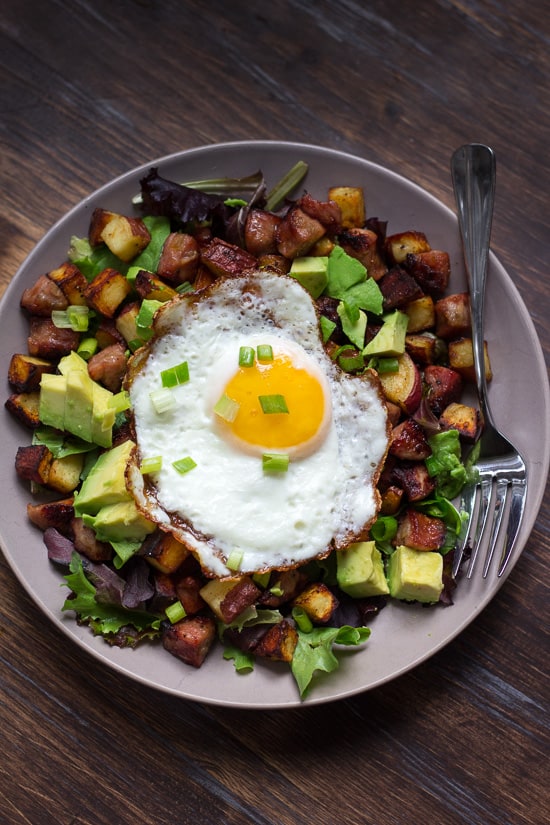 But, because my recipes typically happen around 9-10am, even on the days when I'm not making anything, I find myself looking around for breakfast #2 around 10 or 10:30am.  I can't even figure out if I'm actually hungry at that point or just totally accustomed to eating.  I think it might be a little bit of both.
What's Hiding in My Freezer
Although my second breakfast typically consists of something considered appropriate for breakfast, it doesn't always work that way.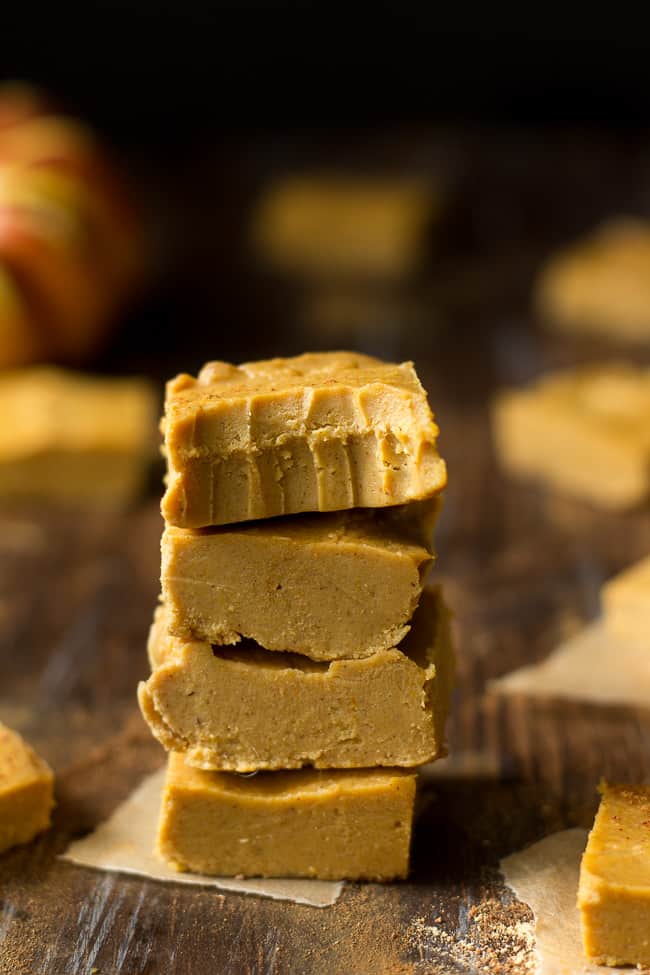 Sometimes I find myself going through my freezer to see what forgotten treats are hiding in there.  And what do you know?!  Pumpkin pie spiced fudge that I made probably a month ago and nearly forgot about was just waiting for me to dive in.
How did I forget about fudge?  Well, I made it smack in the middle of August right before I started all the fall treats, and somehow it got lost in the shuffle.  Have no fear, the recipe will likely be posted next week 🙂
Other things hiding in my freezer were bone broth made last winter (oops), one pound of ground beef (darn) and a salmon fillet (still good I believe.)
I'm telling you – freezer organization is just not my strong point.  Okay fine, organization of any kind at all is not my thing – I guess that's where the whole "live messy" thing comes into play.
Do you feel like you have real free time lately?  How do you spend it?
Do you eat a mid-morning "breakfast"?
What's one way you currently feel misunderstood?