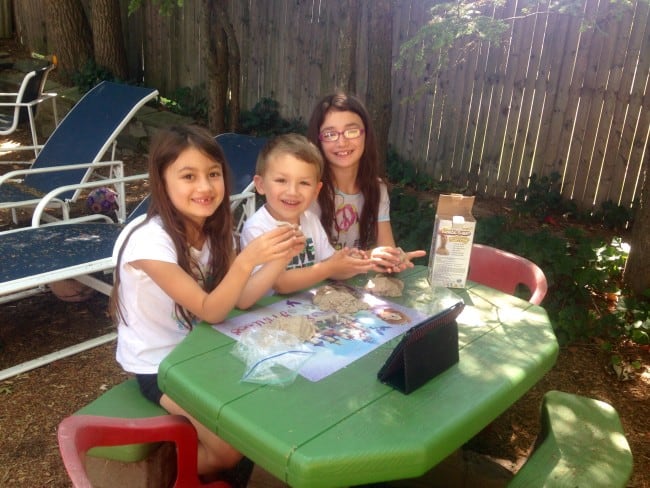 Normal picture of my kids, right?  Sort of, except they are actually making a tutorial video using the iPad all about kinetic sand.  Drew is obsessed with watching tutorials of all kinds on Youtube Kids and now makes his own videos about anything and everything.  A few of the topics he's a certified expert in are "how to eat rice", anything involving glitter putty, and the intricacies of styling your Barbie doll.
If I happen to intrude on the filming, it's always "oh, that's just my mom, haha."  Then he watches the video over but ultimately deletes each one to make room for more.  I'm sure I would've done the same at his age if I'd had the chance!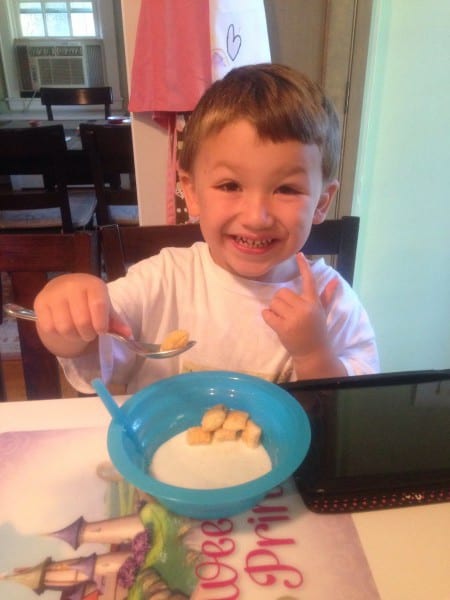 In other breaking news, my kids have been eating a lot of cereal this week.   Because everything is breaking news nowadays.  Think about that.  We live in a seriously strange world.  I'm just playing along because it's what I've always done.
But oh right!  Today is all about thinking out loud, and what's really on my mind this week (besides all the things I'm not going to tell you), is the final chapter in the slow death of my dishwasher and oven.

We can just add "death of kitchen appliances" to the list of things I enjoy being in denial about.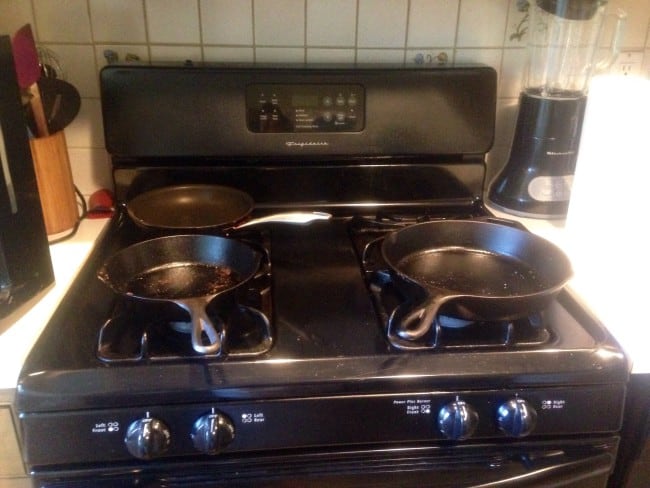 My oven started giving me problems after I used the cleaning function on it maybe 6 months ago.  In fairness the darn thing is 20-25 years old and has served me well in the 6 years I've lived here (see recipes tab.)
After the self cleaning it started shutting off randomly when I had the oven and stove on at the same time, but would always come back on, again randomly.  Still, I was so scared at the thought of losing it that I let a repairman come over and pretend to fix it in exchange for money and the ability to check off the "tried to fix it" box.   I think all parties knew where it was headed.
Soon enough though, I realized that punching it in the face tapping it near the display area would turn it back on without fail.  So, we lived that way together for 6 months or so, and I was still able to roast and bake and cook despite growing bruises on the heels of my hands from hitting it constantly.
It got worse though the past several weeks, shutting off after every use for hours at a time.  I started to move out of denial and into anger.   It wasn't pretty and I have the bruises on my hands to prove it 🙁
The last things it baked!
Luckily, I suppose, I was moving into the acceptance stage with my dishwasher right at the same time. There isn't much to say about the dishwasher besides simple fact a) it doesn't wash dishes anymore, and, b) it makes dishes dirtier than they went in after supposedly washing them for two hours.   This is all kinds of wrong and there's no point in prolonging the agony.
To really move into the stage of acceptance, it required spending time with a functional dishwasher – which happened in Cape Cod.  It was bittersweet to witness a dishwasher doing exactly what it's supposed to do – wash your freaking dishes, flatware, cups, glasses to the point where they're ready to be used again.   I can't remember the last time my dishwasher was able to do any of that.
How did I allow us all to suffer for so long?  I was in the bargaining stage for probably a year, just hoping that if I washed the dishes completely before they went in, that would somehow make it as if the dishwasher was actually doing the cleaning.  Sometimes I'm not a complete idiot, I swear.
Long story short, (okay I guess it's too late for that) I ordered a new dishwasher and oven range from Lowes last night and I'm so excited that you might think I won them on The Price is Right or something.  Early birthday present?  Happy to accept.
Now let's just hope the installation goes well because my heart can't take any more kitchen appliance drama!
How old are your kitchen appliances?
What appliance (or 2) could you absolutely not live without?