This delicious post was sponsored by Blue Apron and all opinions are, as always, my own.
I have exciting news to share with you all today!  For the first 2 months of 2018 Blue Apron is partnering with Whole30 to offer Whole30 compliant meals!
Blue Apron is a food delivery service that allows you to cook delicious meals from scratch.  This month, they're offering awesome Whole30 meal selections to choose from that everyone will love!
Perfect to fill out your paleo and Whole30 meal plan for the coming weeks – and to inspire new ways to cook your favorites!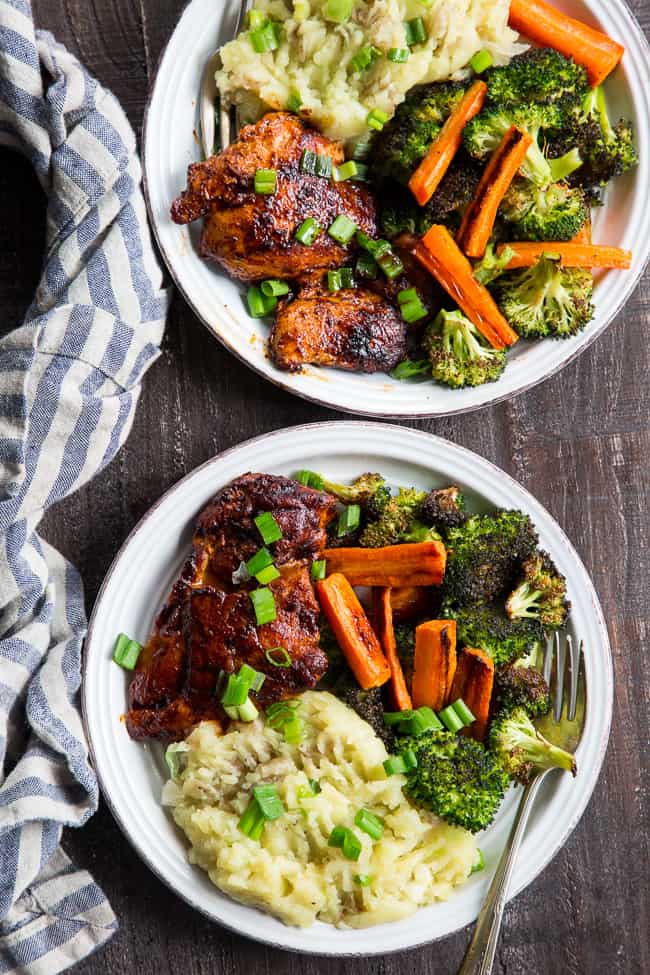 Last week, I tried out two Whole30 meal selections: Chile & Orange-Glazed Chicken with Roasted Veggies and Garlic Mashed Potatoes and Pork Chops & Balsamic Pear Compote.
Both meals use all fresh, Whole30 approved ingredients with creative and delicious flavor combinations to get you out of a "same old" meal rut!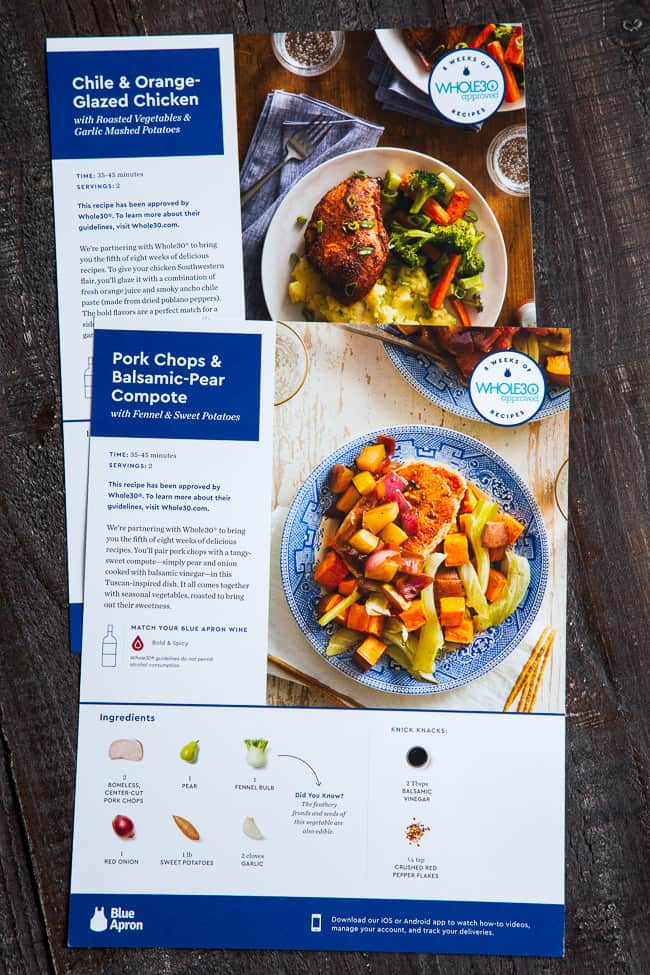 Or, at least that's what happened for me – with all the recipe creation that goes on in my brain all the time, it was SO nice to have all the "thinking" done for me!
The ingredients arrive labeled – so you can easily identify what you need to cook each meal – plus they're also super simple (think broccoli, chicken breasts, potatoes, etc.)
The instructions are easy to understand and photos are provided so you can see exactly how to slice/chop/prep everything,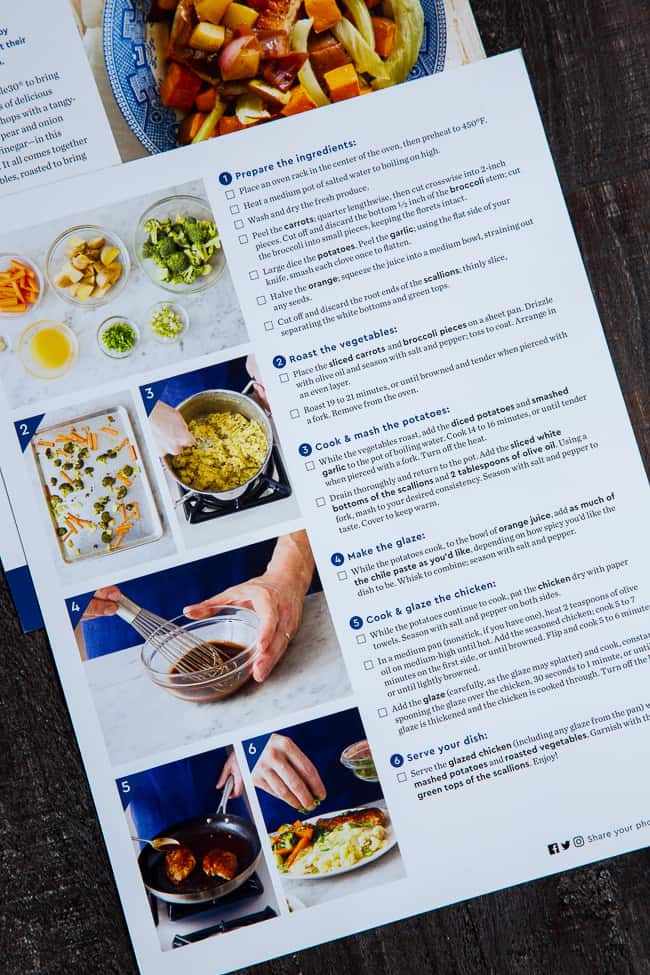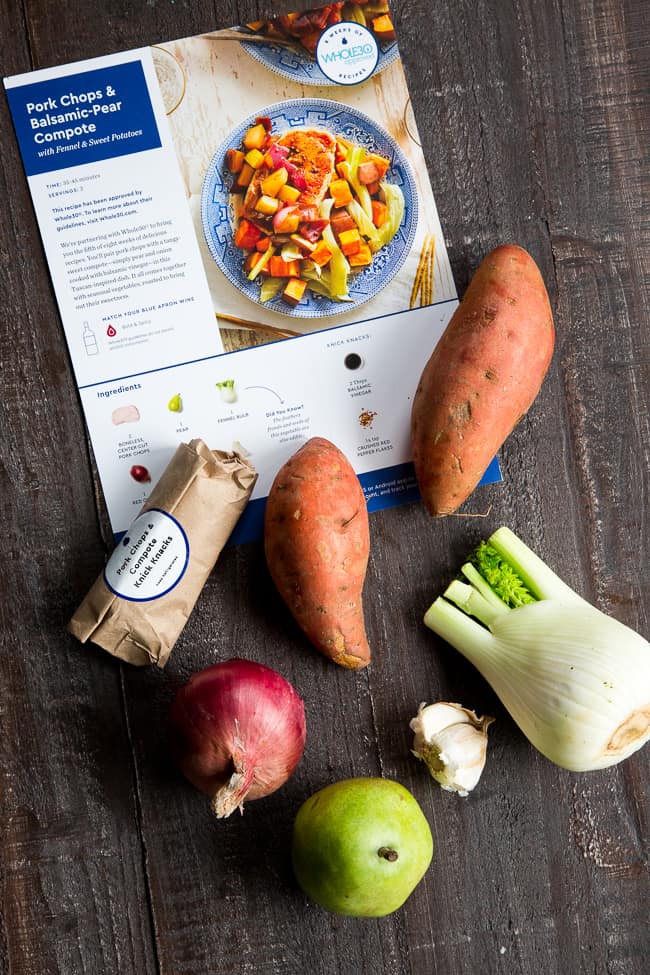 The photos you see here are of the Chile & Orange-Glazed Chicken with roasted vegetables and mashed potatoes.
I love that the recipe allowed me to customize the spice level of the chicken so that the entire family could enjoy – super important when there are kids (or any picky eaters) around!
The flavors were perfect and it was easy to get the meal ready in about 30 minutes.  Blue Apron also includes an accurate prep/cook time on the recipe sheets included with the ingredients, so you can plan out what will work for your schedule.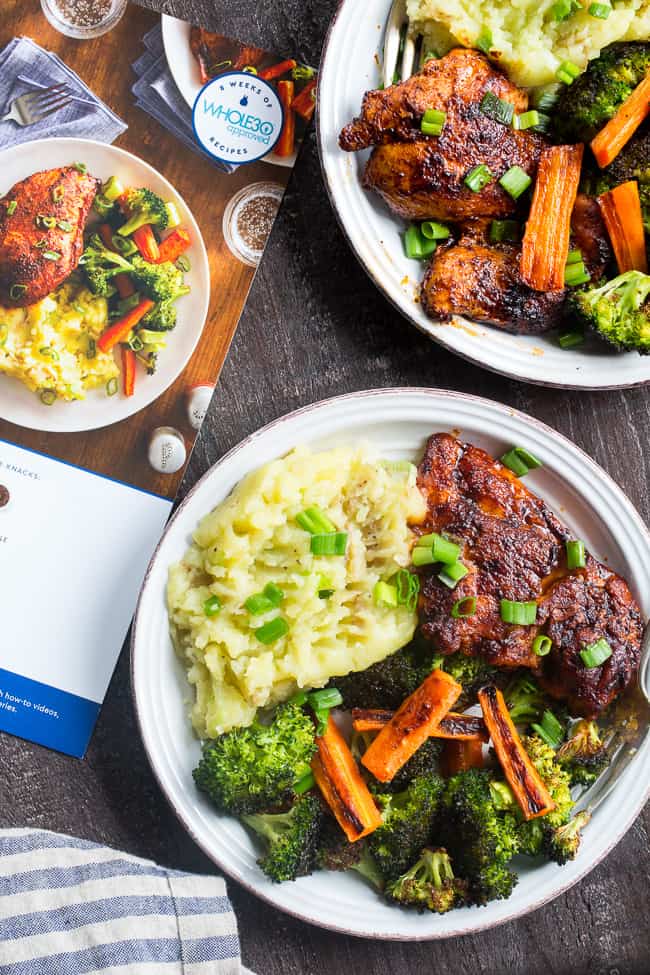 So here you have it – tasty Whole30 meals (that means no dairy, grains, legumes, or added sugar) – cooked by you (the fun part), but with all the work (grocery store!  creativity!) already done for you.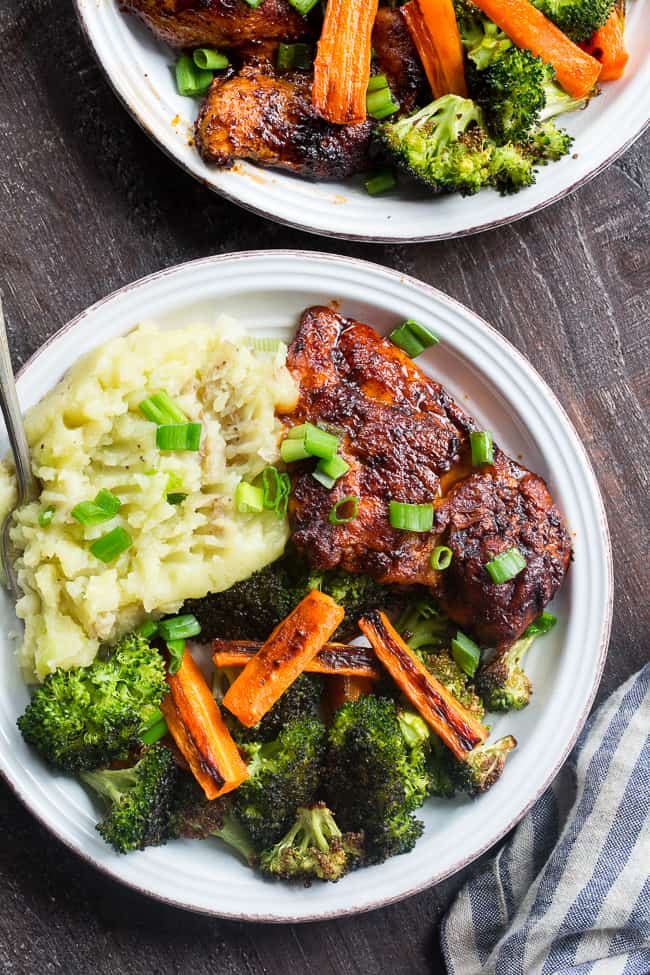 When you sign up with Blue Apron, you can receive $40 off your first order OR 3 meals free on your first order!
Since the Whole30 meals are around for a limited time, sign up now to check them out while they're still available.
Happy cooking (and happy Whole30!)