As you're reading this I'm more than halfway through my trip and just a couple of days away from home sweet blogging home.  It'll be great to get back on my comfy writing schedule, but, until then, I'm very excited to welcome yet another incredible guest blogger today!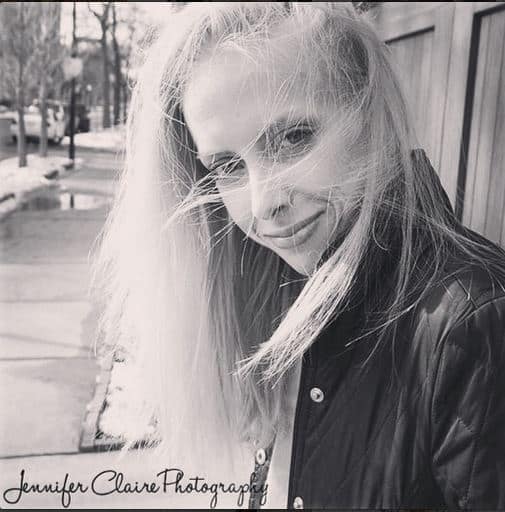 Say hi to Susie from Suzlyfe, and get ready to feel just as inspired as I did when I first read her post.  So honored to have her fill in today!  
Driving Your Life, Changing Your Fate
Hi everyone! I am so excited to guest post for Michele today. She is such an incredible person–mom, runner, recipe conjurer–and I hope that I do her and her site justice.
For those who don't know me, my name is Susie, and I blog about living beyond expectations over at Suzlyfe.com. I am a doctor's wife, NASM Certified Personal Trainer, Chicago Endurance Sports marathon coach, semi-homemade and creative cooking experimenter, and badass unicorn. Oh, and I have lived with Crohn's Disease for since 2001. But that is the fine print of my life. (Curious about living with Crohn's? Check out my series of posts.)
Living with Crohn's (and a few other chronic conditions) has not always been in the fine print, unfortunately. Like Michele, for a very long time I struggled with consistent and debilitating pain, discomfort, and a number of Crohn's related health issues, many of which I continue to deal with on a regular basis. But I have, in the midst of it all, found my voice, my strength, and my own path, and I did so on my own terms.
Living on your own terms and fighting your own fight does not mean that you ignore the advice of physicians, however. Please remember that I am not a doctor, just a girl with a lot of experience with her own body–I don't always know what is best, but I am willing to learn and to admit my mistakes!
And Mistakes? I've made a few. I've bitten off… more than I could chew. But through it all… I stood tall. And I did it myyyyyyy way.
Sorry, I had to go there. It is just so perfect.
I would love to take a few minutes today to chat with you about finding your own way, living on your own terms, in life. In my mind, mental strength is not the ability to acknowledge hurdles, to look past them, and to push on. Mental strength comes from the ability to love yourself, realize that you deserve more, and to have the wherewithal to either pursue "more" or be patient and wait until you are ready, to strategically bide your time until the opportune (not perfect) moment comes.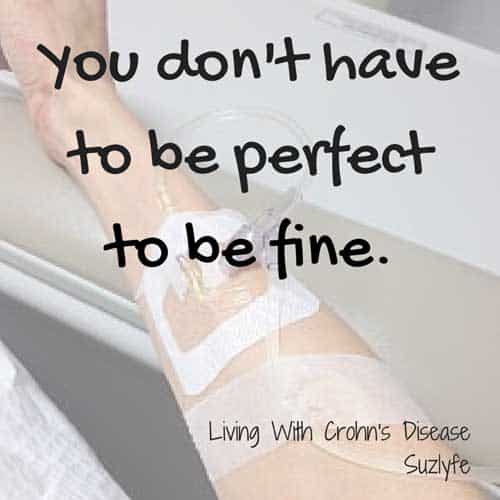 Place yourself in the driver's seat of your life. If you are in pain, make up your own mind to do something about it. Many of us live with chronic pain in our lives–mental, physical, spiritual, emotional–but we can't really change our lives unless we want to accomplish real change. Whether you decide to get up and act, or lay low and wallow, own it. Let it be your decision.
And when you decide to act. Go about it YOUR way. If that means crunchy granola holistic? Or straight up medication? Healthy living? Running? Sedentary?
Love yourself enough to commit to your follow through.
For myself, it is all about balance–healthy food with a dash of ice cream. Running marathons and then sitting on my biscuit. I employ both medication and healthy lifestyle, independent mental fortitude with external support from loved ones. I take instruction and information under advisement, but ultimately? My fate is in my own hands. Does that mean that I will get everything that I want and think that I deserve? Nope. But that means that I earn every accomplishment, milestone, and pratfall.
They are mine.
I'm going to leave you with a quote from one of my favorite musicals, Aida–let's be real, Elton John and Tim Rice are unstoppable.
If you don't like your fate, CHANGE IT. You are your own master, there are no shackles on you!
"Fortune Favors the Brave"
Now, granted, the two people involved in that song die at the end of the musical. But you know what? They do so on their terms.
Make your own decisions, and be prepared to admit your mistakes. Every time you do, you will be better, stronger, and one step closer to living beyond expectation.
When have you faced adversity and made the decision to live your life on your terms?
Thank you for reading, and don't forget to connect with me!
Blog: Suzlyfe
Twitter: @suzlyfe
Instagram: @the_suzlyfe
Facebook: Suzlyfe