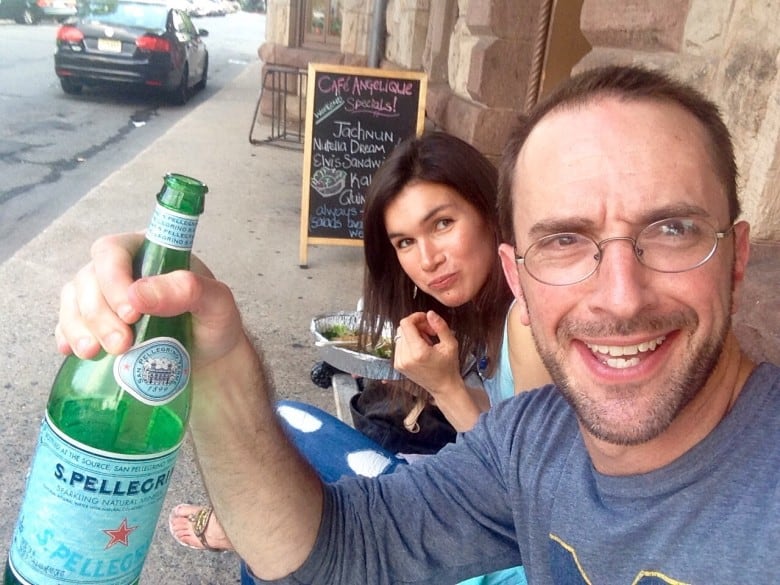 You know it's summer when date nights happen on a Tuesday.  By date night, you know I'm referring to sitting on a bench eating takeout and swigging from a 40 oz sparkling water.  There was Big Band Jazz playing across the street and it was about 90 degrees outside.  Adam wearing his Michigan t-shirt (why long sleeve?) and me wondering why I put earrings on.  Just our average weekday summer date night.  This is how we roll and I really couldn't have it any other way.

Just a "let's keep it real" segue into Thinking Out Loud, you know, those posts I write where you're sometimes wishing I didn't keep it quite so real. Oversharing is my thing though, since I became a blogger anyway.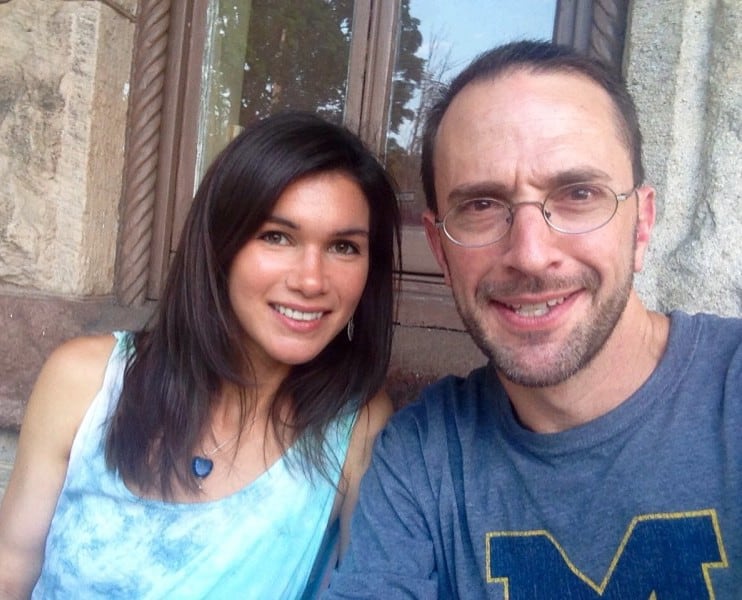 Which is why you are getting a second selfie from Tuesday night, this time minus the food on my face.
Date nights weren't always this classy.  I'm being dead serious now.  I remember one time, within 2 weeks after Diana was born, when my parents came over and Adam and I went to the grocery store – and a pretty sad and small one at that – where we used to live in Queens.
After being on fully monitored hospital bed rest for 4 weeks, having a c-section, and then bringing Diana home (she was 6 weeks early but healthy), just walking across the room felt like what running 10 miles does now.  So, the feeling of simply leaving my apartment, with Adam, minus baby, and walking on my own, was such a high that I still remember it to this day as one of our best "date nights."  Not sure Adam remembers it the same way, but then again, he might.  Quality time is definitely a state of mind rather than the activity you're engaged in.
I find this so important to remember since truthfully our planned date nights happen really rarely.  You bring the fun, you bring "that feeling", and the rest is history!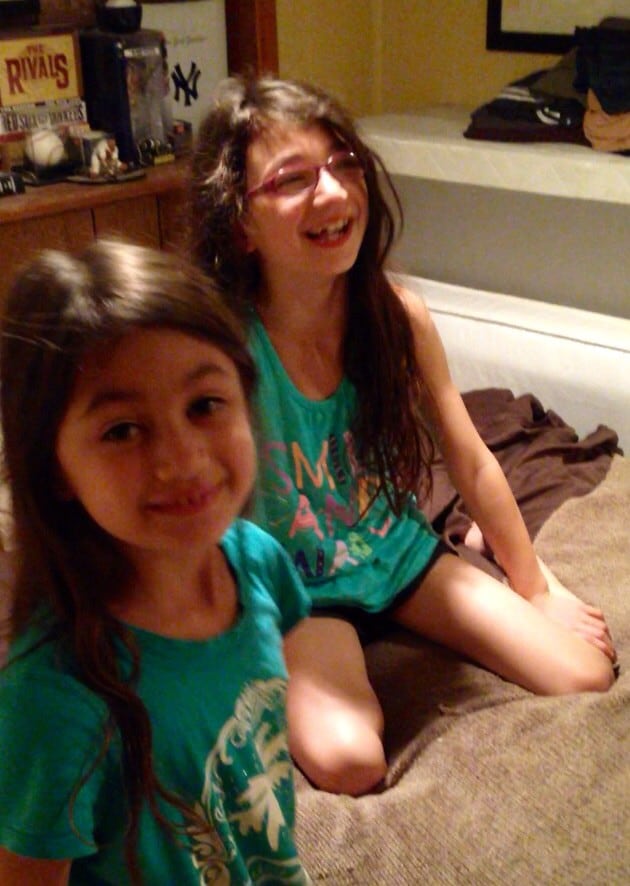 In other news this week, we found out that my girls and I will be seeing Taylor Swift in concert this weekend!  Months ago, my friend asked if we'd want to go if her husband could get tickets (through work.)  Of course I said "sure!" but then completely forgot about it.  I figured we'd wait until they were older before spending big $$ on concert tickets.  BUT my friend informed me last weekend that WE HAVE TICKETS, and, my girls flipped out. Especially Diana, she thought were were joking.  That would be a horrible thing to joke about, right?
What's funny to me, is that my kids don't seem to realize (or don't want to) that I actually loved Taylor Swift way before they did.  I remember hearing her for the first time on the radio in the car when Diana was a month old, and maybe due to my postpartum hormones, I instantly connected to that teen angst.  Why I still do now, well, I have no excuse for that.
I'm totally not joking when I tell you that I play "Teardrops on my Guitar" on my guitar, in the laundry room, randomly.  It's strange to admit that and now I can't take it back.  Also, pay no attention to my son's first name. Seriously, just don't 😉
Just when you thought you knew all my secrets, right?  That's what these posts are all about, I will keep them coming, can't help myself 🙂
Do you have a favorite date night memory?
What was your first concert?  Or your kids' first concert?
Are you a Taylor Swift fan?