This post was sponsored by TULA Probiotic Skincare and all opinions are my own, as always.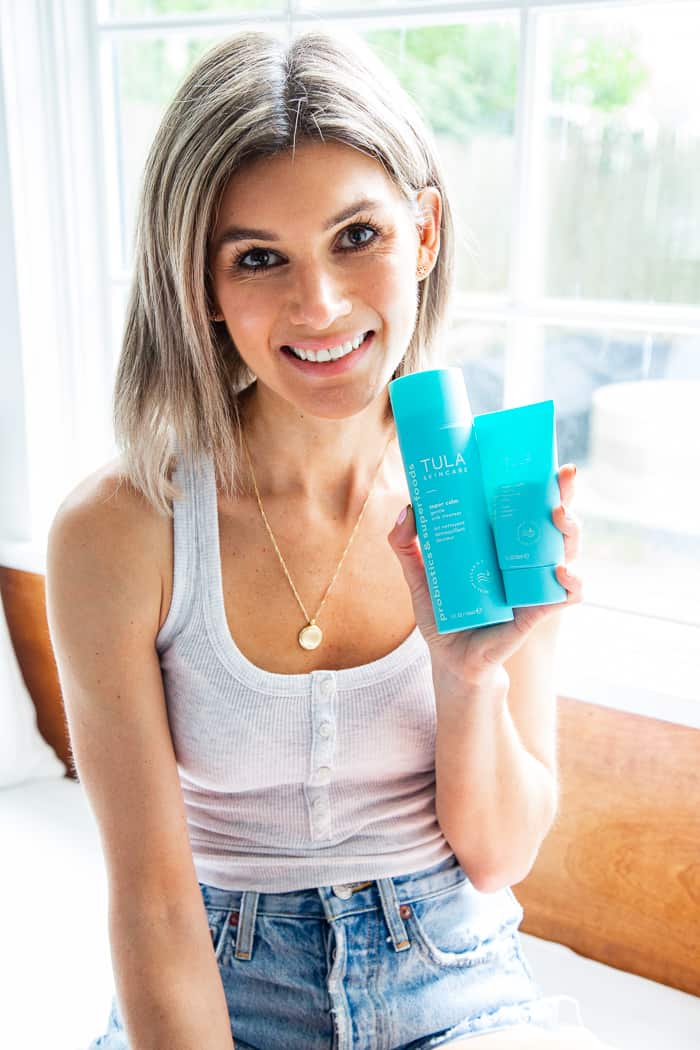 TULA is launching two new products today that are specifically for sensitive skin that needs TLC.  Perfect for me since I'm at the beach right now, with a few flare ups and dry red areas from traveling and sun exposure.
I figured this is the perfect time to talk about how I've fit these new products into my everyday skincare routine.  I'll give you the rundown on these two new products, plus highlight two others that I use on a daily basis to keep my skin its clearest.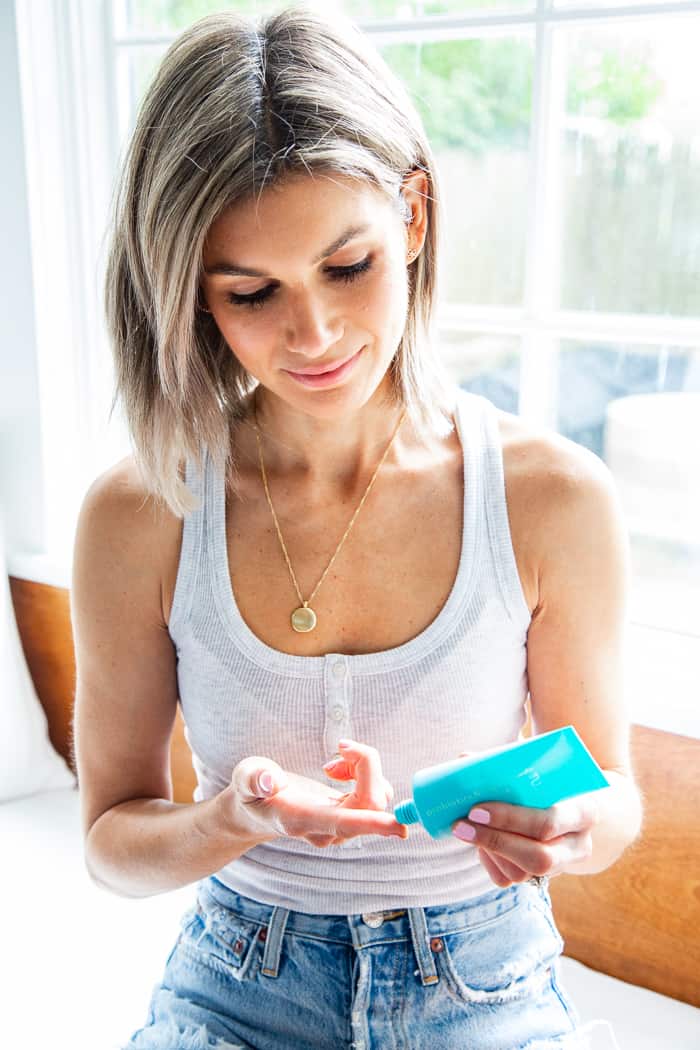 First is the Super Calm Gentle Milk Cleanser.  Absolutely for you if your skin fits into the dry and/or sensitive category, it has a milky texture that gets rid of makeup and dirt without irritation and dryness.
It makes my skin feel extra smooth and has been great to use on vacation when I'm more exposed to the sun.  It's formulated with probiotics as all TULA products are, plus colloidal oatmeal, aloe, ginger, and cucumber to sooth and nourish distressed and irritated skin.
It's 100% free from fragrance, alcohol, silicones, mineral oil, parabens, phthalates, PEGs, and sulfates.  It's also hypoallergenic, non-comedogenic and tested safe for sensitive skin.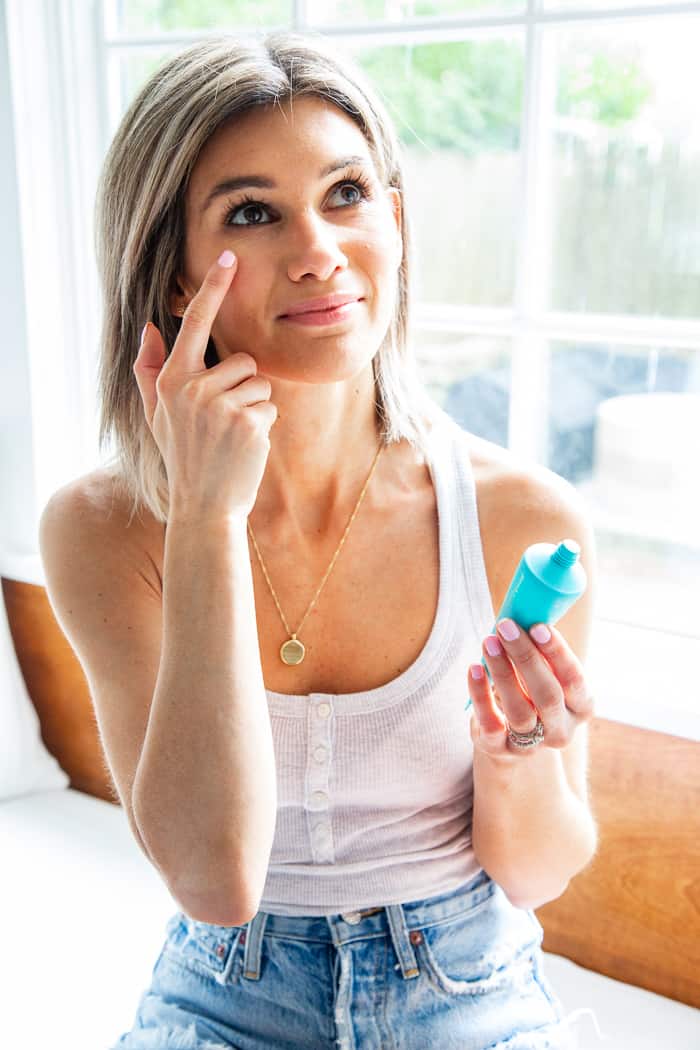 The second new product launch is the Super Soothe Calming Moisturizing Lotion.  This might just be my favorite moisturizer ever!  It's creamy yet not thick, and a little goes a long way.
My skin gets noticeably red and irritated whenever I travel and this moisturizer has really helped calm it down.   I've been using it following cleansing and the acne clearing gel (which I'll get to next!).  It contains all the same ingredients to calm irritation as the cleanser – colloidal oatmeal, aloe, ginger, and cucumber.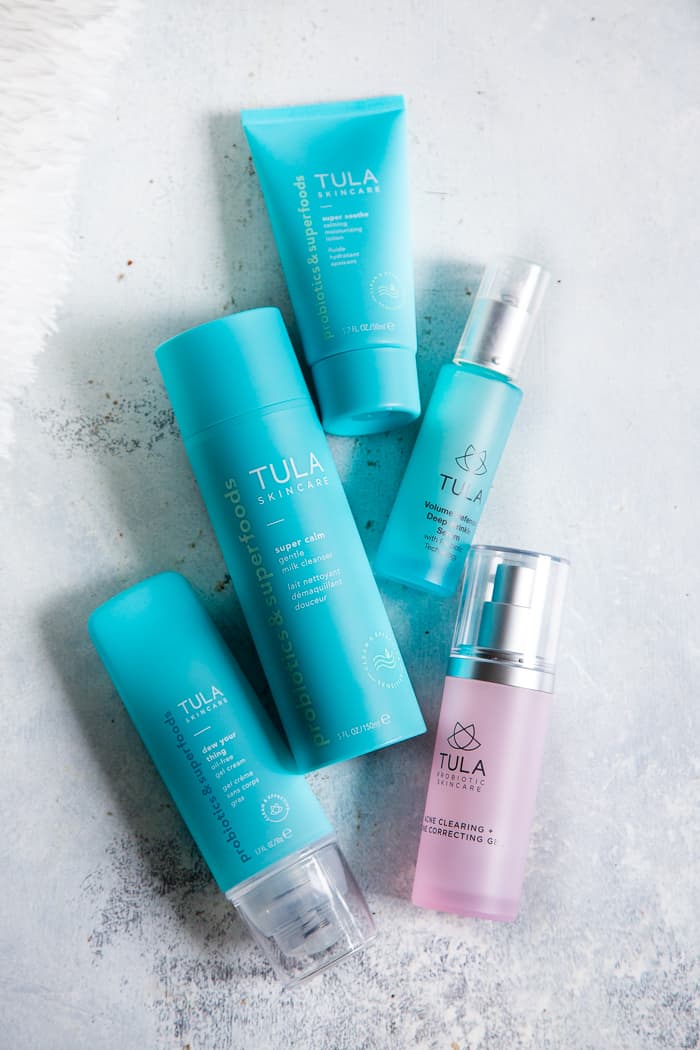 Okay, now for my favorite acne clearing and tone correcting gel!  When this gel was first launched, I used it daily and it cleared up any existing acne, plus it made those stubborn marks fade significantly.
It's amazing stuff considering I've tried probably 50+ acne treatments over the past 25 years and this has been the one that's worked the best for me by far.
Now I don't use it every day, but whenever I start to break out a little bit I add it back into my routine, right after cleansing, and it helps immensely with both the blemishes themselves and the discoloration left behind.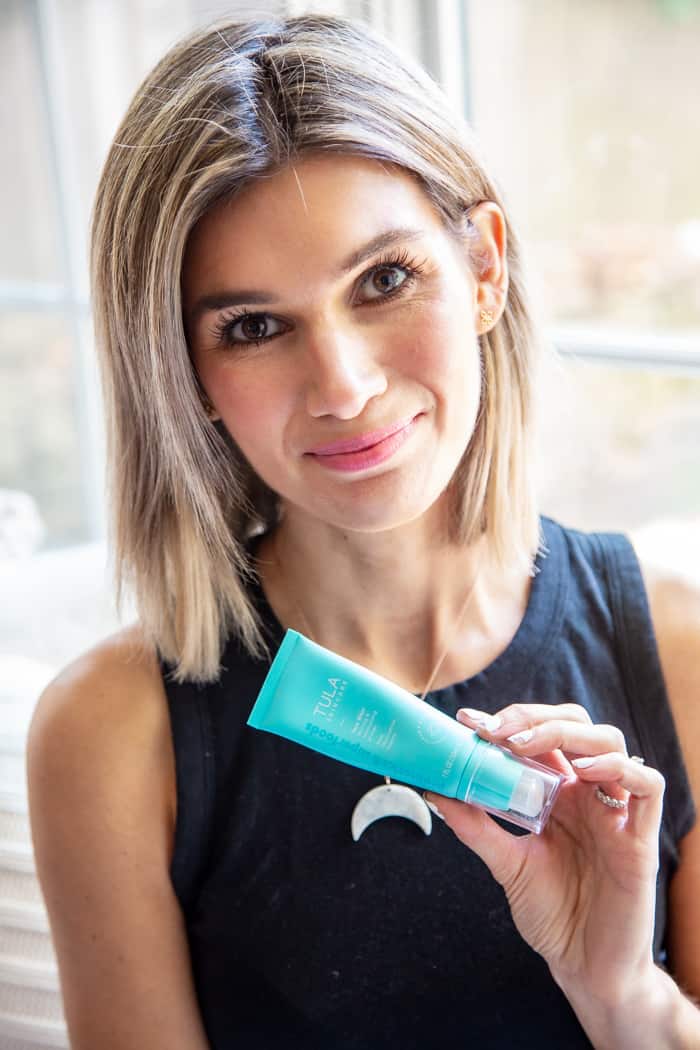 After moisturizing and before applying makeup, I use the Face Filter Blurring and Moisturizing Primer – the best primer I've used!
I can't say enough about this one – even if you're not an everyday makeup wearer, it makes your skin look better overall – clearer, less red, less shine, but moisturized all at the same time.  If you wear makeup daily (like I do) it keeps your makeup going longer and makes your face appear smoother and "filtered" after applying foundation.
The primer actually releases "glow particles" that create a warm-toned, radiant base for makeup – almost like you have a subtle natural tan.  Awesomeness all around – I'm so hooked on this stuff!
That's it for my current morning skincare routine – cleanse, apply acne gel, moisturize, and prime for makeup.  Also, a few notable mentions that I include in my nighttime routine:
Volume Defense Deep Wrinkle Serum 
Exfoliating Treatment Mask (twice per week)
Use the code PALEOMAMA for 20% off your order for anything on the Tula Website (the code won't work in combination with other codes.)
I'll be back soon with a new weeknight dinner recipe and a roundup of Paleo and Whole30 lunch recipes – see you then!