This weekend really tested the creature of habit in me.  I'm not even sure if it was my body or mind that was more confused by 10am on Sunday when I finally got out for my only run of the weekend.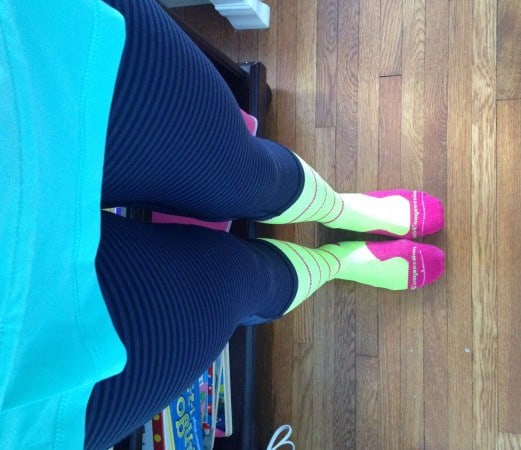 On Friday night I had 2 different plans to run and neither actually happened.
Plan A was to brave the cold Saturday morning and do my usual 10-12 bundled up for single digits + wind chill. Honestly though?  I'm having my mid-winter screw-the-cold moment that I forget about each winter, but, am reminded of at some point in February.   It's that moment when weather watching puts me over the edge, I go crazy, and I can't stand the thought of bundling up for another run.
Plan B for my run seemed like a fun one.  We were supposed to get 1-3 inches of snow Saturday and Sunday looked like good weather, even SPRING weather with temperatures going up to the 40s.  I arranged for my neighbor to babysit so Adam and I could have a RUNNING DATE together Sunday morning.  In retrospect I was probably a little too excited for this!  Definitely more excited than Adam was anyway, and I don't blame him.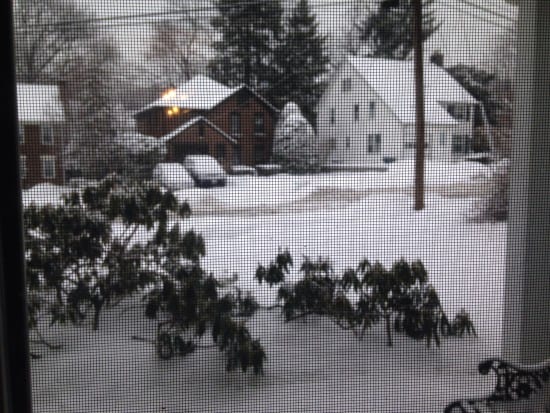 I don't think anyone left the house at all on Saturday.  No reason to leave + freezing snowy weather meant lots of couch time for everyone.  I even made popcorn on the stove and we watched a movie – big thing for us over here!
By Saturday night the weather was looking worse, and since Adam is not quite as eager for an icy run as I am, let alone eager to pay a sitter for it, I was pretty sure that plan was out.  He took one look outside Sunday morning and that was it, although the hour and a half of snow/ice shoveling he did was probably as good of a workout as any run.  So when he came in at 9:45 and said the roads were looking better, I went out for my run.  Thank you and thank you, dear husband.
As any creature of running habit knows, running 4 hours after your normal time is an all around strange experience.  It can be a lot worse than just strange too, especially when eating is involved.  Luckily THAT was not an issue for me this time. I've also learned the hard way that I need to avoid coffee too before any run, just another reason I don't like running later in the morning.  Coffee addiction comes first usually.
The run passed by really quickly in an odd way, as if my mind and body didn't know what was going on until around mile 6.  Weird stuff, that body and mind!
What also threw me off was the hot weather we were having with 35 degrees and sun.  Seriously, I was sweating and actually invited the random full body splashes of ice and slush as cars passed by.  Stepping in a few puddles didn't bother me either.  It's amazing how you actually get used to the feeling of 10 or 20 degrees.  That being said it was nice to not be bundled up.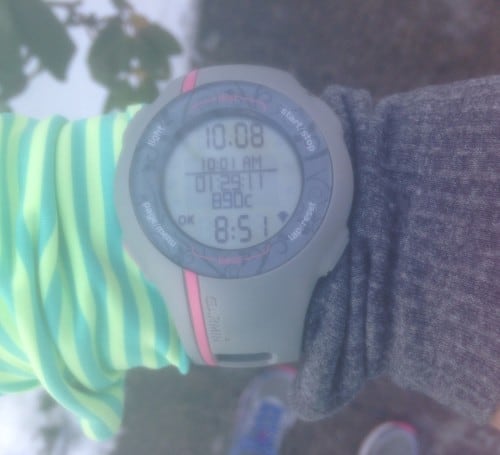 And as if 10 miles wasn't quite enough for me (it totally was) Adam and the kids wanted to play basketball and run on the indoor track Sunday afternoon.  My middle one, Emily, runs exactly like I do and it's hysterical for me to watch. We are planning to run a local 5k together on Mother's Day, I think today on the track she ran about a mile and I don't doubt she could run 3.  Drew did 2 laps without stopping and was very proud of himself, though super dramatic about how tired and hot he was afterwards.
That brings me to Sunday evening and the last few hours of our week at home.  I'm taking Emily to her doctors appointment tomorrow where we'll see how her back is doing now that she's been wearing her scoliosis brace for about a month.
It's amazing how I can work myself up about the weather or getting a run in, when, really, there are other things (obvious things) in the back of my mind that are at the root of the worry.  Of course, I can't control those things and it's much easier to worry about what we CAN control.
Today, I'm making a promise to myself to remember what really is important and to remind myself that I'm capable of handling whatever is thrown my way. Whether or not I'm fit enough to run some arbitrary number of miles.  Yes, being a runner helps me feel strong, but, I think I can also be strong just being me.
What was the highlight (or lowlight, in case you need to whine) of your weekend?