Another week of training crossed off and now just 12 to go!  I mean, 12 weeks is still a long time, I know, but this just feels like it's going faster than any other marathon training I've done.  Maybe it's because I'm putting less pressure on myself, or because I'm busy with a lot more than just running, or both.  Maybe I should shut up with the "time is flying" cliche because it's making me sicker by the second.
Here's the rundown of the week!
Monday – 6 miles easy (no watch), 30 minutes gentle yoga/stretching.  Still going very easy on my left hamstring and it's been feeling back to "normal" which is good enough for me right now.
Tuesday – 8 miles total, 5 @ goal pace was the plan.  I mostly stuck to it, although it was super muggy and the 5 were a bit slower than I wanted.  Here are the splits: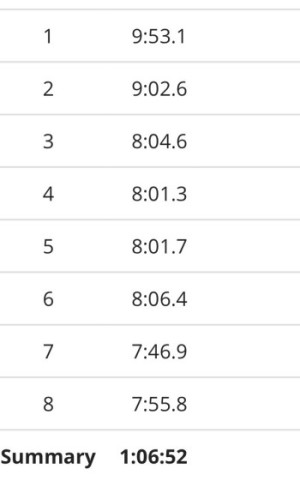 I realized this week that my Garmin craps out and doesn't track properly during the first mile on one particular route, which happens to be the one I run for 2-3 runs per week.  It will tell me I'm running a 10-12 minute pace in this one area and then snap back at about the .7 mark.  It's annoying me because it's throwing off my pace and mileage a little and I'm not sure by how much because I'm bad at math and also don't care enough.
Later I did Yoga for Gratitude with Lesley Fightmaster.  Seriously, this is why she's my therapist!
Wednesday – 5 miles easy pace, 20ish minutes of yoga (for when I just can't.)
Thursday – 7 miles total based on Meredith's negative split workout – 3 negative, one recovery, 2 negative, 1 cooldown: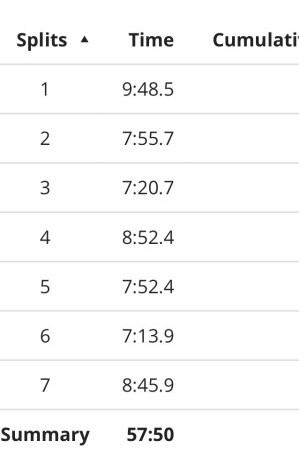 Same deal with the Garmin in the first mile.  I was happy with the effort and splits and really noticed the difference with temps in the mid 60's.  It seems like one workout is "hot" and one is cooler every single week.
Friday – Total rest day, besides cleaning my house.  It was time, I'd put it off for a long time, and I went wild with throwing stuff out, organizing, vacuuming and dusting.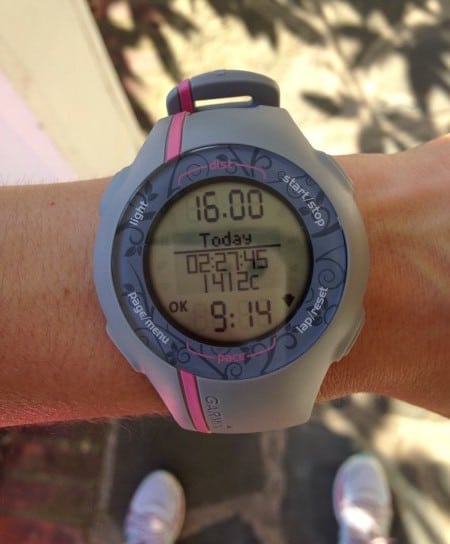 Saturday – 16 miles, 9:14 overall pace.  I think my pace turned out the same last week too which is always strange to me!  I haven't looked at the splits but now I'm curious to compare them to see if I'm actually doing the same run.
I ran with my Hydration Pack
 again, which I plan to do for pretty much every long run, and once again it was super comfy.  I also tried out new Clif Organic Energy Food for fuel and absolutely loved it, which is why I'm REALLY excited to be able to share it with you guys in today's giveaway!
No yoga Saturday since the rest of my day was spent cleaning, and then celebrating Diana's birthday a little early (it's Friday) with my family!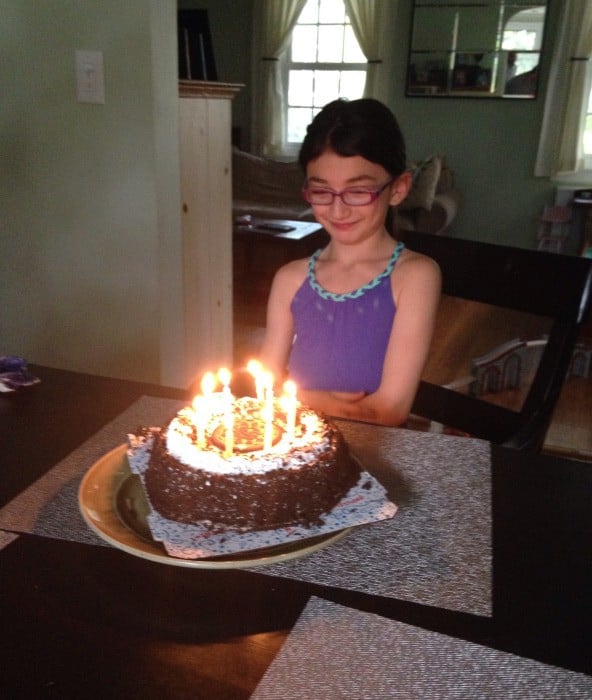 She's turning 8 and right in line with all the cliches – HOW THE HECK IS THAT POSSIBLE? I sometimes cannot comprehend that I'm a MOM, let alone the mom of an 8, 6, and 4 year old.  Goes fast, people, not sure what else to say!!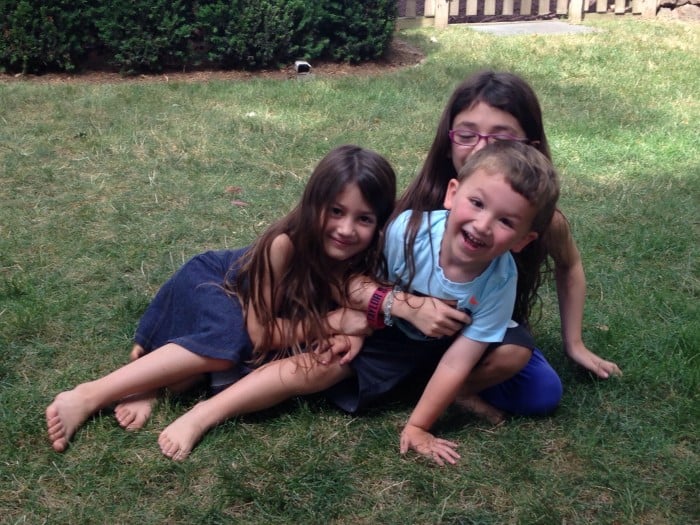 Sunday – No running, 35 minutes of yoga in the early morning.  This felt SO good after waking up a little sore from my long run.
Summary – 42 miles, 5 days of running, 2 workouts, no injuries/pain, 5 days yoga.
Okay, get ready for giveaway time!
I was really excited to try out CLIF Organic Energy Food as soon as I heard about it – it's EXACTLY what I look for in running fuel – just as I just spoke a bit about last Wednesday.   I was sent both sweet flavors to try out and loved both of them – I really think you guys will too.
CLIF Organic Energy Food is designed to meet the nutritional needs of endurance athletes with organic, real-food ingredients in a convenient, resealable pouch (just the like baby food pouches I've been using!) I tried the two sweet flavors (they also have 2 savory options which I'd love to try as well) – Banana Beet with Ginger and Banana Mango with Coconut.   Both were really delicious and SUPER easy on my digestion.  These will now be coming with me on all my long runs.
I had one right before my 16 mile run on Saturday and then another at the 7-8 mile mark and they had the perfect amount of sweetness for me and caused no problems for my stomach.  Each flavor contains only simple, organic, real-food ingredients that are paleo friendly!  The Banana Beet with Ginger has organic banana puree, organic beet juice concentrate, citric acid, sea salt, and organic ginger.  I think I'm in love 🙂
Enter my giveaway below and try it for yourself!  The winner will receive 2 of each sweet flavor for a total of 8 pouches.  Perfect for all of you who are marathon training!  Visit the product website for more info.
How were last week's runs and/or workouts?