This is a sponsored post written by me on behalf of KeVita. All opinions are 100% mine.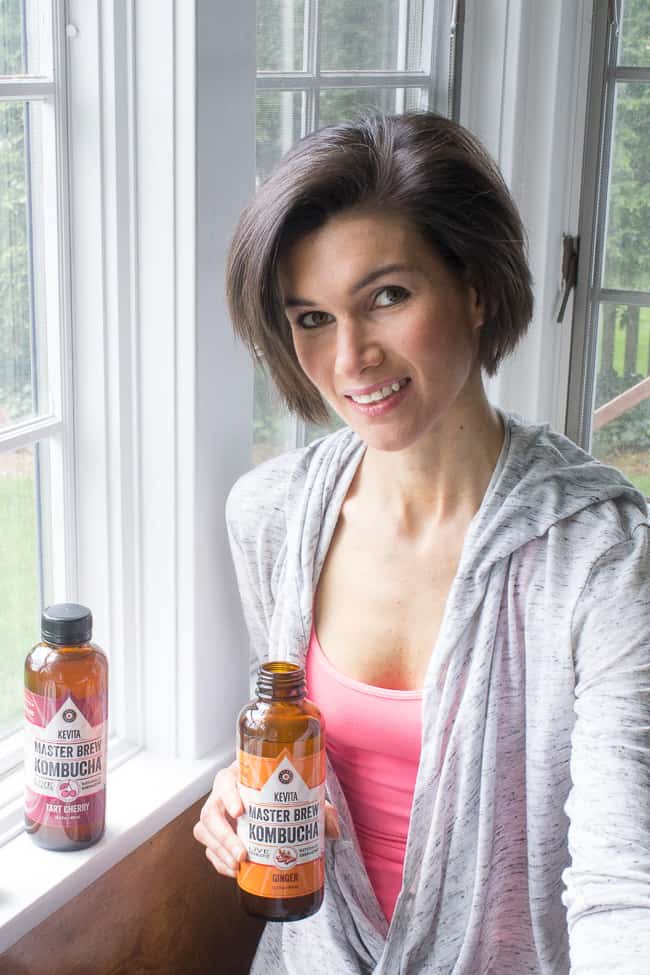 Has there been a time in your life when the pressure to "stay healthy" became too much?  When living up to your (or someone else's) standards of health actually started stressing you out?
For me, going way back to when I got into distance running, and then again after discovering Paleo/Whole30, I remember the newness and excitement of doing positive things for my health felt invigorating.
The problem?  Like anything and everything new and exciting, the honeymoon can't last forever.  And when that newness wears off, motivation often goes with it and we're left feeling sort of…blah…about our food, exercise, etc.  Sometimes to counter this feeling we add even more to our health "to-do" list, rather than giving ourselves a break and backing off for a bit to revitalize.
I've been through this cycle many times – enough times to know with certainty that pressuring yourself to be "healthy" is actually a very unhealthy practice.  So, I've dropped perfectionism, for real.  I don't force myself to run (or exercise at all) unless I want to.  I eat what I want, within reason of what I know will contribute to me feeling well, from experience.   I read my old blog posts from 2014-15 so I can really see how far I've come in my quest to let go of perfectionism.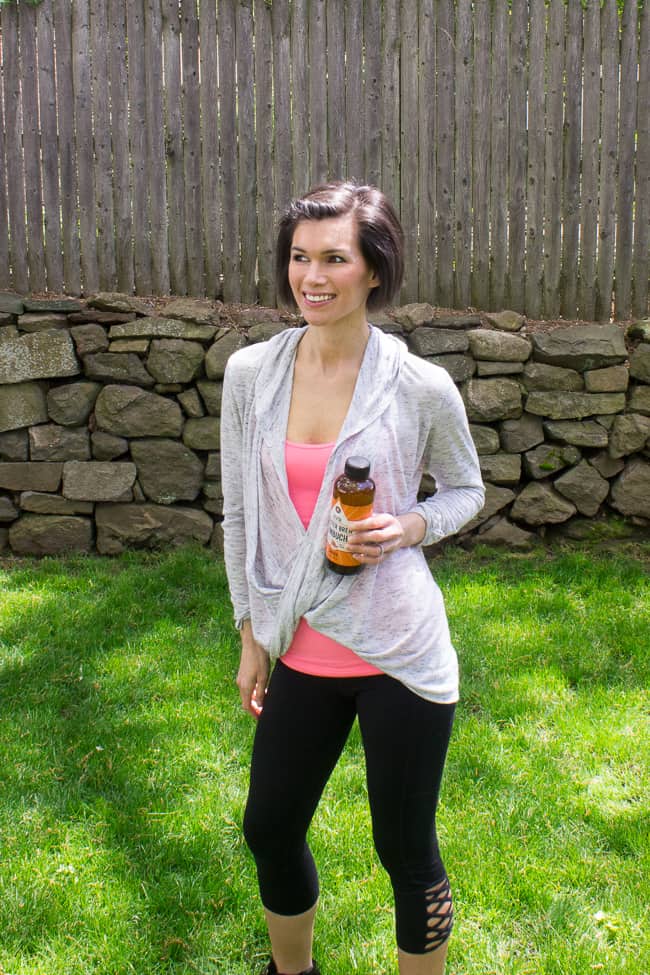 I'm here today with KeVita; a brand I've been a fan of for years since I discovered the benefits of probiotics. They offer sparkling and delicious beverages that have live probiotics to help you ReVitalize from the Inside, and they try to continually inspire people to take control of their health and wellbeing so you can reach your highest potential.
Only YOU know how to best take care of your health.  You know that gut feeling you get when you're acting in a way that negatively affects you?  I know it well, and I'm finally starting to honor that feeling and treat myself with kindness – which is, I believe, the path to true health.
Now, I don't mean you need to be "perfectly kind" to yourself in order to be healthy – aren't we just falling down the same path when we set goals like that?  If you're a Type A personality who thrives on order and control, you know it's way too easy to set stressful, unattainable standards for yourself no matter what the subject.  That's not what I'm talking about.  I'm talking about moving more slowly through your days, letting go of control, allowing things to just be even when you want so badly to try to change them.
I love the part of my day, usually around 2pm, when I kick back with a good book and my daily Kombucha!
The Master Brew Kombucha from Kevita is one of my favorites and I alternate between the tart cherry and ginger flavors.
KeVita Master Brew Kombucha is sparkling with a bold and smooth taste. Fermented with a kombucha tea culture, Master Brew has live probiotics, organic acids, organic caffeine, and is Verified Non-Alcoholic.
I seriously cannot go a day without my "kombucha time" – it's as necessary to me as, um, sweet potato hash 🙂
KeVita believes that health, wellness and overall goodness starts from within and that a healthy life is the key to happiness.
More about the brand, products, the benefits of probiotics and store locator can be found at www.kevita.com and kevita.com/find-kevita @KeVitaDrinks #KeVita and #ReVitalizeInside
Have you battled perfectionism?  What revitalizes you?