It's probably half in my head, but once that pesky marathon was out of the way and I could stop worrying about eating allthecarbsallthetime, I started preparing meals for myself that sort of fall under the category of comfort food, or, "IdowhatIwant!"
Comfort food now though is different from what it used to be.  I actually don't crave a lot of my old comfort foods anymore at all, like mac and cheese, ice cream, baked ziti or big bowls of cereal.   Now, warm, freshly prepared meals with whole food ingredients equals comfort for me.    This time of year just screams "feed me comfort food!" and tis the season to celebrate and appreciate the health and joy food can bring us.
This week for WIAW I'll show you some of my recent comfort foods for breakfast, lunch, dinner and snacks rather than just one day of food.  Thanks for the link-up, Jenn!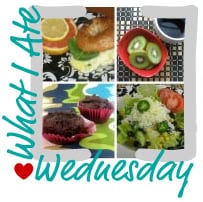 Bacon definitely has a starring role in my meals lately, since I received my latest order from US Wellness Meats (affiliate link.)  Their pork bacon and pork breakfast sausage completely hooked me, but really everything I've ordered from them is purely awesome.  I just feel like bacon turns almost anything into a comfort food.
I usually "hide" my bacon in meals, not to hide it at all, I just like it mixed with other ingredients so I chop in up before cooking it.  Good bacon is a double bonus because the rendered fat is fabulous to cook anything in.  I absolutely love eating greens cooked in bacon fat!  You can see on my Instagram that I cook tons of my meals in rendered bacon fat.  I store it in the fridge in a glass container.   The above meals are kale fried with bacon and topped with 3 eggs and green onions, spinach topped with avocado, slow cooked beets, salmon, and bacon, with the bacon fat as the "dressing."  Also, roasted and mashed kabocha squash (totally plain, great flavor!) with bacon and sausage fried with kale and eggs.
For 3 days in a row now I've been drinking my bone broth either before or after breakfast, really whenever it's convenient.  I'm seriously glad I finally made this, because not only is it super healthy this time of year, but this stuff is both delicious and comforting!  I haven't even made it into a soup yet but I've really been enjoying drinking it by itself with nothing added.  For someone who grew up on Campbells, this is an amazing treat!
Okay now cue the fried meatballs!
For a long time I baked meatballs because it is easier for time and clean up purposes, but recently I've been frying them because I now have a pan big enough and thought I'd experiment.   Um, WOW, it turns out, they really are great fried!  I've been making them with either a mix of ground lamb and beef or lamb, pork and beef and they are amazing, and super kid friendly too.  I had been avoiding tomato sauce for a while due to some digestive discomfort, but, since I'm not running so seriously now I've loosened up and dove back into the marinara.  It's just so darned comforting and worth it with these delicious meatballs.
Sometimes my afternoon snacks are mini-breakfasts.
I guess some people might think it a bit strange to fry up a little sausage, spinach and an egg for an afternoon snack?  Well that's too flipping bad because it takes 5 minutes and it hits the spot like nothing else sometimes.  I do find myself genuinely hungry (not just munchy) between 3-4pm and if I have 5 minutes to spare I would gladly eat this over a larabar and banana.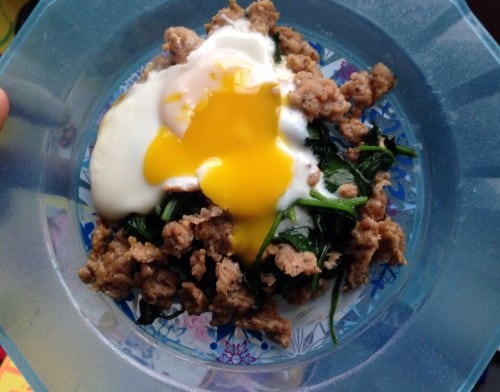 Poultry seasoning is not just for poultry.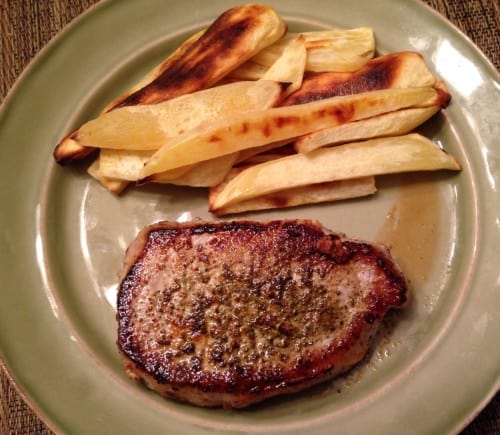 Does anyone NOT love the flavors of Thanksgiving?  About a month ago, I randomly seasoned our pork chops with a mixture of salt and poultry seasoning (sage, thyme, rosemary, marjoram, nutmeg and black pepper) and my kids and husband were impressed, to say the least.  My pickiest child (the middle one) will eat any meat seasoned with this mixture and simply tells herself it is Thanksgiving turkey.  It really is good, I admit.  Something about those seasonings are just so delicious, comforting and tough to resist.  Plus, when everyone eats their dinner and I am not forced into a stroke or an aneurysm I am extra grateful.
Salty or sweet?  I go with my craving.
I am officially giving you permission to eat tuna with homemade mayo and olives if you are so inclined to at 9pm.  You didn't need my permission, but it's yours if you want it.  Nighttime is when the "cravings" come out, and really I am usually at least a little hungry before bed and need to eat something.  It's usually something that falls into "salty" or "sweet."  Yes, I do sometimes eat a hotdog with avocado, or tuna or sardines with olives before bed.  When I want salt I must have salt!  On the other hand, last night I wanted something cinnamon-y sweet and sauteed a peeled and sliced apple in coconut oil and added cinnamon, coconut butter and a little water to create a gooey and sweet "sauce" for my apples.
We can't forget the tea!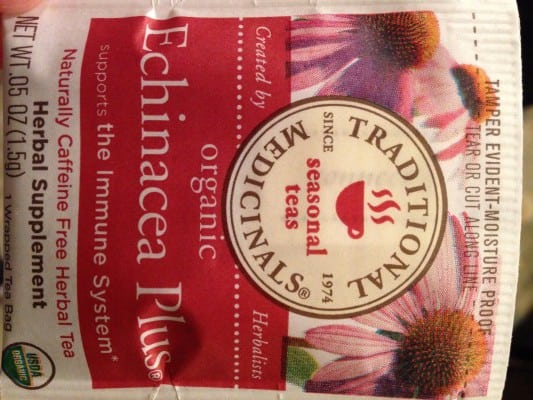 This is the tea I've been drinking this past week every night before bed.  It's a little minty, sweet, and spicy and really I'm digging it.  It's also supposed to boost your immune system, but who knows.  I'm drinking it mainly for the flavor! Spearmint and licorice are two others I love this time of year.
Do you ever crave something salty instead of sweet before bed?  What is your favorite "real food" comfort food?  What do you love to eat/drink in the winter?  I just had a vision of hot chocolate.  Must look into paleo version of that one ASAP!