I've been thinking too much lately I think.  See?  I said think twice in that sentence.  I need to check myself and bring back my humor, starting now.
Concentrating on a few serious topics earlier this week sucked me in, and, although it was worth it, now is the time to pull my head out of that black hole and start laughing inappropriately at life again.
I derive great pleasure from laughing inappropriately at all sorts of serious subjects.   You know those people who say they laugh because otherwise they'll cry?  I'm not one of those people.  Or maybe I am.  I just laugh at "dark" things because sometimes they are the funniest things.  There is a really fine line between really funny things and really painful things.  I think funny people know this well.
Although I'll be Thinking Out Loud today (thanks Amanda!) I'll edit this before publishing so not to offend anyone just in case my humor is on point enough to actually offend someone.
Chances are I'm just not getting there today though and this post will be the typical load of nonsensical ideas that might have you wondering if I genuinely have a few loose screws.
That's all well and good.  I would say I'm kidding, but am I, really?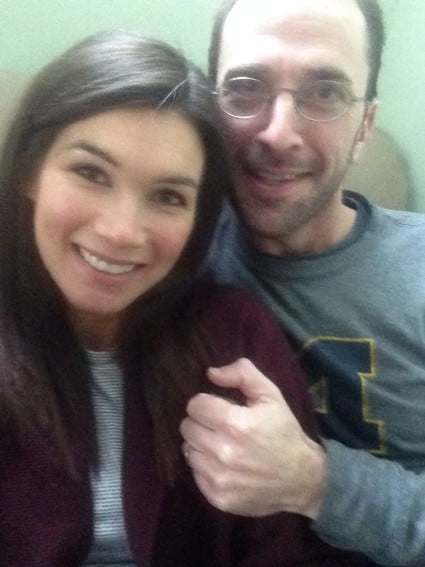 Adam thinks I'm some sort of humor snob, but in a bad way (how is that possible?)  I just really have a pet peeve for jokes that aren't funny and I'm very quick to call out how not-funny they are.
Did you ever talk to someone who is on a completely different what-is-funny page than you are?  It's downright excruciating.   You make what you think is a really witty remark and they either don't respond at all, or they take it so seriously that they start acting concerned.  Ick.  Then they make a really cheesy-conventional joke and you start scratching your head and half smiling so as not to let them see how horrified you are by all of the lameness.
It's also possible that no one knows what the heck I'm talking about and I'm just the socially awkward and un-funny elephant in the room.  Socially awkward, I'll take.
But seriously, this is one reason I don't buy greeting cards anymore.  The cheesy humor overwhelms and consumes me.  For $4.99 you would think there'd be something better to laugh at than how low our boobs hang (for the ladies) or how much beer and TV we consume with our dogs (for everyone else.)
You can somewhat work around it by cross-buying cards.  For example, the birthday card I just bought for Adam was probably not meant to go from wife to husband.  It alluded to him throwing granny panties at Justin Timberlake so it might have been directed at someone more granny-like than Adam is.  But it was an inside joke re: his deep JT affinity.  And now I'm digressing.  Truth is I'm a humor snob.  And I'm not even funny right now which puts me in bigtime pa-the-tic-ville.  Apologies from me and my coffee.
I'm going to completely switch subjects now and discuss yuca for a moment.  If all the stars align I will finally be posting my recipe for baked yuca fries tomorrow.   This is a big moment because every time I've tried to do this my oven has turned itself off (protesting? why?) and I could not get the right baking temp/time.
Let's just all take a moment of silence for the yuca.  It's also known as cassava so use whichever name you like better in your prayer. You will be rewarded with delicious, baked, exotic, starchy and tuberous fries.  Gee, that didn't sound as delicious as I planned for it to.  Anyway, they go really well with homemade ketchup, mayo, or ranch dip so you'll just have to go on faith for this one.
Yuca joke not funny enough?  Maybe I can interest you in a sausage joke? Bacon?  I'll have to work on that for next time 🙂
Am I the elephant in the room here? 
How would you describe your sense of humor?
Are you a humor snob?  Do you know anyone like this?