Peak week has come and gone and now the time has officially come in my Boston training to taper!  Where did this training cycle go?  It's funny because my mind has been on other things and somehow, all the running happened while my focus was elsewhere.
One thing that really has not been happening lately and even more so this week, is yoga.  I guess I knew this would happen – I just don't have the time, desire, or mental focus/energy to train for a marathon and keep up with yoga.
And, I'm completely fine with that, as I know after the marathon I'll likely want to get back to it right away.  I haven't completely dropped it  – I spend a little bit of time every day in my favorite "yoga for runners" poses – mostly hamstring and hip focused stretching.  But no actual yoga.  And you know what?  I'm starting to figure out that my body can't handle a lot of running and yoga at the same time.
Honestly, (not sure this is the popular opinion) I feel like both yoga and marathon training together is overly fatiguing and my runs feel better when I don't practice yoga regularly.  It took me a while to realize this, as it seems like people talk about core strength being important to running and yoga certainly helps me with that.  I think my body works better with a focus on one or the other though, and I personally haven't noticed a positive correlation between a stronger core and stronger running.
That said, let's look at how my week of running went!

Boston Training Week 9 – Peak Week!
Monday – 5 miles easy, typical route
Tuesday – 5 miles easy, same route
Wednesday – 5 miles, went by effort for fast finish
Thursday – 5.2 miles, hilly route with first 2 miles uphill
Friday – Rest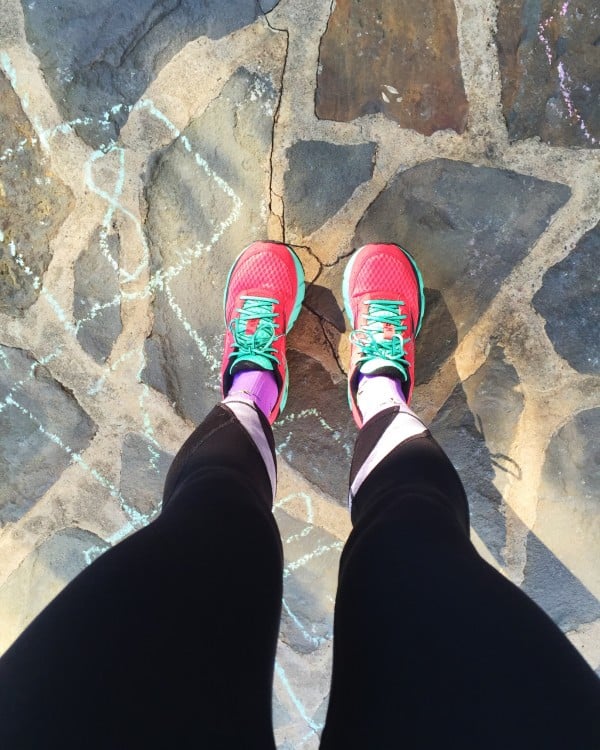 Saturday – 20.1 miles, slower start and faster finish, as usual –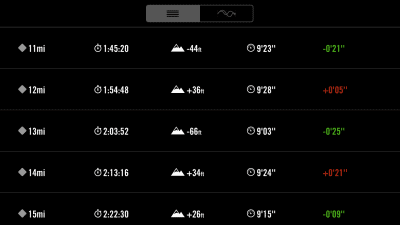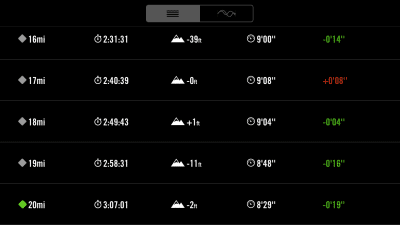 Even though my paces look typical, this run did not go as planned!  I'll talk about that in a minute.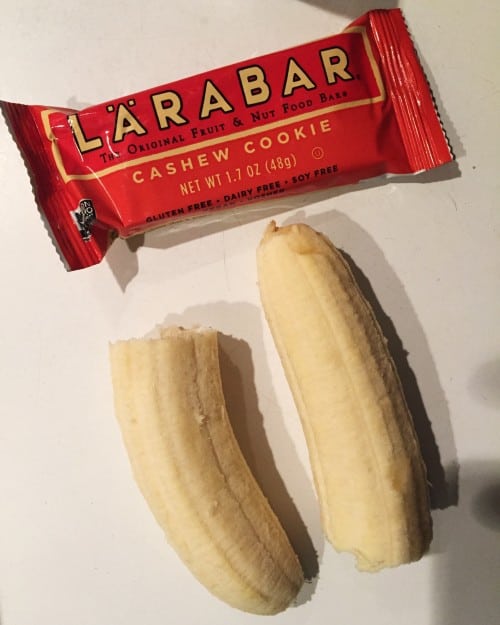 Fuel wise, I did the same thing I've been doing – banana before and Larabar during the run, broken up into 3 pieces.  I ate them at miles 6, 11, and 16 and my stomach was mostly fine (cramp here and there, no nausea, heartburn, or bathroom issues!)
Sunday – 4 miles, recovery run (slow!  sore!) Typically this would be a rest day, but after looking at the weather for Monday (RAIN) I decided to make Monday a rest day (yay taper!) and do a shorter recovery run Sunday.  Mentally, a recovery run is always nice since it feels like a walk to the curb take out the trash compared to the previous day's run!
Summary – 44 miles total, mostly easy with negative splits.  Peak long run of 20 miles.
So, about the 20 miler.
I take the same route every single week and have been since I've been distance running.  It's a mostly flat route, out and back, all residential, and basically on just one road going through several towns.  I don't have to give it much thought and haven't had any safety issues.
But, on Saturday morning, at mile 8, out of nowhere (so it seemed) I saw an animal coming out of a yard  (not sure how), realized it was a dog, some sort of bull dog (don't know the breed) that ran across the street coming at me barking and not looking happy.  No owner around at all.
The entire "situation" probably lasted 30 seconds – I slowed down, stopped, the dog was at my feet barking, and I decided to turn around and hop the divider behind me and just run the other way, as quietly as possible.  At the same time, I realized another dog from the same yard was barking and somehow got the dog to come back to the yard.
In the past, I've been jumped on by dogs ON LEASHES, I've had dogs come up to me unleashed when they were with owners, and I've run by countless yards with dogs attempting to get out to apparently try to kill me (lol?) But, I've never had any situation like the one on Saturday and it completely scared the crap out of me.
After those 30 seconds (or however long it actually was!) my adrenaline was high and I was relieved to have gotten the hell away, so, the rest of the run was a breeze!  I mapped out a new route and will not be heading up in that direction again.
Anyway…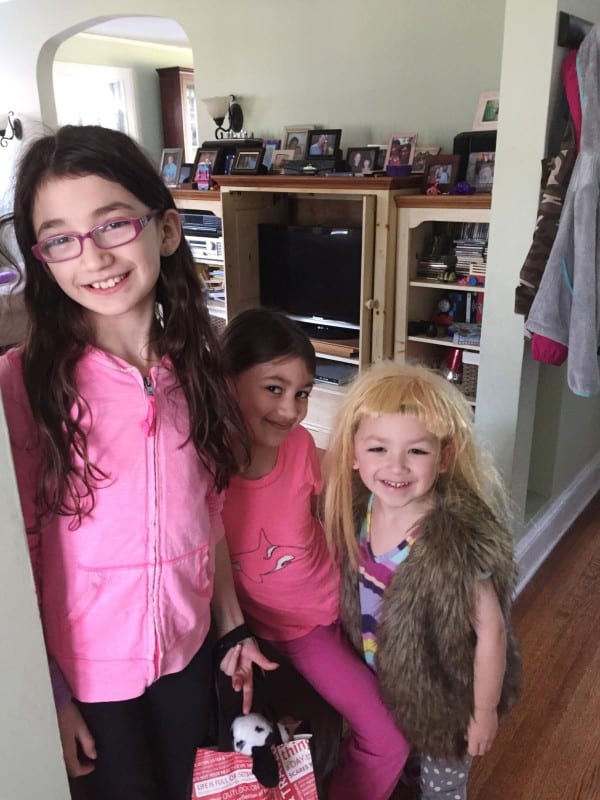 The rest of the weekend was fun, starting from the moment I was greeted at the door after the Saturday run.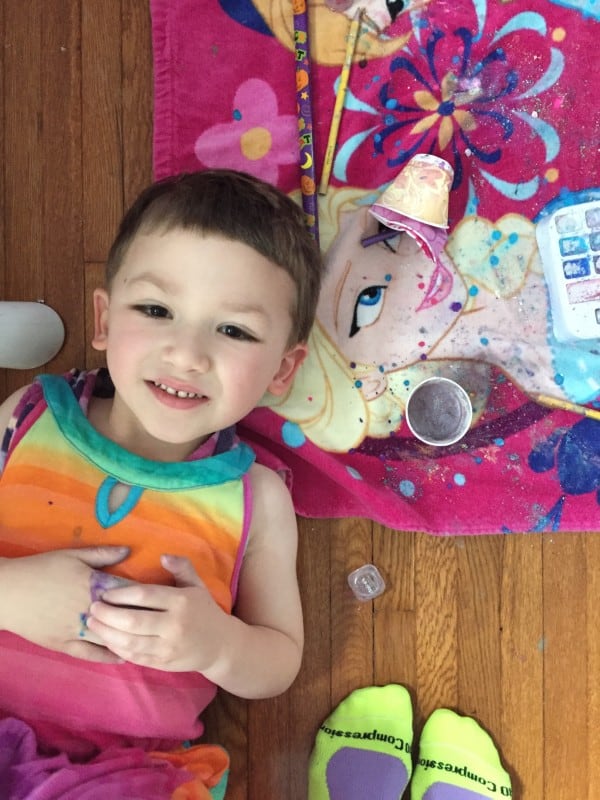 Drew had quite a few dress-up outfits this weekend and even more mess-making activities to tackle.  This one was making water-eyeshadow.  The color he made was "pixie dust" and he insisted I take a closeup from this very angle so people can see him right next to it.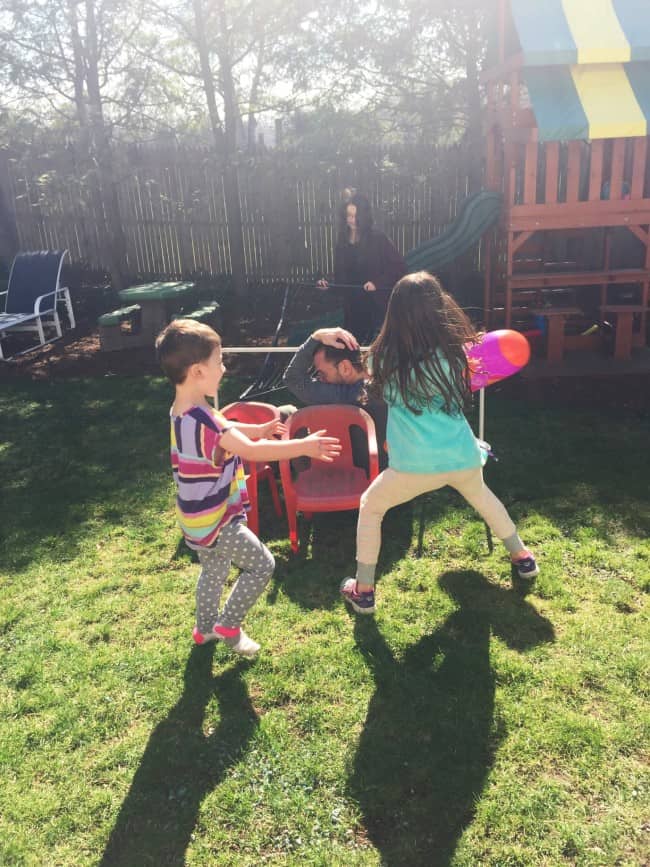 Spending time in the backyard with good weather was nice too.  Either the kids are making a mess or they're trying to trap Adam and beat him with an inflatable hammer.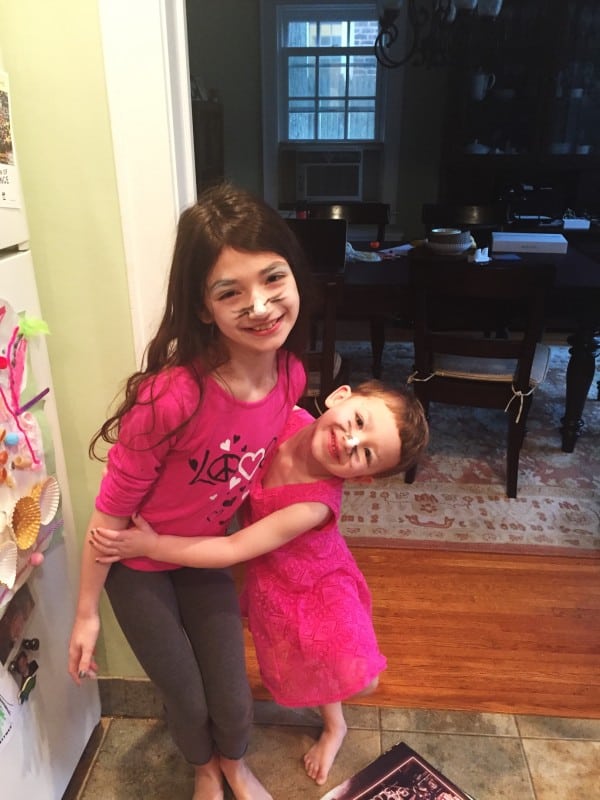 We don't "officially" celebrate Easter (we are technically Jewish, after all) but that doesn't stop the kids from putting on bunny makeup.  It also doesn't stop us from buying Easter candy and doing an egg hunt in the backyard.  It does, however, give me the excuse to not bake or cook anything special because it's not actually a holiday for us 🙂
Um, did I just try to finish this post without even one picture of food?  Not happening.  This is the meal I've been eating 20 times per day for the past two days:
I've just been really hungry, okay?
What was you scariest moment while running? 
How was your Easter/weekend?
Have you realized your limits/what your body can't handle when it comes to fitness?