Not much yoga happened this week, and my tight calves and hamstrings are reminding me of it right now.
On weeks like this one, I can't figure out exactly where I was squeezing yoga into my schedule 5 days a week for months because it seems like there literally is just not enough time on most days to do more than 15 minutes.  I do think it's a reflection of my priorities right now, where blogging, recipes, photography, etc. are coming before most other things.
Also, it seems like once I'm in the middle of marathon training, I just don't want to do it as much, because, I think my brain just says "enough with exercise already" and yoga loses its appeal.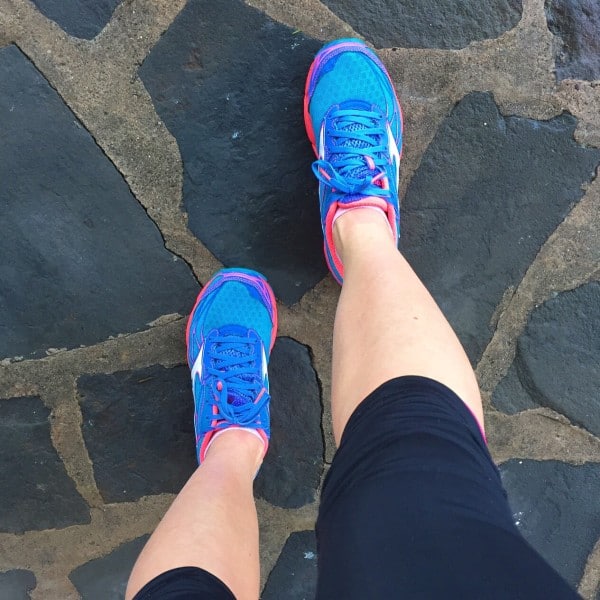 Look at my legs all happy about it being warm!  That lasted for all of 3 hours, but, it was a good 3 hours.  Let's recap the week of training!  This week's schedule was a little different since I did my long run Sunday last week which always throws things off.
Boston Marathon Training Week 5 (7 to go)
Monday – 5 miles easy (typical route) followed by Yoga for Runners with Lesley Fightmaster (25 mins)
Tuesday – 5 miles (faster, but didn't time it) plus some stretching but no yoga practice.  This was the day I started out feeling energetic, despite having a tough night, and it sparked my thoughts for this post.
Wednesday – No running – since I ran 4 days in a row, plus there was a huge storm – 23 minute morning yoga flow with Tim Senesi. 
Thursday –  I wound up running more than 5 miles today (maybe 6?) on a hilly route, sort of by accident.  There was a lot of damage from Wednesday night's storm, and the route I'd planned to run was crowded with traffic due to detours.  It was a great run – windy but 50 degrees – and I realized how badly I miss not having to layer up for winter.
Adam was working really late, so I decided to do a "bedtime" yoga video after the kids were in bed – Yoga to relax and sleep.  Honestly, I had a hard time relaxing so I'm not sure I'd do this again, but I think it was worth a shot, otherwise I would've spent the time staring at my phone or computer.
Friday – Typically Fridays are rest days but since that happened Wednesday, I ran my typical 5 miles instead.  No yoga, this time actually on purpose since I wanted to make sure I was rested for my long run!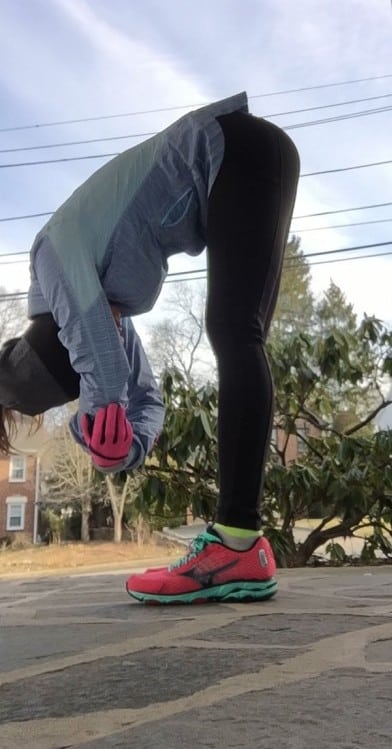 Saturday – 16 miles!  I'm going to say this was a decent run, but, I know I'm saying this after the fact.  If I remember correctly, I was not feeling this run at all for the entire first 10 miles, but really, nothing new there.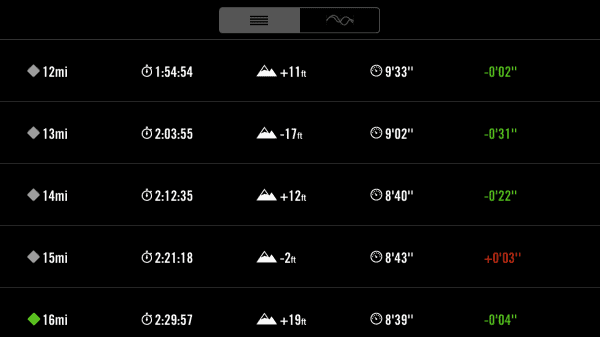 You can see the last 4 miles I picked up the pace – these were the "good" miles when I saw the end in sight and felt motivated to finish.  The first 10-12 miles felt pretty sluggish though, with splits between 9:30-9:50 per mile.  I think if I tried to keep my pace closer to 9-9:15 it would actually feel easier, if that makes sense.  I'm all for easy running, but sometimes running too slow makes me feel more sluggish than I need to feel.
FYI – I'm still fueling with Larabars (cherry) and really like it!  No heartburn or other GI issues while running and they're delicious – yay!
Sunday – Total rest day – we had a busy weekend full of fun activities and I probably could've used some restorative yoga today but never got around to it.
Weekend Pictures!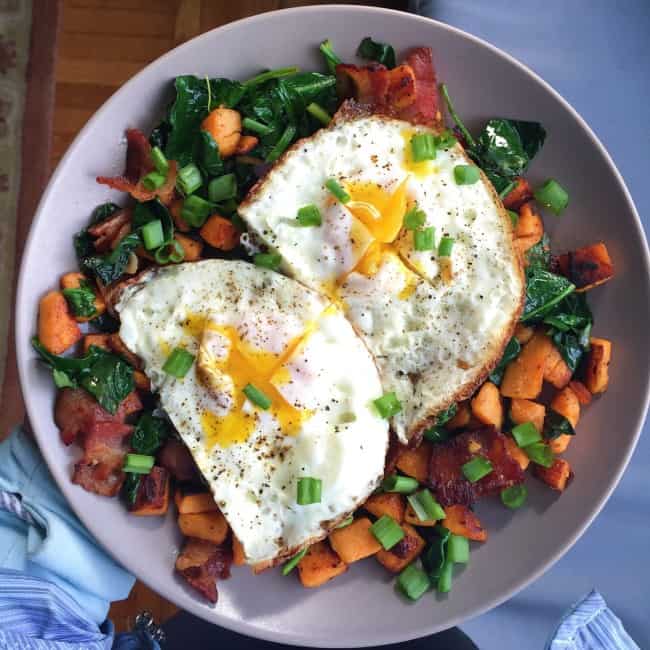 I have a compulsive need to show you what I eat after a long run, not sure why, maybe because it's the best meal ever just because it's after the run.  I made a sweet potato bacon hash with spinach, green onions and of course eggs.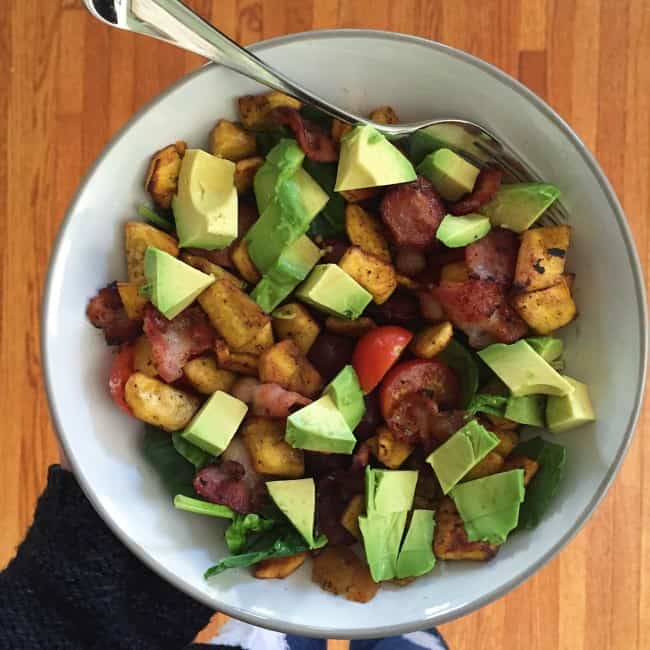 Another favorite easy combo lately is fried plantains with spicy sausage over greens and tomatoes topped with avocado.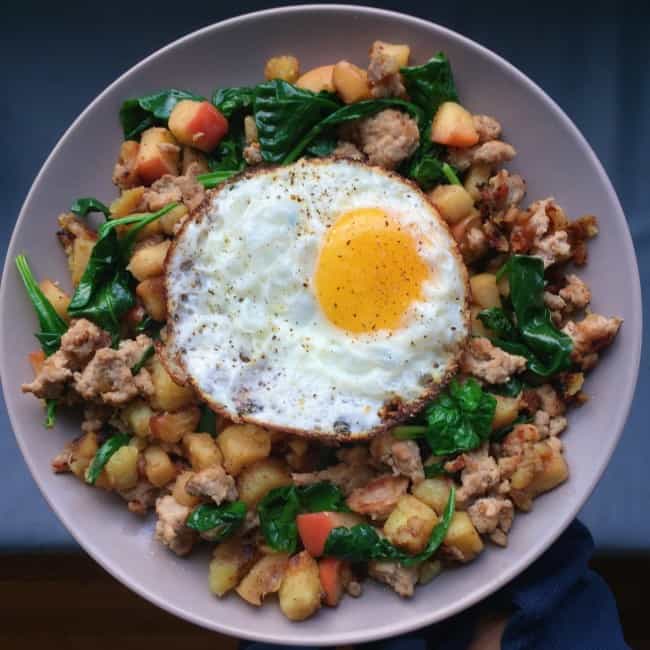 Posting pictures of food is addicting, I swear.  Just one more – A twist on my caramelized sweet potato apple hash that included Japanese sweet potatoes, ground turkey, and greens with pink lady apples, all cooked in coconut oil.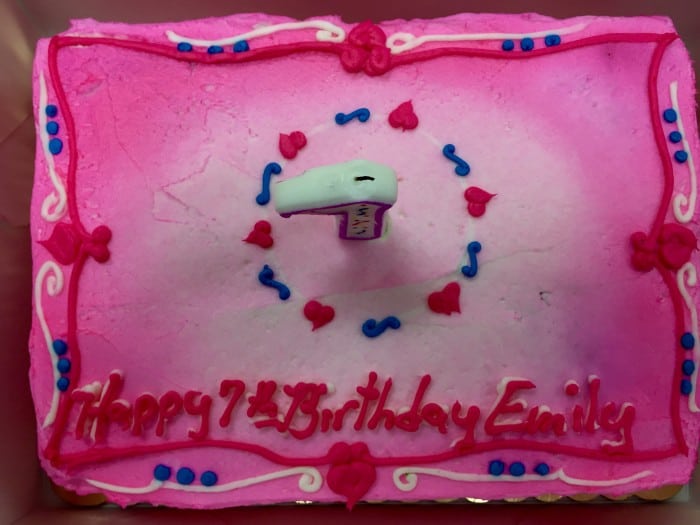 Saturday was Emily's official birthday party with friends (hip hop dance party) so the kids were crazy excited all day beforehand, mostly about this cake I think!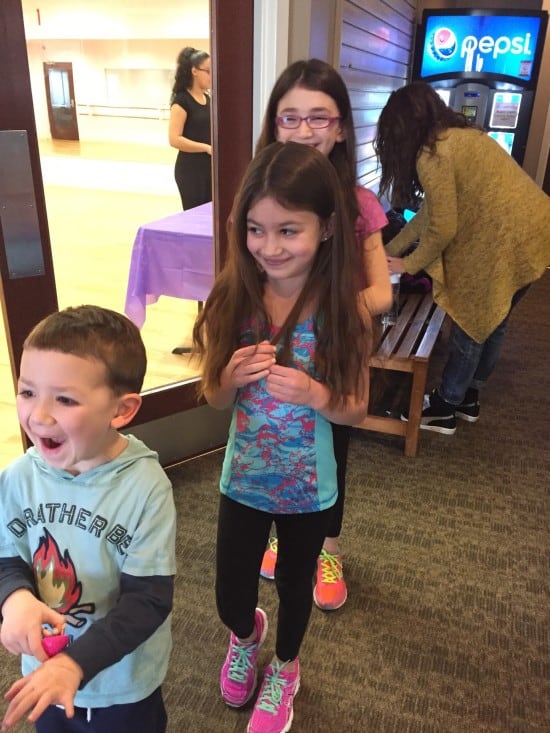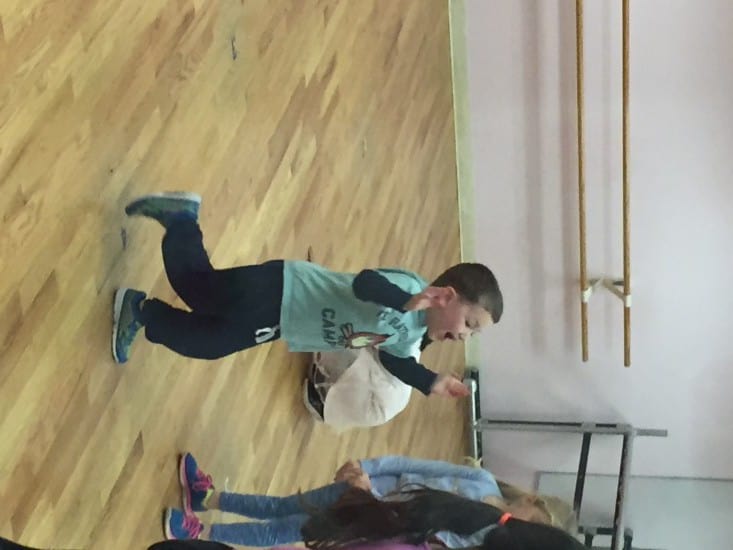 Drew was loving every minute from start to finish.  His only complaint was that the cake frosting was too sweet.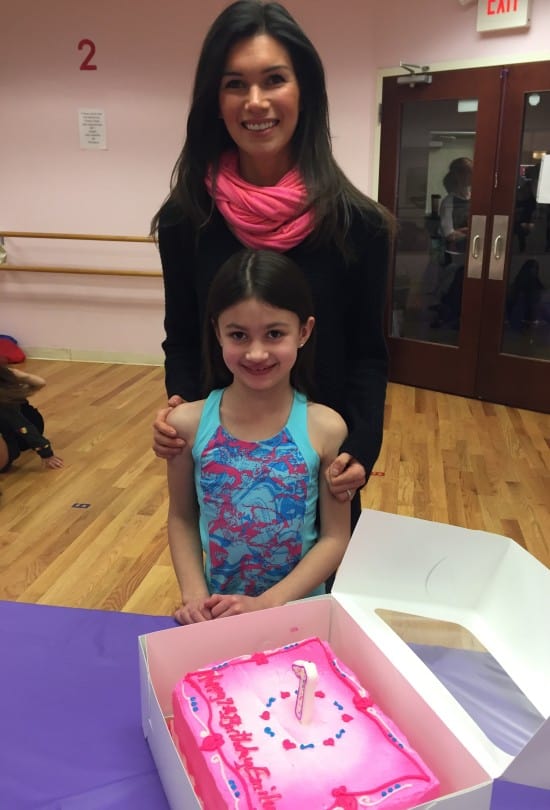 I NEVER remember complaining about frosting being too sweet when I was a kid.  Strange stuff.  The party was perfect, and I didn't go through my whole freak out about someone getting sick and ruining the party, since my brain must have figured what the heck are the chances after the month we've had?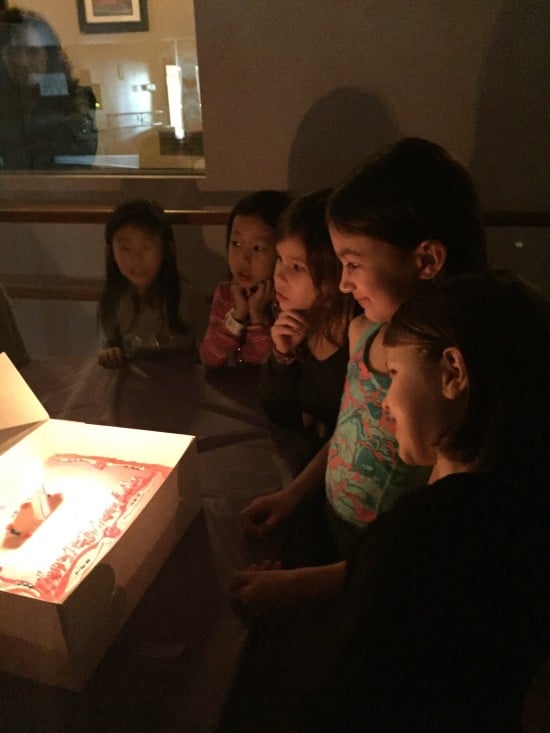 On Sunday, the girls had a quick dance performance at the Liberty Science Center, which was fun because it doubled as an activity, although Drew was done about 30 minutes after the dance was over.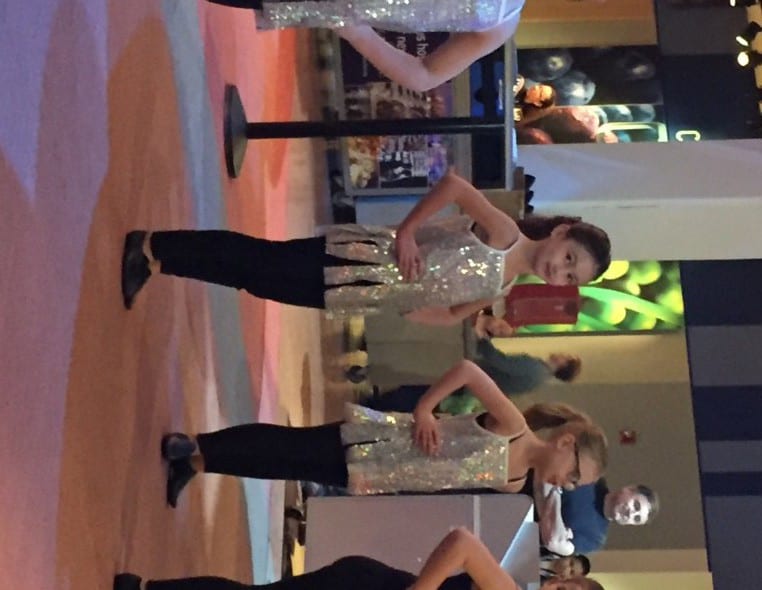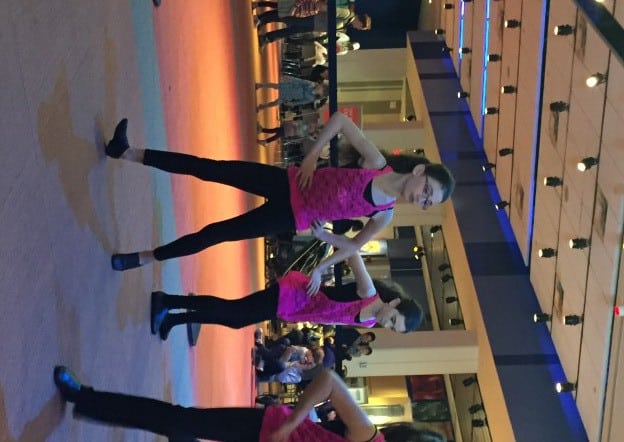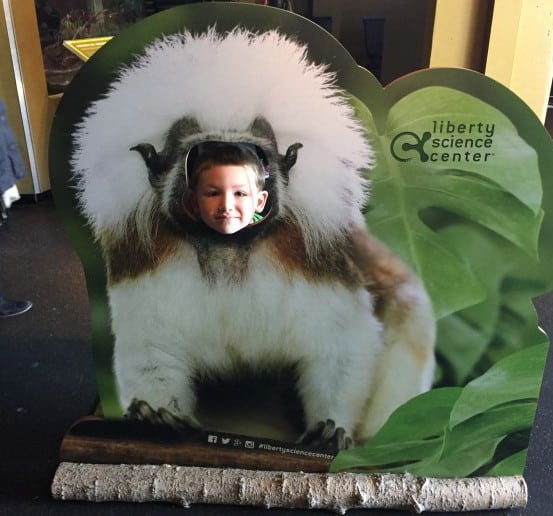 I think it was right after this picture that the meltdown began.  Still, a successful day overall in my book.
What was the best part of your weekend?
Best and worst run/workout last week?
Do you remember what you did for your 7th birthday party?