Well, this weekend was about 1000x better than last weekend, to start.  I'll finish my post off with pictures as usual, but first talk all things running.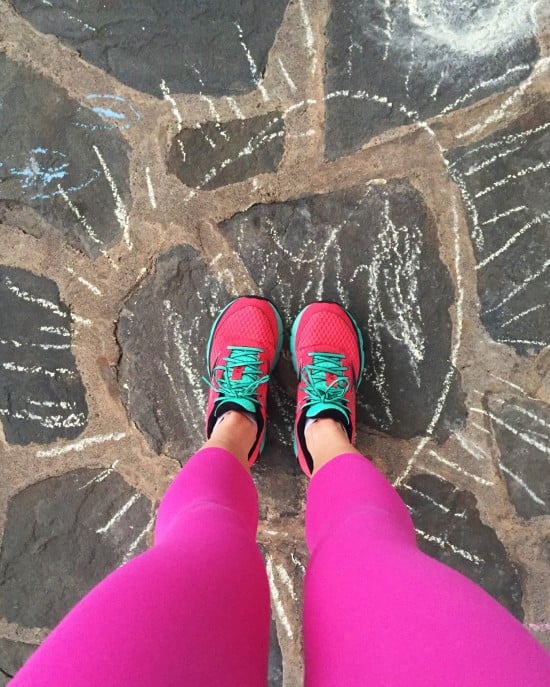 Training wise, I started the week off rough (luckily this was a cutback week before my peak) but ended it off well and I'm excited because the Boston Marathon is now 4 weeks from today!  Which means peak week is here – snuck right up.  I saw my parents yesterday, and the next time I'll see them will be in Boston!
Boston Marathon Training Week 8 – 4 to go!
Monday: 4 miles – easy pace but felt hard.  This was the day I was feeling out of it after Diana got sick.   During this run I was 90% sure that I was getting sick too, and cut the run short near the halfway mark.  As it turned out, I wasn't sick but likely dehydrated and exhausted, and started feeling better after I ate and drank water.
Also did this 15 minute vinyasa flow with Tim Senesi.
Tuesday: 5 miles, easy pace.  Felt much better on this run!  Later on I did my own flow of around 15 minutes (emphasis on hips and hamstrings) plus 10 minutes core work.
Wednesday: 5 miles easy, same route.  Stretching but no yoga.
Thursday: 5 miles, hilly route.  Not my typical extreme hilly route, where the first two miles are straight uphill, but more like rolling hills throughout.  I just wasn't in the mood for hauling myself uphill when I walked out the door, but still wanted a more challenging route.  Stretching, no yoga (I've fallen off my routine!)
Friday: Total rest day
Saturday – 14 miles, easy pace.  So, my "long" run this week felt really short!  So funny how that happens with marathon training and you don't exactly know when it happened.  I guess after 4 weeks of 15-18 miles it makes sense, but seriously, 2 months ago, the idea of 14 felt LONG!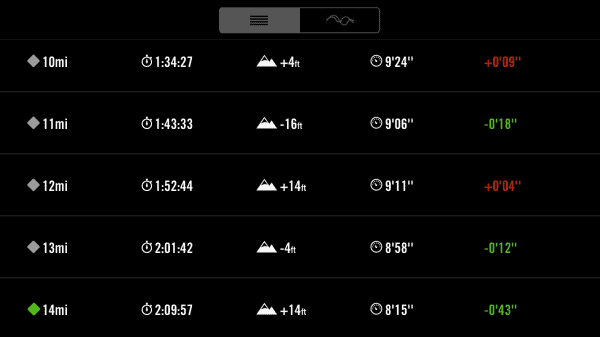 Most of the miles were in the 9:20-9:30 range with the last 4 speeding up just a bit, as per usual.  Though I don't have any time goals for the race, I'm thinking my pace will fall around 9 minutes miles based on my training.  I plan to actually negative split this marathon – does that count as a time goal?
Fuel was the same as it has been – cherry Larabar over the course of the run, a few bites every 5 miles or so.
Sunday – Rest day!  I baked cookies.  I'll get to that in a minute.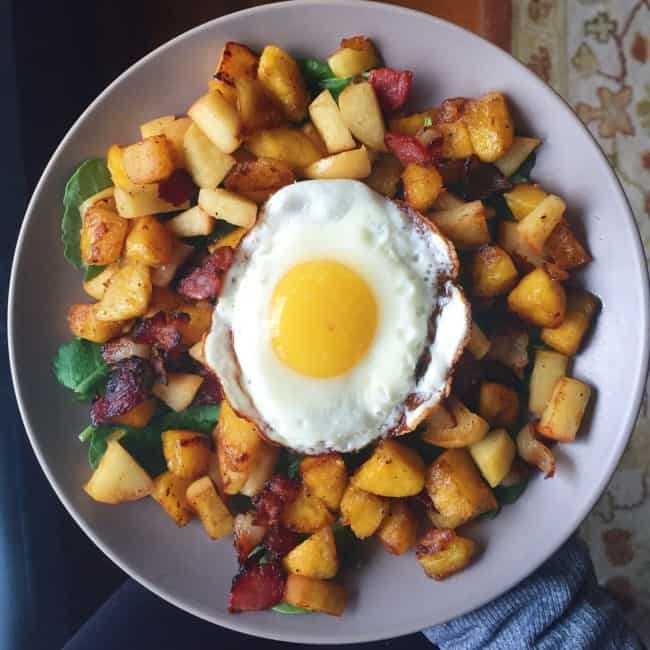 I kicked off my post-long run Saturday with one of my favorite breakfast hash recipes – Plantain Apple Bacon Hash.  Highly recommend this – so simple and really tasty.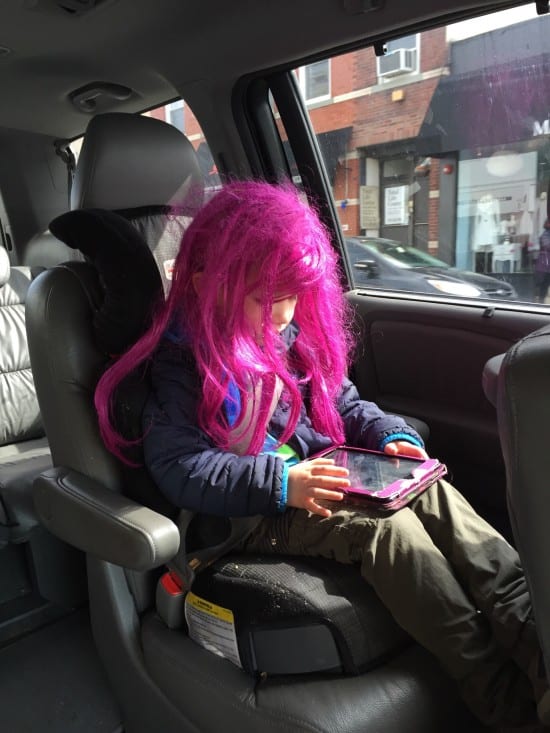 Since last weekend my dad had the flu, we never properly celebrated my sister's birthday altogether as a family, so, we headed out to Long Island to spend the day with everyone.  Drew was ready to party with a purple wig to match his purple iPad.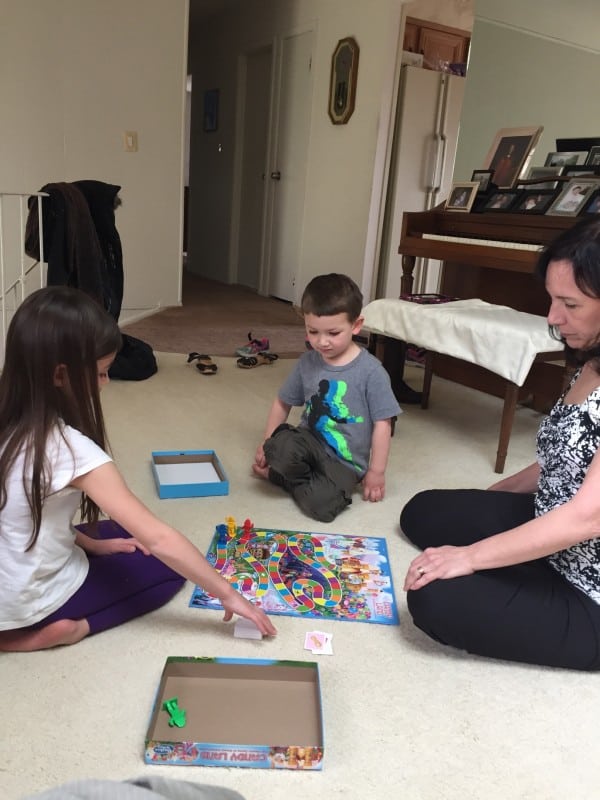 Candyland with my mom – grandmas rule for games like this one.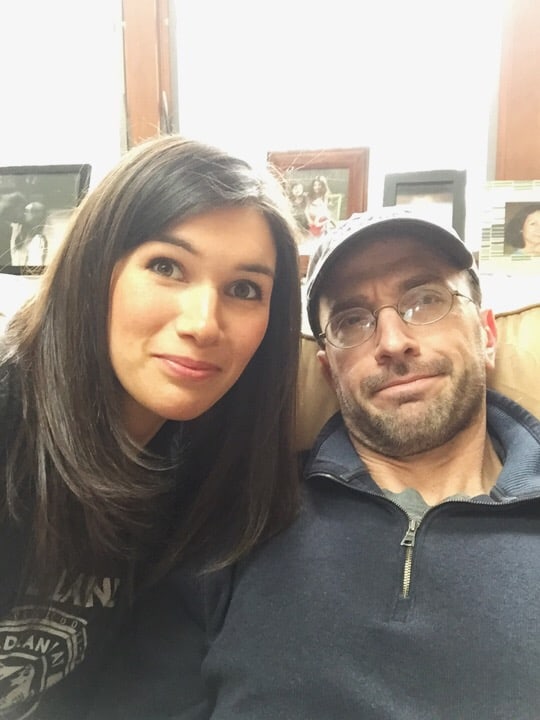 Adam had been watching basketball in the city for literally 2 days straight (I think I mentioned he likes sports) and, needless to say he was tired.  I tried to sneak a selfie with him while he was sleeping but he woke up just in time.   I think it might be Christmas card material, right?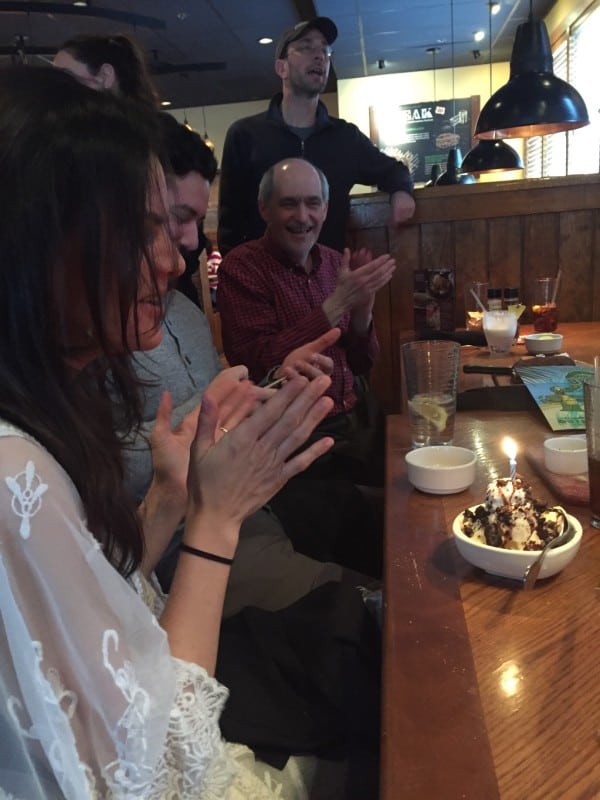 Every birthday deserves a cheesy sneak attack restaurant rendition of "happy birthday" complete with oreo Sundae, I believe.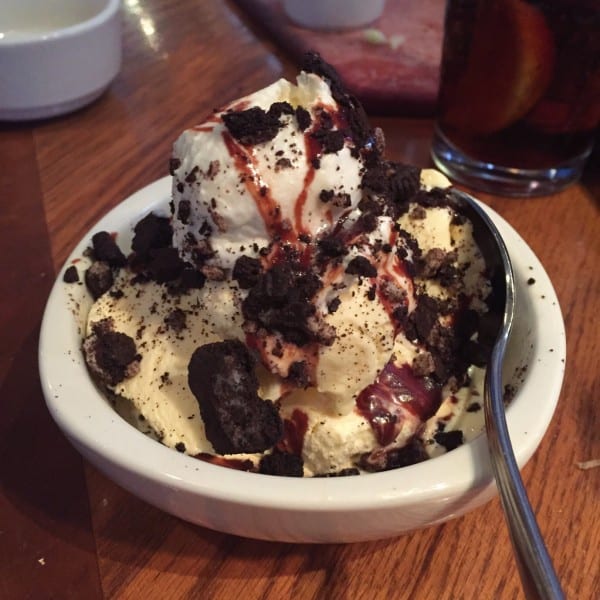 #notpaleo #shetriedtopassitoffonmykids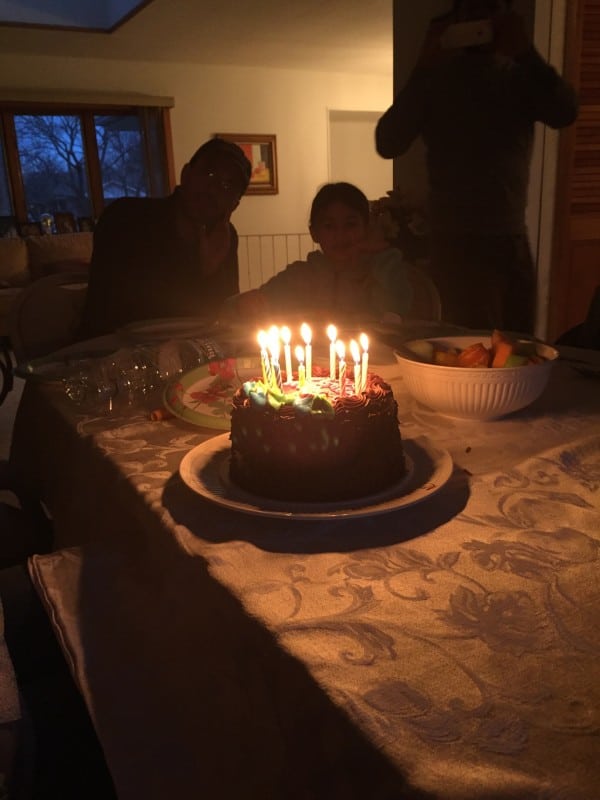 Cake for the rest of us at home (I had berries and green & black chocolate because #digestion1st) and yes my parents still take pictures of their grown-ass children blowing out birthday candles.
My sister and I finished the night off going spring clothes shopping in her old closet followed by astrological chart readings for each family member.  Or at least 3 of us.  It gets confusing.  I'm Scorpio sun, Aquarius moon and Leo ascending.  Are we fun or what?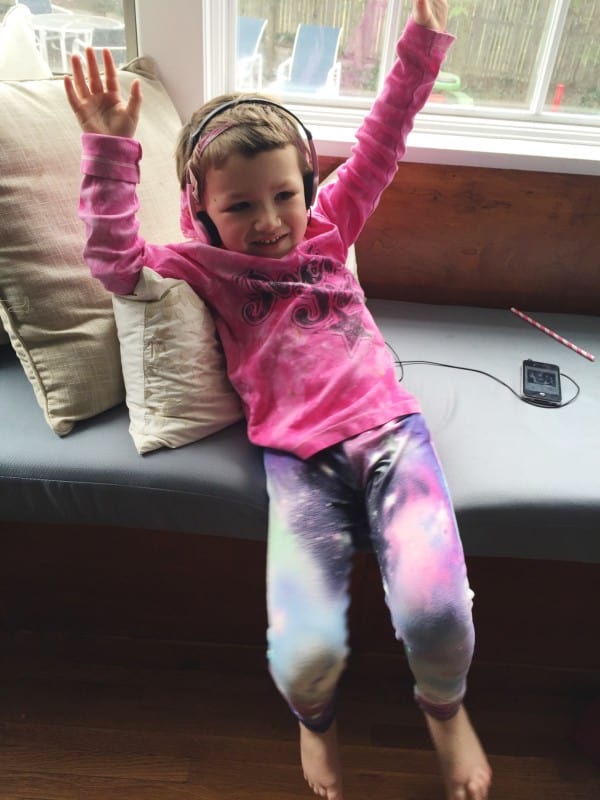 Sunday was spent baking cookies (redoing pictures!) blogging, grocery shopping, and my kids fighting over the above pink headphones all day long.  Like fighting to the point where blood was likely.  Silly kids.  Not sure what the allure of the headphones are since we have enough iPhone headsets for everyone.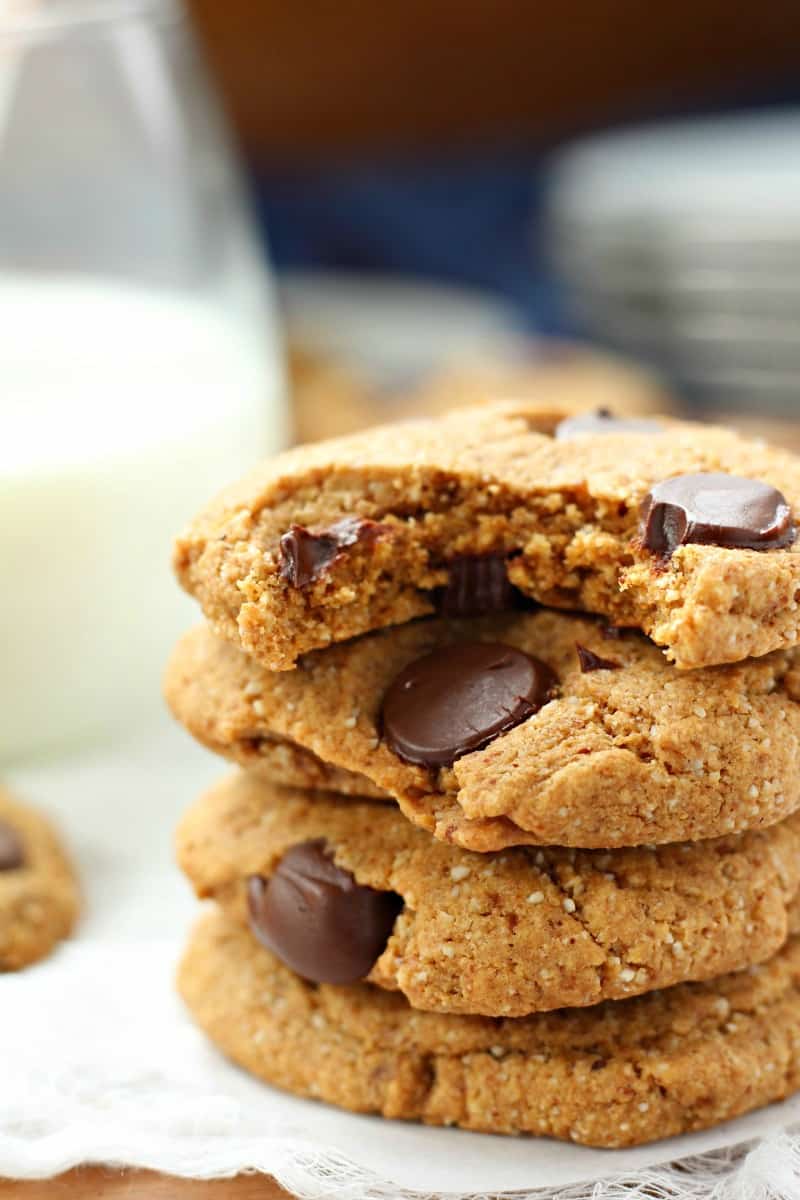 P.S. The cookies came out awesome and just as in my original title, they are the ultimate Paleo chocolate chip cookies.  Plus so easy.  Seriously, try them!
What was the best part of your weekend?
Do you have a favorite cookie recipe?
Favorite cake/treat on your birthday?