Another week down – too many more to go!  I was feeling dragged down this week even more so than last.  Drew had a mild stomach bug (diarrhea and no other symptoms) that I didn't even realize was a bug until I seemed to catch it, and then Emily "confirmed" it.
This was the most relieved I've ever been in my life about having a bug, because when it was just him, my mind spiraled to food intolerances, allergies, digestive diseases, and I was driving myself completely insane.  In my defense, dealing with a 4 and 1/2 year old with diarrhea isn't easy to begin with.  Still, calm was not on the menu this week!
Luckily I'm back on earth am ready to take on the kids being home every single day this week.  With no plans.  Let's see how last week's training went!
Boston Marathon Training Week 3
Monday – 5 miles, easy.  This was the day I tracked my run and decided I was boycotting it.  I struggled to fit yoga in all week and today was no exception!  My girls were home but they weren't preventing me from doing it, since they were hosting their own retreat in the basement.
I wound up doing this 23 minute morning flow and was hoping to get a longer practice in the next day.
Tuesday – 5 miles, easy, this time on a different route.  Nothing exciting about this run – I really don't remember it at all!  Later on, I managed to get in this 28 minute Yoga HIIT, which was the first time I did a "cardio focused" yoga.  Mainly, I was curious and had the 28 minutes!  It definitely got my heart pumping, which I didn't really need at that point and probably won't do it again after running in the morning.   A nice quick option to squeeze in cardio + yoga for the day though!
Wednesday – My motivation to run in the morning seems to start waning after just two days, because it was a mental battle to get out Wednesday and Thursday.  I ran the same route as Tuesday and it was fine once I was half way through, just SO hard to get out of bed by 5:30, then harder to get myself out the door.
Since I'd done the HIIT yoga the day before, I was craving stretching-only and "Yoga to Slow Down" sounded pretty much perfect.  I added on a few of my own stretches at the end and felt good afterwards, although rushed since (oops!) I was nearly late to pick up Drew!  So much for slowing down.
Thursday – 5-ish miles (a bit under?) on a hilly route.  Another tough morning to get out, especially since I wanted planned to run up a big hill.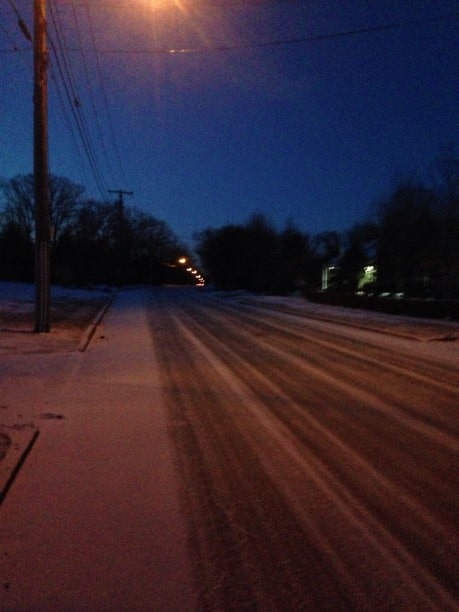 I walked (or ran) out the door surprised to see snow – it seems like every night we're getting a bit of a snow covering, but if you don't go out before 8am you don't even see it!  I took a picture for proof 🙂
No yoga but lots of stretching late in the evening, which I crave after a day without yoga.
Friday – Quick morning hatha yoga and rest, to gear up for a long, cold run Saturday morning!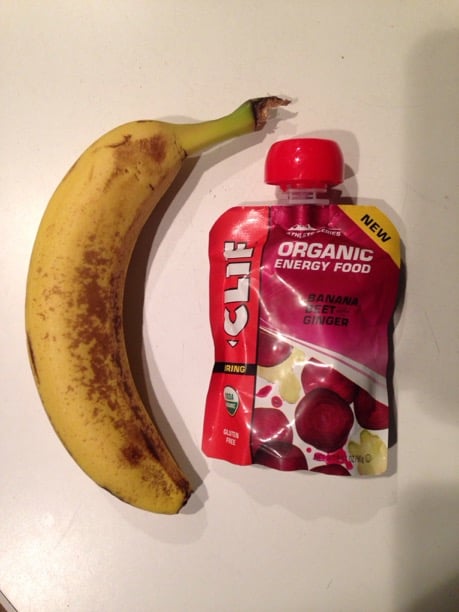 Saturday – 15 miles for my long run today – and the first time I did a long run without a watch or tracking app.  I know every mile and half mile marker of the route so it actually didn't make much of a difference mentally – oh well!  I can definitely tell you it was a slower one for me, though I have no idea just how slow.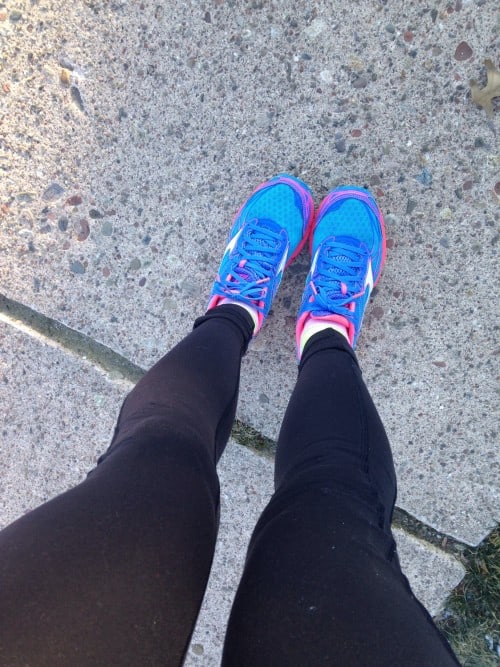 This run was cold and windy (teens but felt like single digits), plus it was my first long run wearing new shoes that I'd been wearing for short runs this week.  I wound up with achy hips around mile 12 which isn't terribly unusual, but I have a feeling the lighter shoes might be a culprit.
I didn't have to rush anywhere afterwards, and wound up on my yoga mat again for post-run stretching.
Sunday – I had big plans for yoga this morning but waking up to frozen pipes upstairs put an end to those plans!  The heat had also shut off in the middle of the night and it was about 50 degrees inside and below zero outside.  This turned into a total rest day, which I really needed anyway I think.
Weekend – Mostly Pictures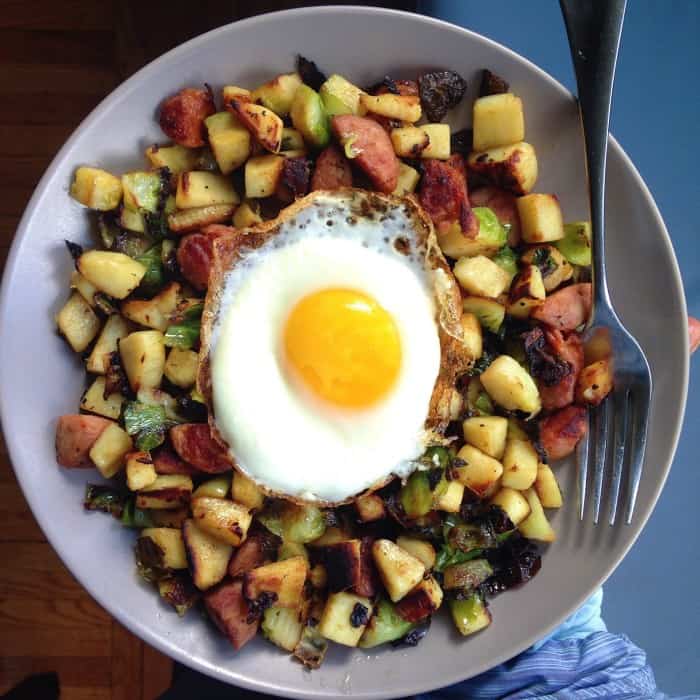 Post – run Saturday breakfast was white sweet potatoes, spicy sausage, and brussels sprouts cooked in coconut oil and topped with a fried egg.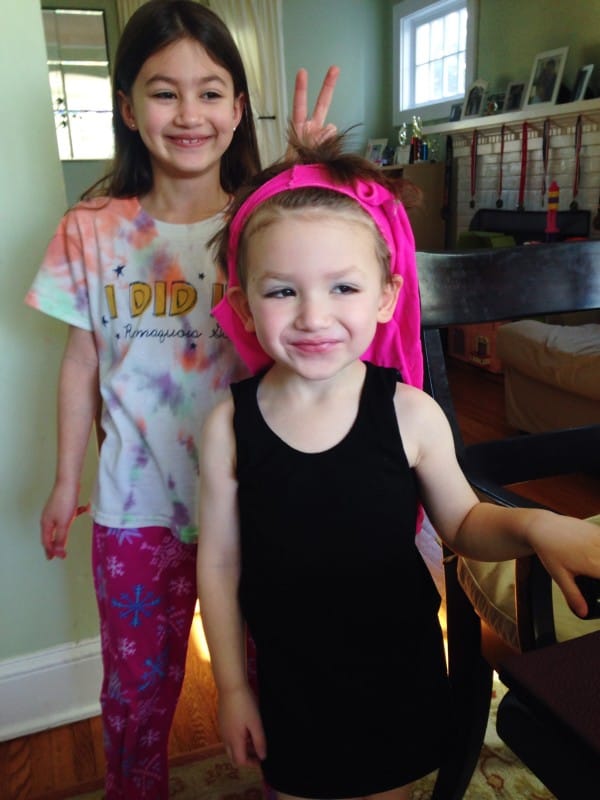 When it's your sister's birthday, you let her dress you up and do your makeup!  Actually, he asked her to do this and they continued playing dress-up for most of the day.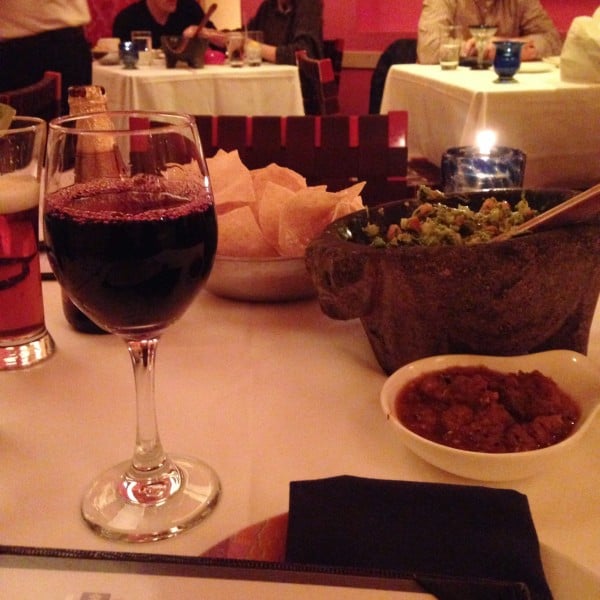 Saturday night date night that just happened to coincide with Valentines Day eve.  We'd been trying to go out for weeks (maybe months?) and it finally happened with perfect timing.  Using a Rosa Mexicana gift card made it extra-perfect.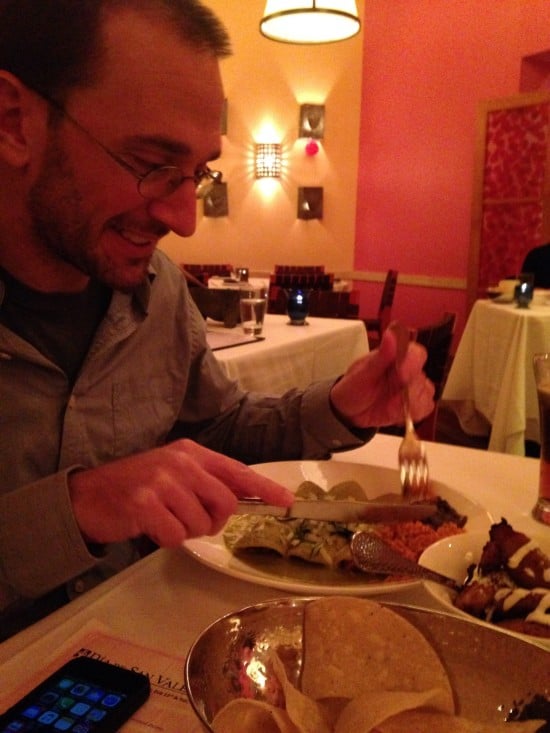 Always lots of chips and guac, and there are even some fried plantains in the background topped with cheese.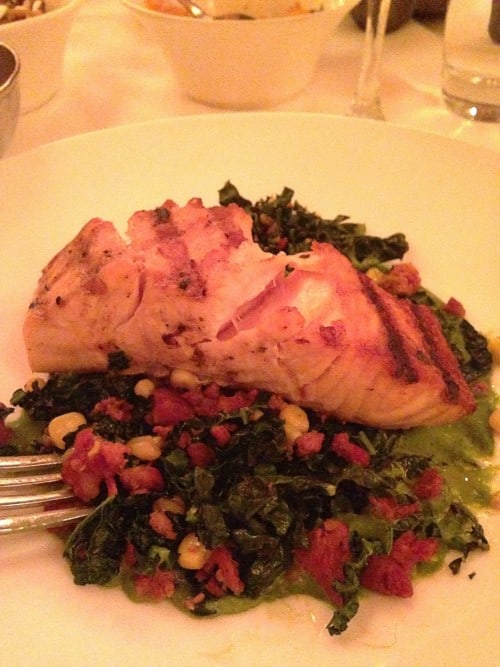 I always eat the same thing here, because it's crispy salmon with chorizo and kale plus a perfectly spicy/flavorful sauce.  There's some corn in there too.  I couldn't pick a more perfect dinner combo and I can't resist!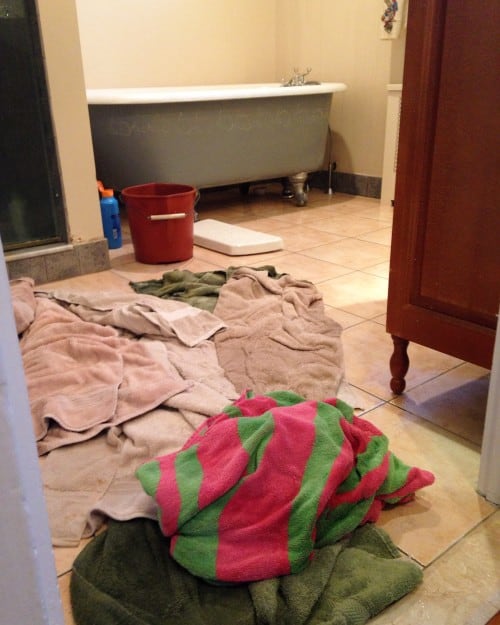 Waking up to frozen pipes Sunday morning was definitely a buzzkill from the night before.  We turned all the faucets on to prevent blockage/bursting if the water came back on.  The bathroom wound up borderline flooding after Adam thawed the pipes with a blow dryer and had left the bathtub water on "sprayer" and we didn't realize it for quite a while.  We also wound up with water spouting out from the backyard faucet/hose – cold weather doesn't agree with our house!
The bright side is that we wound up cleaning our bathroom floor, plus an ice rink in the backyard, at least until tomorrow when it's going to be 50 and raining.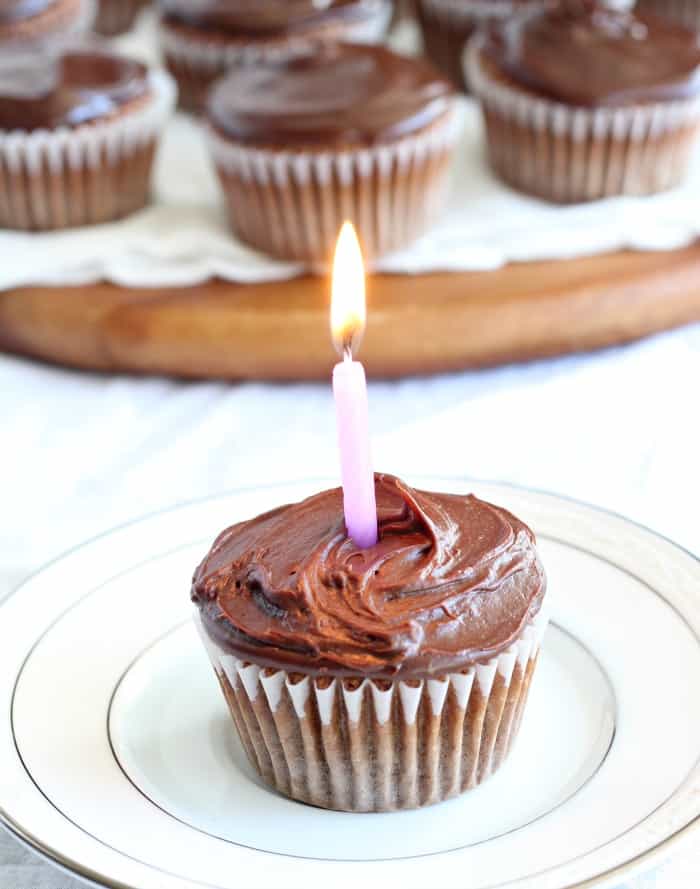 Sunday improved drastically after I nailed it with these vanilla cupcakes with chocolate ganache!  Emily actually approved of these for her birthday cupcakes after all.  I did not force her!  Birthdays call for options…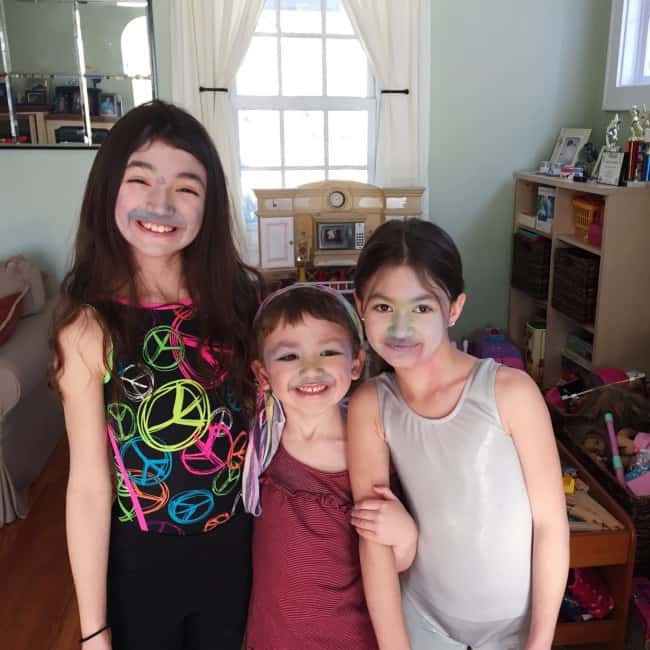 …and zombie makeup…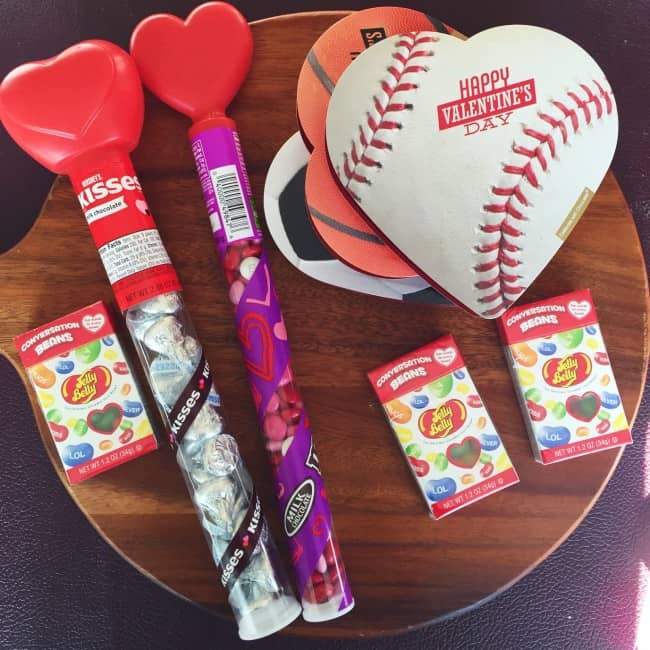 …and Valentines Day calls for chocolate!
Did you have the obscene cold weather this weekend?
How is your motivation to exercise right now?
What did you do to celebrate Valentines Day?