Is everyone ready to tackle another week?  I'm not quite there yet as I write this (still Sunday) but I have another 18 hours to prepare (that's an estimate, didn't do the math.)
My kids are off from school for the Chinese New Year on Monday, which I'm looking at as relief from getting lunches prepared before the Super Bowl.  Hopefully that went well.  But who am I kidding, you guys know how I feel about football.  I'm assuming I'm feeling completely normal post-game.  Well, I guess depending on how many glasses of wine I was talked in to consuming.
Let's get right into my week of training, followed by a weekend recap.
Boston Marathon Training Week 2
Monday – 5.25 miles easy (super early so Adam could run too!) followed by 22 minutes Well Rounded Flow with Tim Senesi.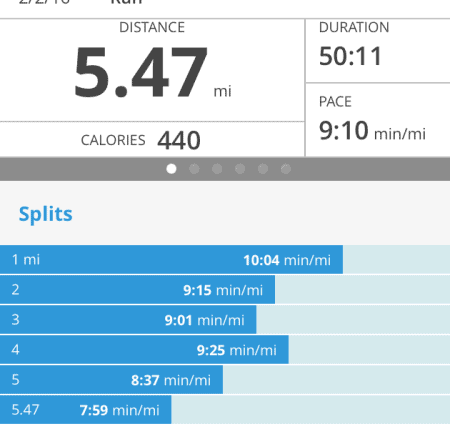 Tuesday – 5.45 miles easy, later on 24 minute Yoga Workout Lunge Flow.
Wednesday – MapMyRun decided to stop working after a mile, but I think I ran almost exactly 5 miles, once again, easy pace.  No time for yoga today but did some stretching on my own.
Thursday – MapMyRun once again did not work (wound up using the Nike app for my long run.)  I think I ran just over 5 miles, on my typical hilly route that I'll run on once per week during marathon training. Later I did 16 minute Power Yoga Quickie followed by more stretching.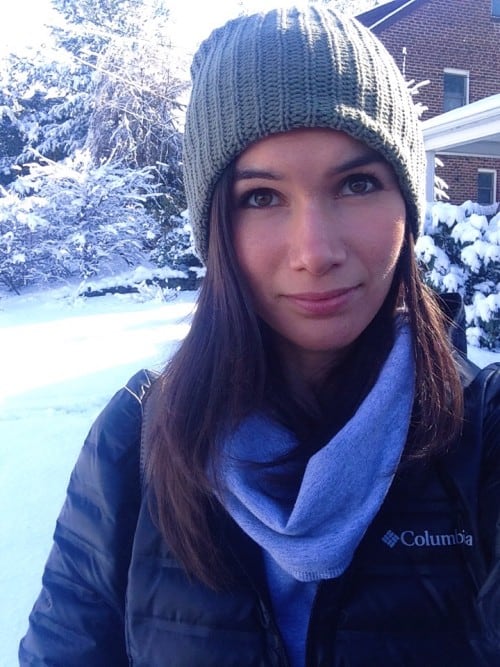 Friday – Total rest day, not sure I even stretched!  Unfortunately it wasn't a restful rest day (they never are lately) and I was on the go without a break the entire day.  We also had some unexpected snow, which made everything look pretty, however, I wasn't thrilled to have to deal with more snow and ice on my long run right after everything had mostly melted.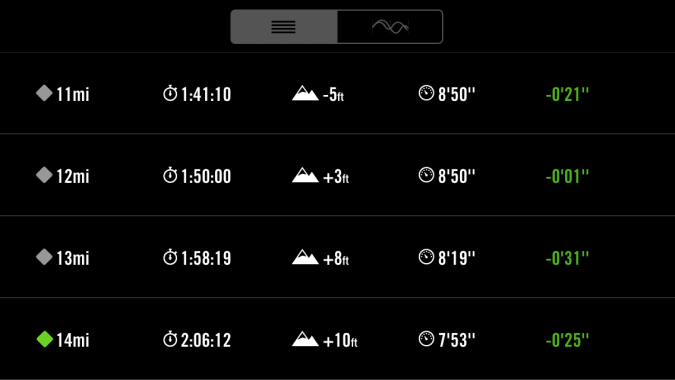 Saturday – Long run day!  I was dreading this, honestly, even though I knew it would be fine.  The snow and ice turned out not to be too much of a problem – slippery spots but nothing I couldn't handle.
I completed 14 miles a bit faster than last week which was motivating (9:01 avg) and sped up at the end once again, except I wound up with the same post-run headache that lasted all day.
The run was cold again – about 20 degrees – but I'm not convinced that's the only thing making my head hurt!  Sleep was horrible the night before due to our pipes banging and making a ton of noise, and I started and finished the run mentally and physically tired.
Sunday – Rest day with this short morning yoga flow pre-breakfast.
Weekend Things!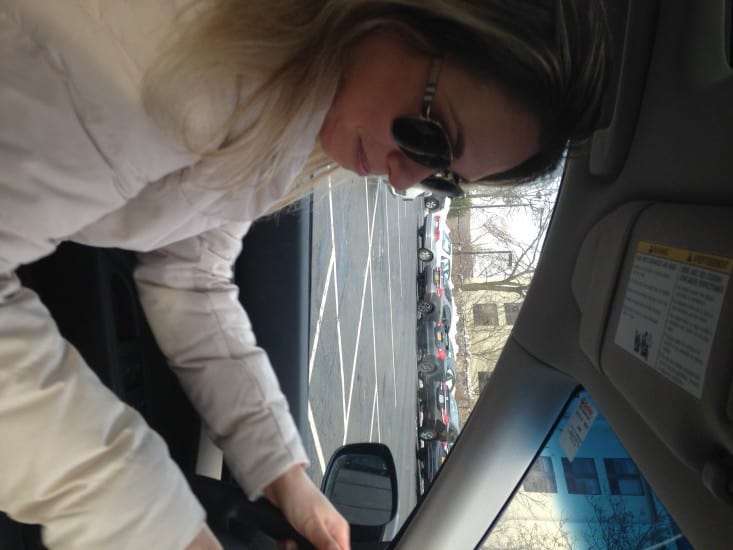 Late Saturday morning we headed out to Long Island to hang with my parents for Adam's birthday.  First, though, I finally got to meet up with Meredith for lunch!  This is the only picture I have for proof 🙂 We attempted a mirror selfie that failed, and felt way too weird asking anyone at the diner to take our picture for us.  Maybe it's where we live, but this is just not something normal to do at a NY diner.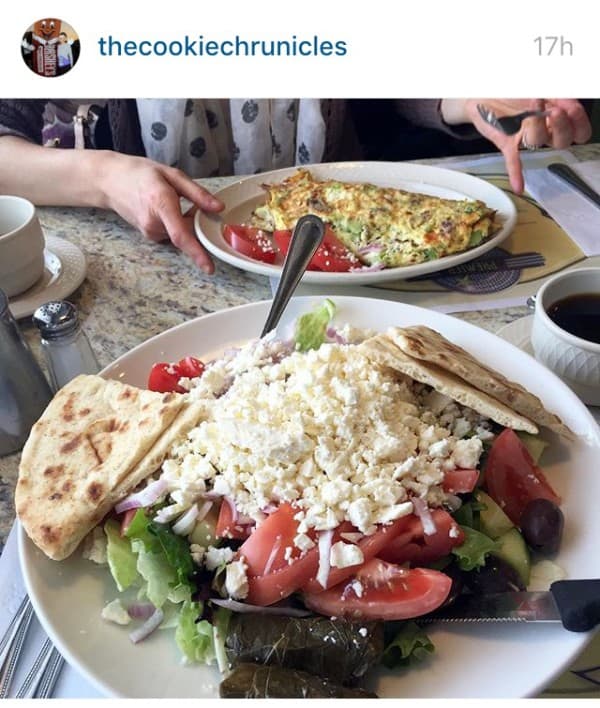 I also failed to get a non-blurry picture of my omelette, so Meredith's picture of her salad with my omelette in the background had to be taken from her Instagram.  It was a 3 egg omelette with bacon, broccoli and feta.  I usually have to have cheese when I go out to eat and feta is one of my favorites.  After a nice long lunch with lots of overdue conversation, Meredith drove me back to my parents' house where I spent the rest of the day.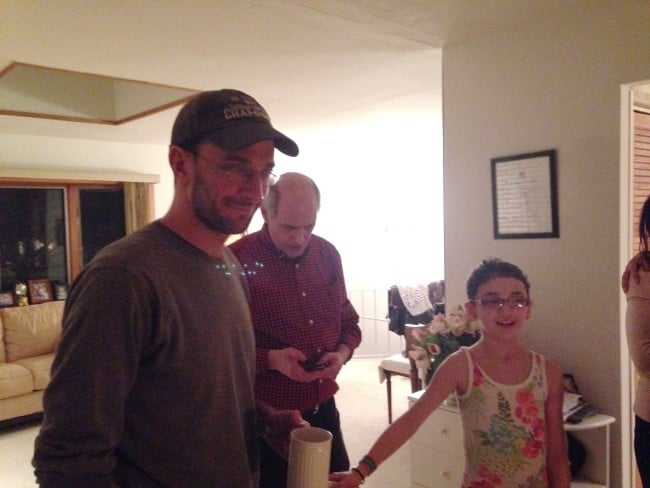 After going out to dinner (2 meals out for me in one day might be a record) we did the whole cake and singing celebration that we do whenever anyone has a birthday.  I think it's funny that my dad is on his phone while singing happy birthday, let's just say he was trying to take a picture 🙂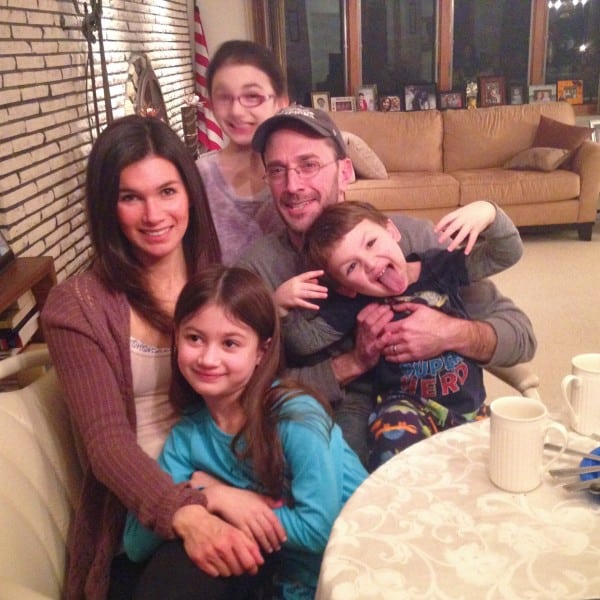 Yes, the picture is blurry and none of us look good, but it's the only one we have of all of us for at least 6 months, so I'm posting it.  We got back around 9:30 Saturday night, and, despite that annoying headache I had all day, it was a great time.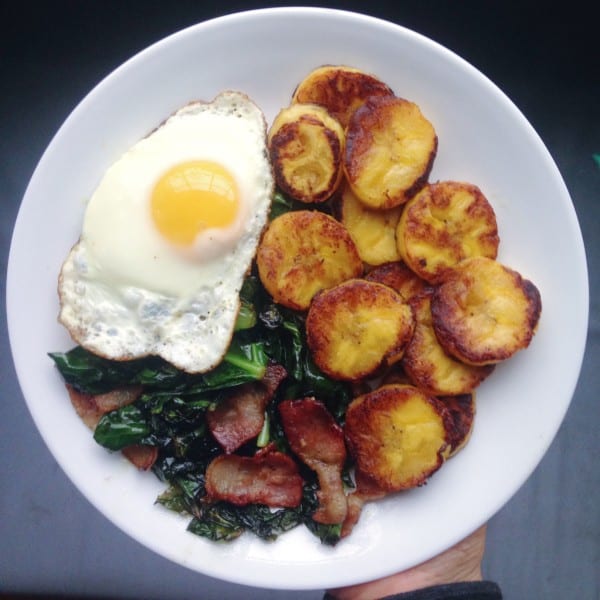 Luckily I woke up completely fine Sunday morning and got started by using up some of those extra plantains I couldn't resist the other day.  Also cooked bacon with collards and an egg.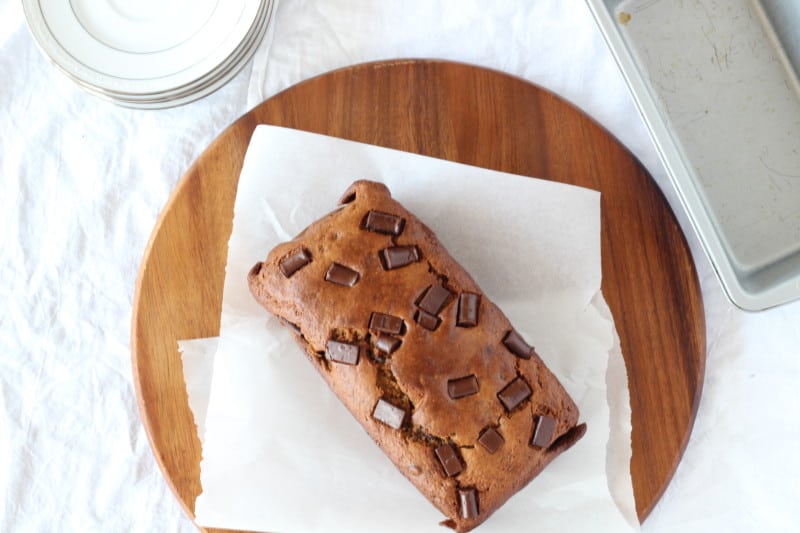 Right after breakfast I got started with this chunky chocolate almond butter banana bread loaf that turned out awesome!  I'm so excited to share it now!  I'm planning to save it for Friday, but I might also be impulsive and go with tomorrow – we'll see.
And that brings me to now – when I still need to shower, hit the grocery store and then get ready to head over to a friend's house for a Super Bowl party.
Every year we go and leave the literal second that halftime begins, so we can get home at a reasonable time for the kids and Adam doesn't have to miss any part of the game.  It's always intense, not for me obviously, actually it's entertaining for me to watch Adam run out the door to get home in time.
How did you spend the Super Bowl?  
What are your workout goals this week?
Best meal of the weekend?