What does blogger + blogger + shopping mall =?  I guess it depends on the bloggers involved and the mall.  I am picky about my malls after all.
Anyway, as you guys saw on Instagram and in my post yesterday, Meredith and I met up at Roosevelt Field mall on Long Island this past Saturday for lots of chatting, shopping, and good food!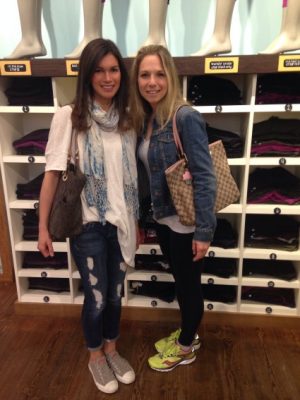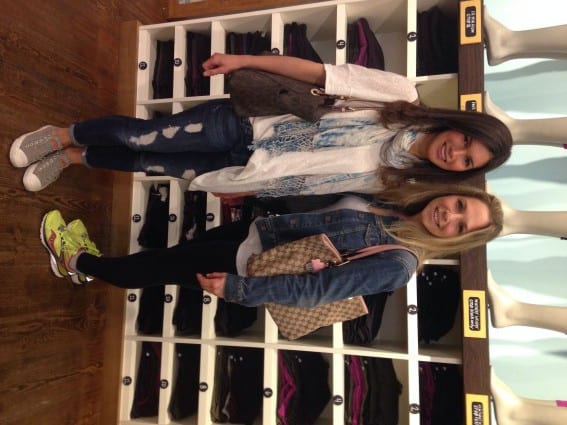 This post is actually going to be more focused on the food, since I've been going on and on about Lululemon since last Thursday and enough is enough already.  I grew up on Long Island and was going to Roosevelt Field my whole life up until we moved to New Jersey almost six years ago now, so I had tons of flashback memories while walking around the mall, from teen years through new mommy times!  It's funny how you forget SO much but then everything starts coming back so fast, Celine Dion style 🙂
The biggest difference I noticed since last shopping there is the awesome new dining district!  Luckily Meredith lives close to Roosevelt Field and knew the perfect place for us to eat.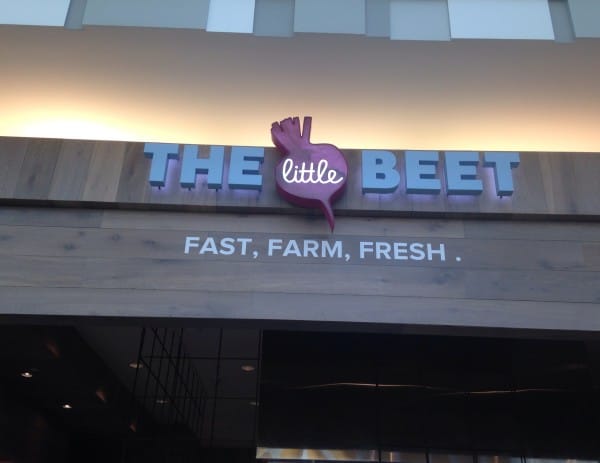 I am a huge beet fan and any eatery with "beet" in the title has my vote, but it actually gets way better when you look at the menu and then see the food.
The Little Beet is an eatery in NYC with two locations, including one full service restaurant, that now has a location in the new dining district at Roosevelt Field.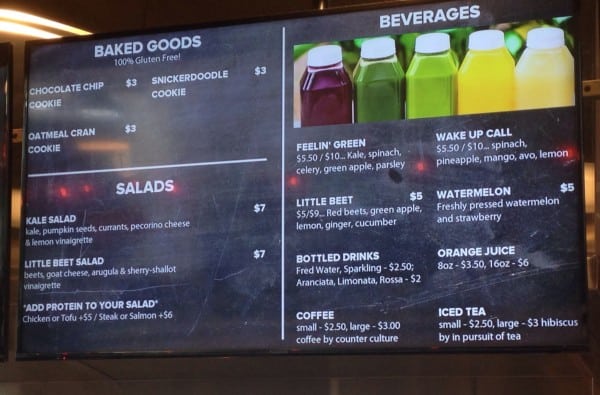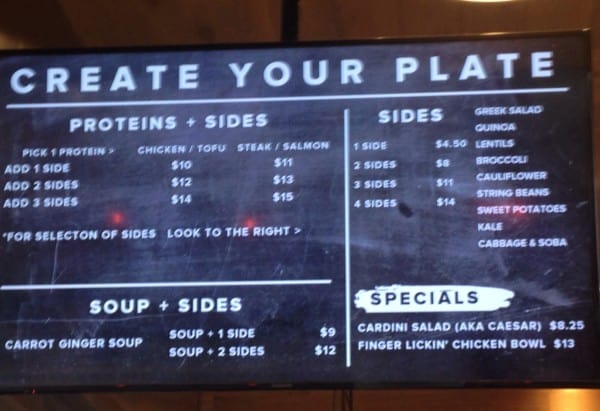 Meredith eats vegetarian and I eat paleo but this place had something for everyone, no matter what type of diet you follow.  There were a variety of veggies, steak, salmon, chicken or tofu, and so much more.
One very cool feature is that the ENTIRE menu is gluten free!  They also offer allergen and nutrition info including all major allergens and nutrient breakdown.
Beets and goat cheese are a combo I can't ever turn down if it's on a menu!  Seriously, I will build the rest of my meal off of beets and goat cheese if it's offered.  I find that goat cheese is easily digestible for me and one of my favorite "treats" when out to eat.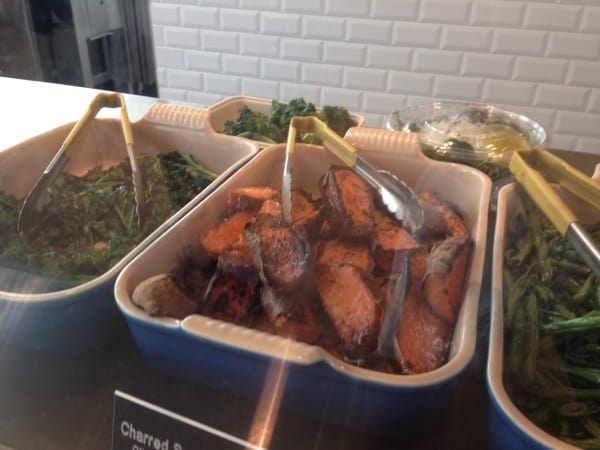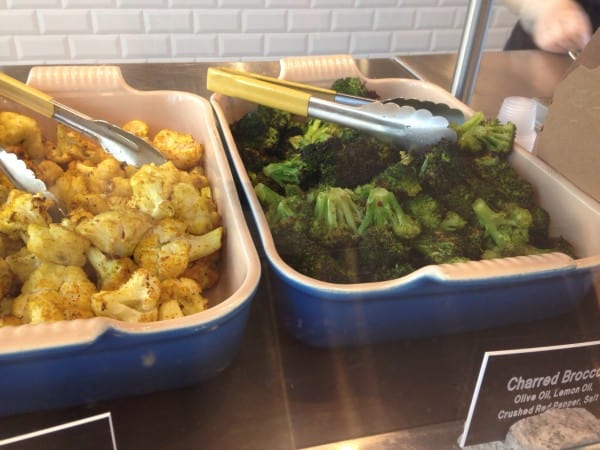 I was pretty blown away by the selection they offered considering we were at the food court of a mall.  Or "dining district" but still, they had charred kale, sweet potatoes, cauliflower, broccoli, string beans, even quinoa.   Seriously, at the food court!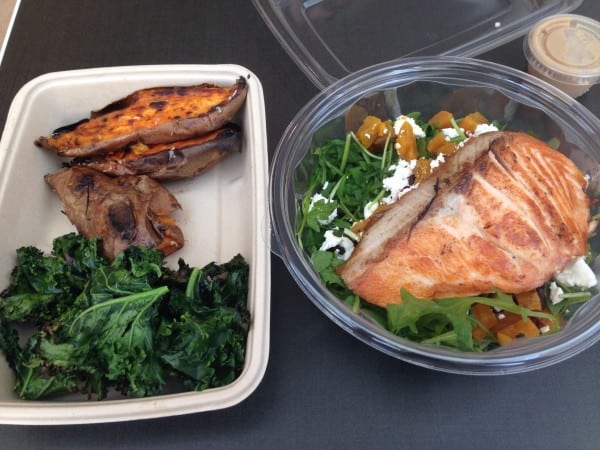 I went a little overboard mainly because I couldn't decide on what I wanted, and they had so many of my favorite things that I had to sample.  I ordered the beet and goat cheese salad with salmon, and then a charred sweet potato and kale on the side.  The kale was spicy and crispy, really it was perfect, I'm going to try to spice mine up a little to replicate how they make theirs.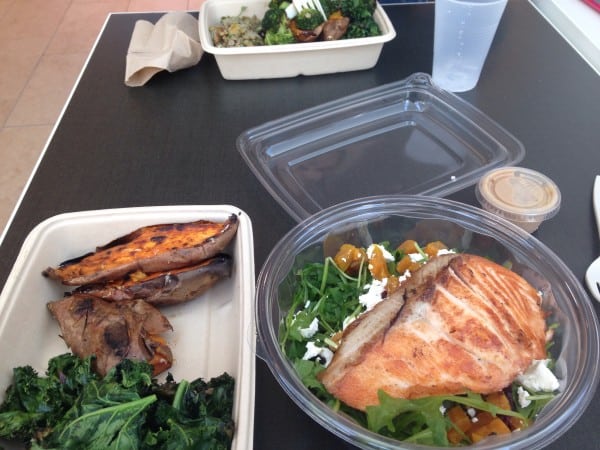 I was happy with the whole meal, I got my beets (golden and red) and I got salmon sweet potatoes and kale.  Is there anything else I even eat?  I guess if they'd had plantains I'd start suspecting The Little Beet owner had implanted a chip in my brain.  Why they'd want to do that, I have no idea, but anyway the meal was awesome and very much up my alley.  You can kind of see Meredith's food too in the above photo.  I guess taking pictures of another blogger's food is where the line needs to be drawn.  She loved her meal too though and you can read all about it in her post 🙂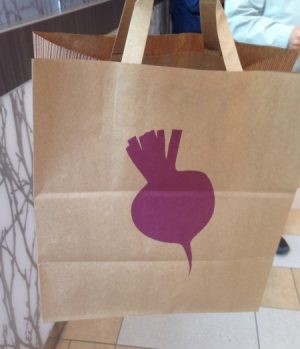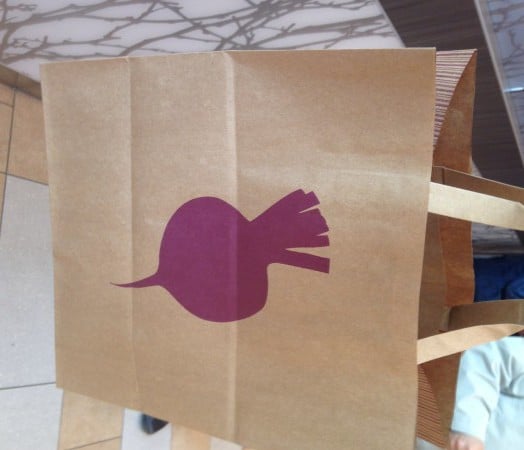 I took my sweet potato and a little of the kale to go in this cute little bag and did in fact eat it in the car on my way back to New Jersey later in the day.  Charred sweet potato + kale > larabar as an afternoon snack in my opinion.  Are you noticing a second grade math trend in my post today too?
Overall the day was so much fun and it made me realize how special the relationships are that we develop with our fellow bloggers!  How cool is it to meet someone for the first time and hang out, when you already know them so well and have so much to say?
I'm linking up with Sara today for Tried it Tuesday!  Couldn't have had a better time trying out The Little Beet on Saturday, and walking (very very slow) circles in the mall with Meredith.  Seriously, I think we were in everyone's way with how slow we were moving, but, there was a lot to catch up on and walking and talking at the same time is just not easy.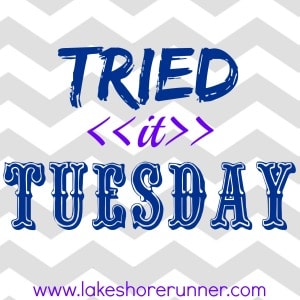 What was the best "fast food" meal you've had?
When was your last blogger meetup?