I hate and I love changing my training plans.  I used to have a terrible habit of writing myself multiple training plans based on how I was feeling that day.  Part of me will always be a 15 year old getting caught up in how I feel RIGHT NOW and SWEAR it will never change.  Life is about balance though right?  That means a bad run is followed by a good run, and our feelings tend to ride themselves out and then change in unpredictable ways.
As much as I can get caught up in the NOW I also like to have a plan at least outlined to make me feel like everything's under control.  When I created and posted my marathon training plan I felt wholeheartedly committed to it and confident in it.  Of course I knew myself and I predicted that halfway through I wouldn't likely be feeling so confident.  Well here I am and I was right.  I'm not feeling confident at all.  The reasons are vague: my bunion is randomly hurting but nothing significant, I had a bad race on Sunday mainly due to circumstances, and it suddenly hit me that I'm posting all my training and results on my blog/social media and it's making me feel self-conscious.  Feeling vulnerable to people's potential judgments of me is really exposing the pressure I'm putting on myself to reach a time goal for this marathon.
Getting up in the mornings to train has been tough for me, and this is pretty unusual.  I did hit a point like this while training for Boston, but taking out a spin class was all I needed to do to feel motivated and back on track.  A little more rest.
The truth is, I think this time around it's blogging that's the big elephant in the middle of the room.  As much as it's great to write every day I'm beginning to realize 6 posts a week is a lot, plus the time spent on social media and commenting easily adds up too.  I am 500% committed to this blog right now though, to be honest even more than I am to running, which I think explains some of my lack of motivation with training.  I have been struggling with being honest with myself about how much I want this blog to "succeed" and the whole thing reminds me of how I felt about running two years ago.  When my passion is directed at something, it becomes all consuming, and right now my blog has my passion.  I am just coming up on 6 months since the "birth" of my blog and my daily life is unrecognizable to what it was pre-blog.  I'm sure I have just about zero perspective on all of it right now, but what I do know is that I am not slowing down anytime soon.   I believe in life you should take momentum and run with it, literally and figuratively.  So the blog will for now remain my main focus.
But oh yeah all that marathon training.  I already mentioned that I'm changing up this week due to a weekend away, but looking ahead, I see I had some speed work planned that will most likely be shifted to longer marathon paced runs.  I don't have the guts for formal speed work right now and I've noticed that running too fast too often leads to random aches and pains of overuse.  Easy running = less chance of injuring myself, and honestly I'm not sure how I would handle an injury right now.  I'm playing it safe with my training since I really want to go into the marathon feeling good, or, at least not injured.
Here's the run-through of the past week:
Sat 9/20 – Rest (head cold since Friday)
Sun 9/21- Half marathon 1:46:54 80 pushups, 2 min plank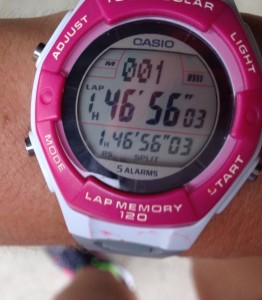 Mon 9/22- Rest
Tues 9/23- 7 miles easy, 2:45 plank
Wed 9/24- 8 miles hilly route, 2:45 plank + 60 pushups
Thurs 9/25 – 5 miles easy, 2 min plank + 80 pushups
Fri 9/26 – 14 miles, last 4 @ 7:45 pace (this was impromptu because I felt great!) 2 min plank + 80 pushups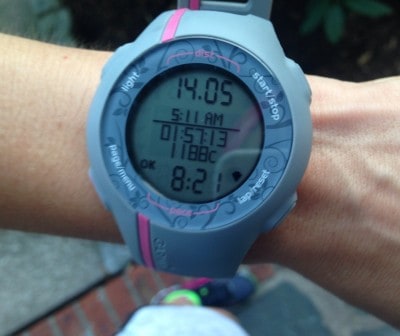 Sat- 9/27- Rest.  Weekend trip with friends
Sun – Planning for 4-5 easy miles
I've been averaging 45ish miles for the past few weeks and my training plan will peak in the low 50's.  This week (starting monday) will definitely be a "down" week in comparison which seems to be just what I need.  Sustaining 45-50 + is on the higher side for me so if anything I'll decrease mileage while keeping the long runs the same going forward depending on how I'm feeling.
Enough about running and blogging stress and time pressure.  Now it's time for me to enjoy my weekend.  You do the same!
Do you change your training plans or stick closely to what's written come hell or high water?  Any fun weekend plans? Anyone else feel like a blogging monster sometimes?