Making ourselves feel and look good inside out is not just about diet and exercise! Really taking care of ourselves involves a lot more than that – from quiet moments alone, to skin care, hair care, sleep, and of course taking good care of our teeth!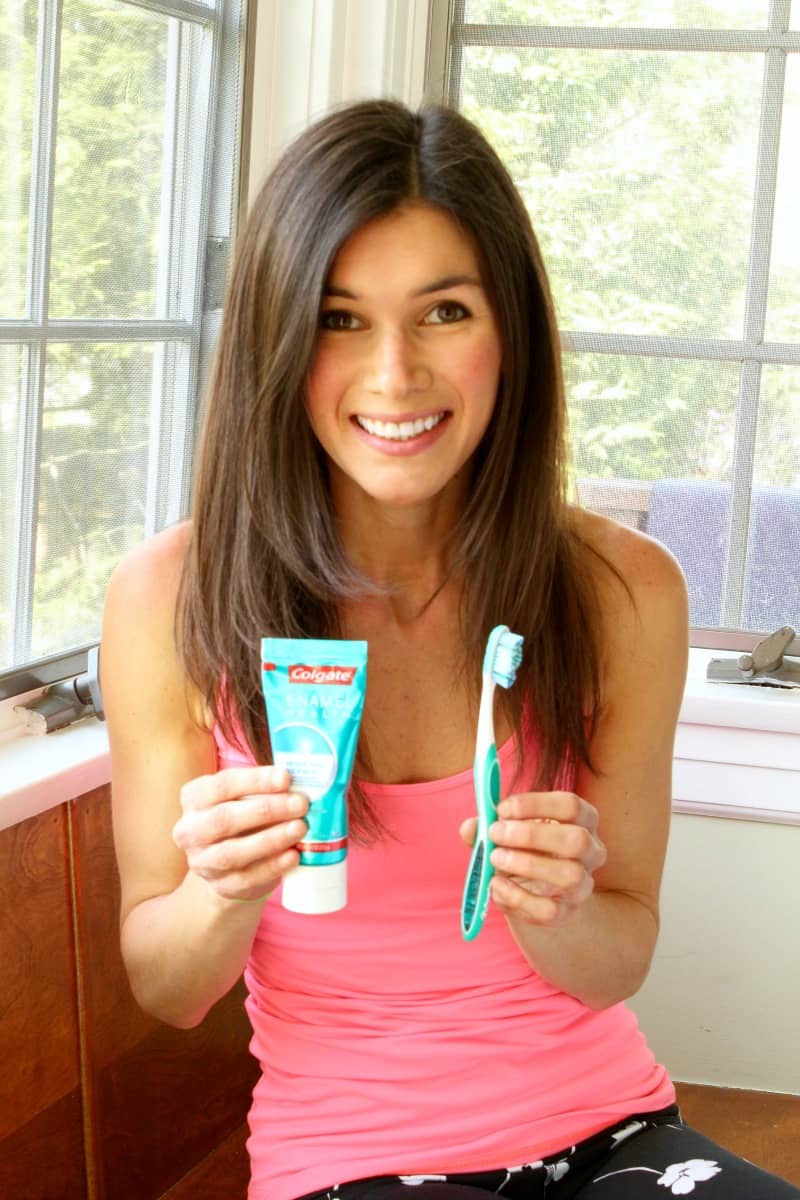 When it comes to long term health, there's no doubt that we just can't ignore these little things. To find our truest, healthiest, strongest selves, we need to strengthen our bodies and minds from the inside out. Now that I'm taking a bit of a break from running, and literally slowing down in all ways for awhile, I'm enjoying taking in these little moments during the day in my routine.
Yes, there are so many little things we do in our routines that we can focus on, and oral health is no exception! I know I'm not the only one who feels amazing when my teeth are clean and healthy – there is something awesome and invigorating about knowing you're taking care of all aspects of your health and smiling with confidence.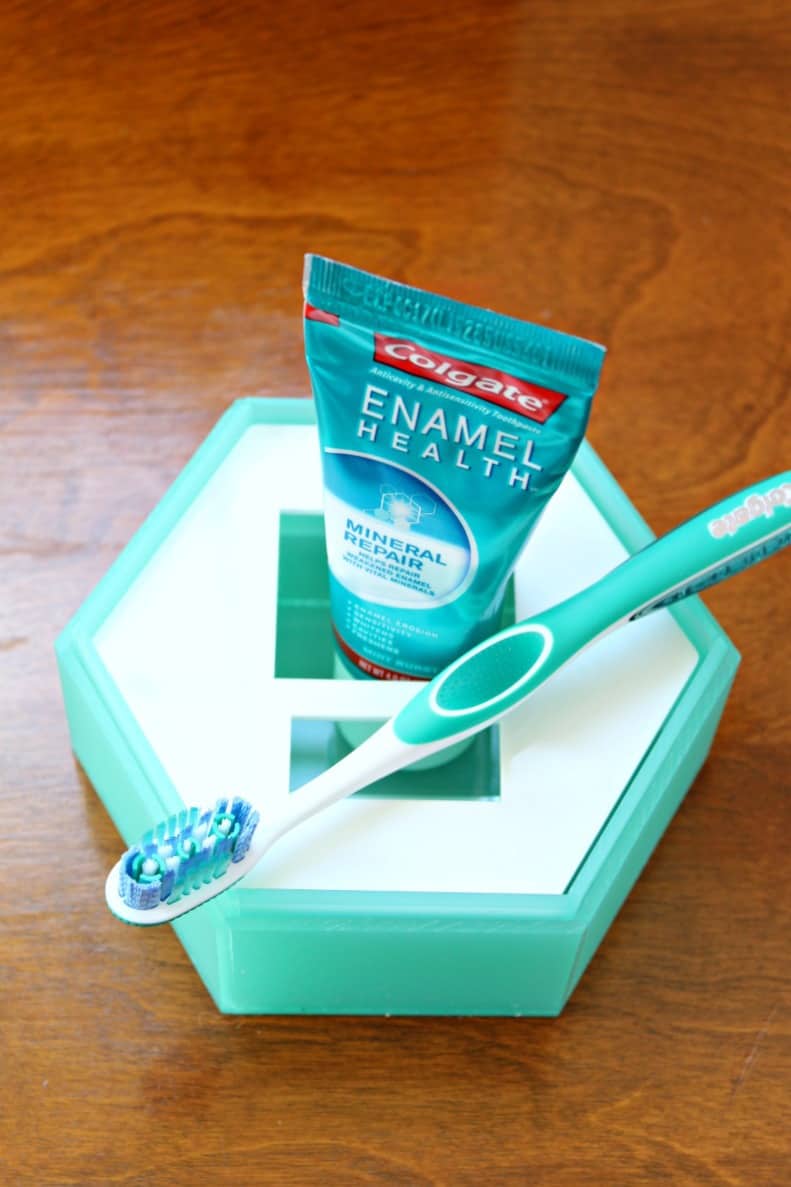 Strengthening and repairing your enamel from everyday wear and tear can be a small but important part of your daily routine that helps you feel your best all around. Colgate Enamel Health™ Mineral Repair™ Toothpaste can help you with this!
Just how we use moisturizers and conditioners to replenish our skin and hair, by brushing with new Colgate® Enamel Health™ Mineral Repair™ Toothpaste twice daily you can strengthen weakened enamel by replenishing it with vital minerals for stronger, healthy enamel. Colgate Enamel Health Mineral Repair helps absorb essential minerals, such as natural calcium, for stronger, healthy enamel. Healthy enamel is smooth and strong enamel so you can Smile with Strength!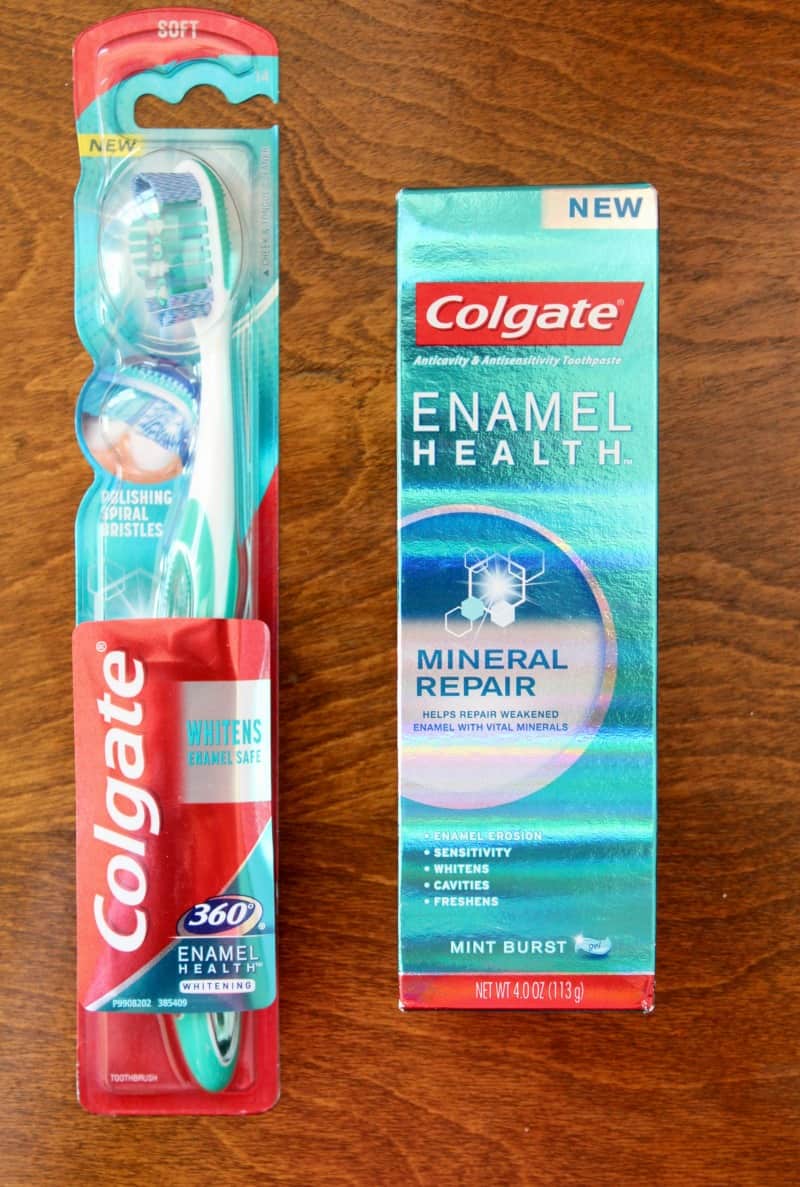 Colgate Enamel Health™ Mineral Repair™ Toothpaste also provides protection against sensitivity and cavities with continued use, plus helps freshen your breath! When I first tried out the toothpaste I loved the freshness of the Mint Burst flavor. It's definitely one little part of my daily routine I'd like to hang on to!