As I dropped Drew off for his whopping hour-long school day today, I literally ran out of the classroom to do errands.  Such errands included dropping off (late) school medical forms at the pediatrician, picking up other (late) forms I completely spaced on, and getting pictures printed at Walgreens of Emily's favorite foods so she can decorate her writing folder (this was an actual assignment.)
Even if the errands were all small, I felt extremely productive during this hour of freedom, and I questioned whether I was becoming more grown up and responsible as I drove back to the school, alone, in my car.  Alone.  Yes, I meant to say alone twice.  Because I was alone.  Okay enough.  I was just wondering what sparked this feeling of motivation and productivity.

Are you with me still?  It's the day I think out loud, so I forgive you if you're lost – so am I.  But back to the hour I wondered if I was turning a corner and becoming more responsible.
For years it seems, I felt lazy when it came to little tasks, chores, and errands.  Going to the post office, school forms, thank you notes, going to the ATM, walking to a store from a far-away parking spot – these things felt like projects and it made me question if I was lazy.  As it turns out, I don't think I was lazy – I think I was the primary caregiver for three babies.  No, actually I know I was, and I have the pictures to prove it.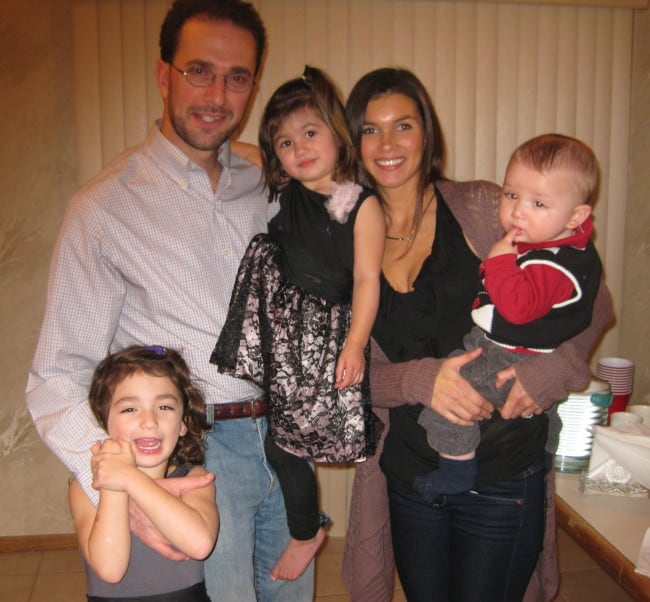 I completely lost touch with how draining this role can be.   I mean, see how tired Adam looks here after 4 years of witnessing it all?  Just kidding.  He totally won the Oscar for best supporting actor in this very real-life thriller, and I assure you I was a hell of a lot more tired than he looks.   Not sure what I just said, but maybe you get my point.
I honestly don't know how I got through the baby years having three kids so close together.  I guess the same way I train for and run marathons – one step at a time.
So, I came to the conclusion that no, I'm not more responsible now, I'm just moving back to what I used to be.  You know, a human being who does not have 3 other human beings hanging on them, literally. And crying.  Crying turns seconds into hours.  So, it just doesn't take the same amount of drive and determination to go to the post office nowadays as it did 4 years ago.
I'd actually forgotten how easy it is to run errands without strollers and baby seats, bribery, time outs, and having to explain to a well-meaning stranger (they're always well-meaning, aren't they) that, no, my small child is not licking the floor of the post office because he's hungry and I'm a terrible mother who doesn't feed him.  He's just in an oral phase and licks everything.  It's called child development, you can study it if you like, and, while you're at it, you can leave me alone and never talk to me again.
That was the G-rated version of my reaction, of course.
OMG well now that was a tangent.  
And all the things I had planned to talk about!  Like finally getting my new oven this morning.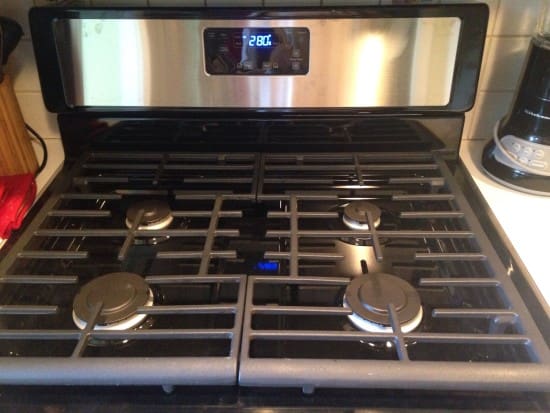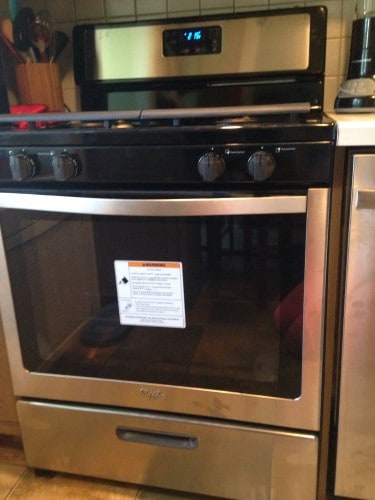 And now I'll finally stop being annoying.  At least in regards to kitchen appliance drama.  It's so boring, I'm boring myself with all this nonsense and now it's finally done and we can all recenter with the knowledge that I'll be roasting potatoes tonight, just because I can.  Roasted potatoes rock, and I've missed them.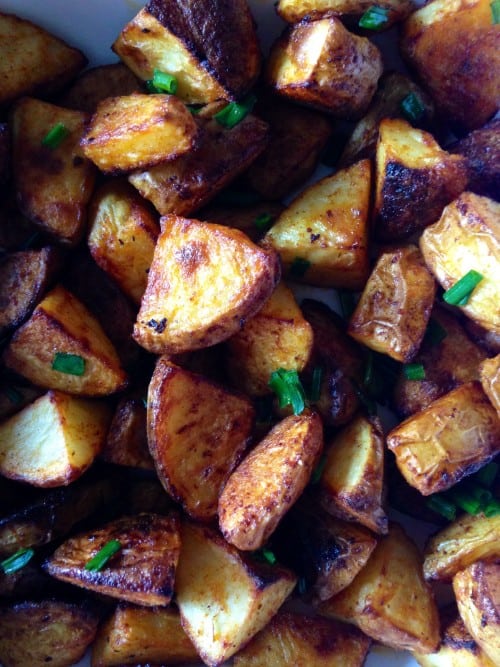 And once the temperature falls below 90 (kill me!) I'll break out the winter squash and roast some of that too.  I can do apples when it's still hot, but, I'm sadly not in a pumpkin mood when it's THIS hot outside. And I had big plans to make pumpkin fudge, but it's going to have to wait.  Apples before pumpkins is the proper order anyway, according to local "u-pick" schedules.
The final thing on my mind today is that I haven't raced since May, and I have an upcoming race a week from Sunday!  Can a person forget how to race?  Or is it like riding a bike?  I definitely feel out of "race mode" so it should be an interesting experience.  And, essential practice before the marathon.   Being nervous while waiting for a race to begin is a skill I think, and a skill I definitely want to brush up on before running maybe the most exciting marathon of my life!
The race I'm signed up for is the same half marathon I did last year – the Newport Liberty half in Jersey City. It was so hot that day and I'm really, really hoping it cools down so I don't have a repeat of last year.   Although since it's just part of my training and not a goal race, it's the effort that counts, not the time.
And now I'm off to do yoga with Drew.  Tomorrow he has a full day of school and I'll get back to some sort of a predictable schedule.  A predictable schedule really sounds like heaven to me this week.  I can't wait!
What's on your mind today?