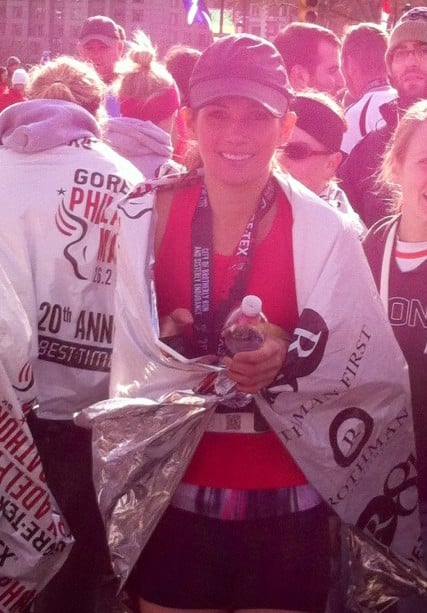 Running has been on my mind in a big way since last week.  What am I doing?  What are my goals?  And again, "what are my goals?" is the question that just keeps nagging at me, probably because whatever loose goals I'd had after finishing Philly in November have passed their expiration date.
I'm going into writing this not knowing my goals, hoping that I come out with a better sense of where I want to take my running from now through the end of this year.  I'm linking up with Amanda for Thinking Out Loud today to pull all these running related thoughts and feeling out of me and figure out what's important to me for this year.

Hesitating to Set Time Goals
I have a love/hate relationship with this.  The love part is that it all looks really simple on paper and you can set up a training plan that theoretically will get you to your desired time goal.  I did this leading up to my first marathon and BQ and it worked like a charm.  Well, it worked like a really rigid, stubborn, tunnel visioned charm at least.
Which brings me to the hate part I guess.  I don't want to put myself in the position where I'm anxious about reaching my goal and stubborn about sticking to my training at all costs.  It's not worth it to me to live that way for an arbitrary number, PR, or whatever.   It's supposed to be about enjoying the process too, right?  Finding that balance, for me, is hard when there are numbers swimming around in my head that I feel tied down to.
But I Need Time Goals
Realistically, I do need some sort of time goals in order to direct my training and motivate myself.  And, honestly, I would love to improve my times if it's possible.  The fact that my PRs happened without really knowing what I was doing, makes me think there is more potential there that I haven't yet unlocked.  The thing that WAS there though, was a lack of fear of hurting myself.  Mentally I was willing to do pretty much ANYTHING to reach my time goals, and I've since learned that while you can be fast for a while, often an injury is right around the corner.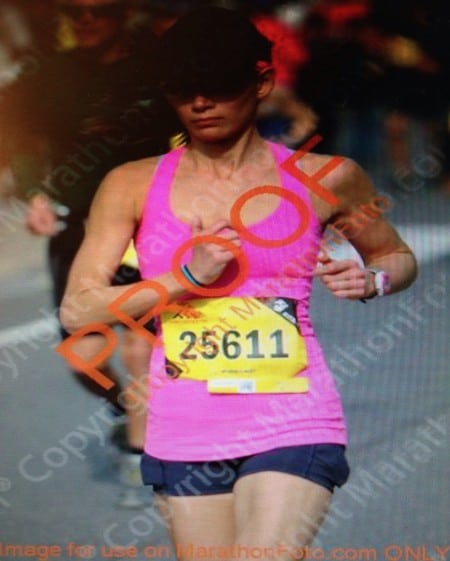 Okay, but again, I NEED time goals!
I'm feeling pretty strong physically right now and haven't had any pain or discomfort for months now (I had mild tendonitis in my left knee right after Philly.)  I know that my body is ready to train harder now, and, I think I know what I need to do.
In my heart I am a marathon runner, and marathons for me are always prioritized over short distance speed.  This is definitely reflected in my race results and whenever I've tried to go against it I haven't loved it.  I'm not all that interested in improving my 10k time (though of course I wouldn't complain if it happened!) but marathons are really my training focus.   And I happen to be in luck because I'm signed up to run what might be the most awesome marathon of my lifetime, NYC!  I cannot tell you how excited I am about this, and of course this excitement makes me nervous because I want it to be the incredible experience I imagine.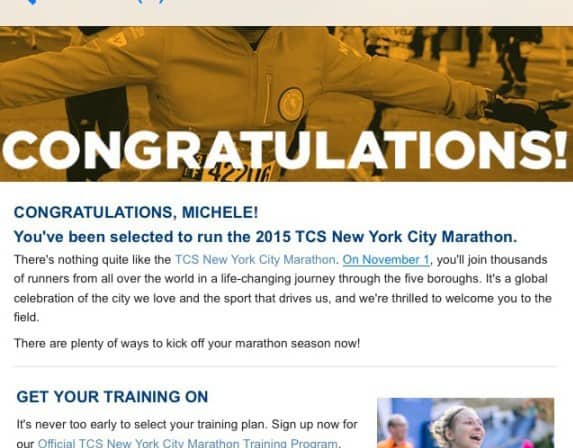 I kind of suck at getting excited, if this is a thing a person can suck at.  I really do, I tend to psych myself out and make it a bad thing!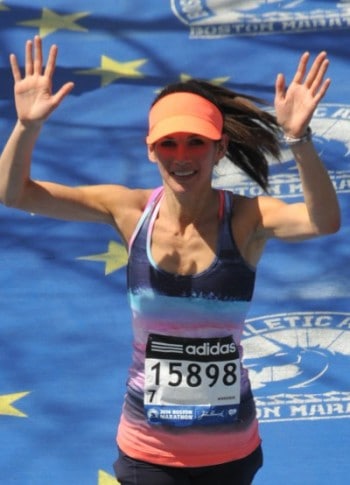 I think I know what I want
Since I missed my goal for Philly by just over 5 minutes, (goal was 3:25, time was 3:30) I'm going to set that same goal again for NYC, but with a caveat.   The caveat is that the goal time has to be secondary to my health.  Since I also plan to run Boston in 2016, coming out of NYC messed up just doesn't seem like a good idea.  I have to operate from the place that my total health comes before time, no matter what.  Sounds really simple but this is the toughest thing for me, and overtraining can sneak up on you when your brain heads straight for denial.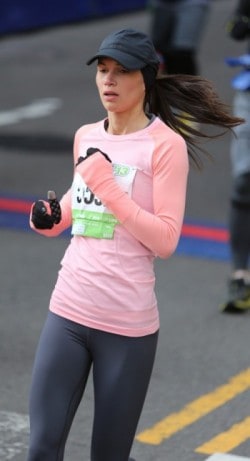 Other Goals
I just started to bring a weekly tempo run back into my training (as in twice) as I'm thinking about the 10k I'm running Mother's Day.   I certainly don't have enough time to build up speed at this point, but I think with a good pacing strategy I can break 46 minutes, maybe break 45:30, which would put me where I was last year at the same race. My PR is 44:42 from 2012, and I don't have a realistic hope of setting a new one right now, which is fine.
I plan to sign up for a half during my training for NYC, and want to break 1:40, although ultimately I would love a new PR, (break 1:38:52) and if conditions are right I do think it's possible.   Weather always comes into play with those Sept races, and I really struggle in races when the temperature is over 60.  As much as I complain about winter, racing in the cold suits me well!
Aside from time goals, I want to continue to work on training smarter and being more deliberate with my training plans, since with every training cycle I get a better idea of what does and does not work for me.   For example, I know that if I run over 50 miles per week for too many weeks in a row, I am most definitely going to hurt myself.  I also know that I need to build up my speed workouts slowly as I build mileage, because again, I will get injured!  Every training cycle is a big learning experience and I'm curious to know how it will all play out.
For now, I'm going to continue running about 35 miles per week, practicing yoga at home, and do one speed focused run per week.  I like tempos because they don't take much brain work, but I plan to mix it up with intervals at the track too.
How do you feel about time goals?
What are your short term running/fitness goals?