When I talk to my husband about needing to remind myself to take it easy, or about my confusion over whether to push myself or rest, his reponses usually fall into these three categories: 1. Uh, yeah, you should rest 2. You are not typical and 3. You run a lot even for a runner. I get caught up every time on numbers 2 and 3. Going to races and being part of a community of runners both online and local, it starts to feel like EVERYONE who runs, runs at least 40 miles a week, follows a "training plan", is trying to improve their running, runs 6 days a week, etc.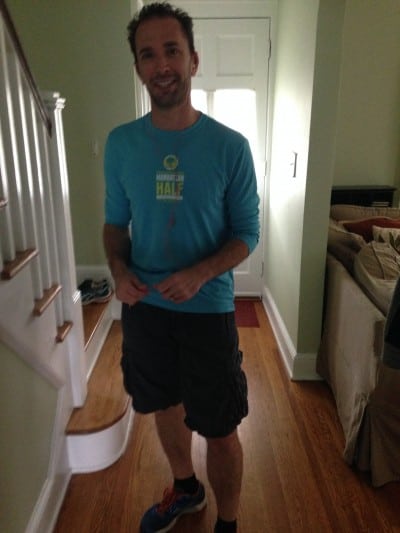 Although I tend to discount his opinions of me, saying "he doesn't get it" – whatever "it" is – of course I realize he has a point. He has run 3 marathons after all, so he must get something about running. It brings up an interesting point about those of us who are not elite runners, but sometimes think we should train AS IF we are, and we are caught in the middle. Maybe we're trying to BQ, run a marathon PR, train for an ultra, or just run bucket loads of miles but we're running with the fierce purpose to crush our limits and land in new, potentially awesome territory. And I truly believe in dreaming big and doing big things so this is tough for me to grasp, but I think it's difficult for me to look at my whole life – the kids, the house up-keep (ha!), the cooking, laundry, playdates, errands, carpooling, social life, blogging AND running altogether in its totality and see how it ALL takes a toll on me. Not just the running.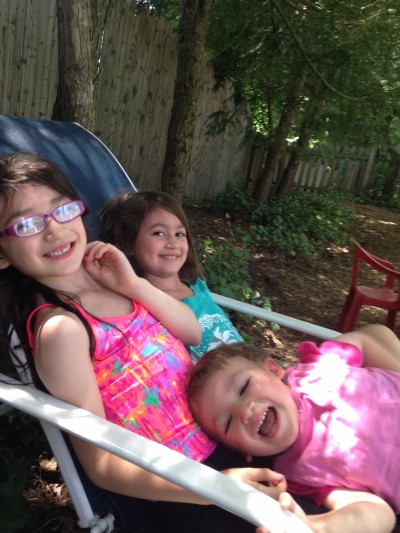 I'll say to myself, "gee, I wonder why 40 miles felt hard this week" and I won't remember to consider what's going on in all those other really important areas of my life that are stressing my mind and body. Yes, I have my nutrition in place, and it helps a lot. But good nutrition does not make you a superhero. I think a little corner of my brain thinks it should. I think a little part of me was hoping that it could. So when every logical thought is telling me "you need an easy week" that other part says "that won't make you stronger" and so still I struggle.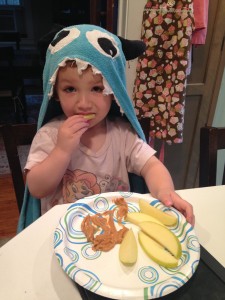 I've read so many great blog posts lately about resting and slowing down. Mike at Running Around the Bend wrote about Slowing Down. Lisa at Running Out of Wine wrote about resting up before training for a race. Janae at Hungry Runner Girl wrote about a break from running. Lindsay at Cotter Crunch posted about combatting chronic inflammation in endurance athletes. Clearly I'm not the only one around here who thinks about this stuff, and I'm really grateful to all the amazing bloggers putting these thoughts out there because seeing it again and again helps. And hey, in the long run you guys might just be saving me an injury!
So back to my "rest week." After being sick last week and being back to the point where I'm feeling good while running, I want to be extra careful. With Philly not until late November, I'm in the "pre-training" phase where there is no reason to be overstressed whatsoever. I've decided to do no speed work at all for this week and next, and just run easy with an extra rest day thrown in too. It'll work out well since we'll be away this weekend anyway. Like I've said in the past, I can get caught up on numbers – both mileage and pace – so I may leave my garmin at home for some of these runs, if not all. Haven't decided that one yet! I'm also desperately awaiting a pair of new shoes since I waited just a little too long to replace the ones I've been wearing since mid March. Even though nutrition can't make you a superhero, new shoes definitely can amiright?
And to my husband's points about running a lot and not being typical, well, they are both true. I have never been "typical" ever in my life so why start now? I don't really mean to, but I live the motto "go big or go home." When I'm digging something I close in on it like my cat on a balloon ribbon – there's no letting go until it's been thoroughly consumed, often at the expense of another little piece of my sanity. These things make me who I am and they make me happy. They are woven and wired into me and my approach to every endeavor. Understanding this about myself and learning about it more through running has helped me appreciate it in a way I never could. But like anything, I get that there has to be balance. I'm not a kid anymore and I'm not a superhero, and it's no joke that I need to take care of myself. Eating paleo has certainly helped with this, and adressing my stress levels – ESPECIALLY understanding the choices I'm making that increase stress – is essential for me if I want to be healthy. And staying healthy, at the end of the day, IS my number one goal.
Is it ever hard to cut yourself slack in your training? What are your thoughts on being "typical?"