I have a change of plans for today's Thinking Out Loud – because Wednesday morning I was thrown for a loop when the most boring yet traumatic event greeted me within 10 minutes of waking up.  Big plans to do anything but freak out were immediately cancelled.

Every morning, after I feed the cat and before I go to the bathroom, I ALWAYS turn on my computer.  The same old (8 years at least) Dell desktop that has been slowly dying for a while now while I pretend everything is fine.  Uh-oh, you know where this is going now, right?
So I'll quit the drama and just tell you that my sad old computer did not turn on Wednesday morning, even after I tried all my usual tricks (having usual tricks to turn on a computer is probably a bad sign, I know.)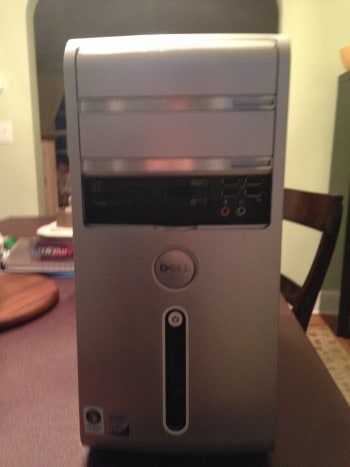 And because I apparently don't have the ability to regulate my emotions unless all-the-technology is in normal working order, by 6:30am on Wednesday morning I was having a raw-and-ugly total meltdown.  I was crying – literally sobbing hysterically – as if I were 16 and my first real boyfriend just dumped me.  It was horrible.  I knew I was being ridiculous and I just couldn't help myself!
When anything jarring (putting it mildly) like this happens, I go into fight or flight mode after the initial shock/meltdown.  My plan was to go to Best Buy where I could drop off my desktop to hopefully revive it, and BUY A FLIPPING LAPTOP.

I've been wanting to do this for a solid six months and kept putting it off, but now, the pressure was on and I was the typical ideal (desperate) customer at Best Buy demanding to be sold a good laptop that will not disappoint me or put me through technology heartbreak again (just like recipe heartbreak, but worse.)
Long story short, I bought a MacBook Pro (which I had to then pick up in another store 30 minutes away) and will pay for it over 12 months on my new Best Buy credit card.  Yay!  It's good to be an American.  Never mind the fact that my phone died in the far-away store and I got lost driving home.  It's all in the past.  I'm a new MacBook-owning-woman now.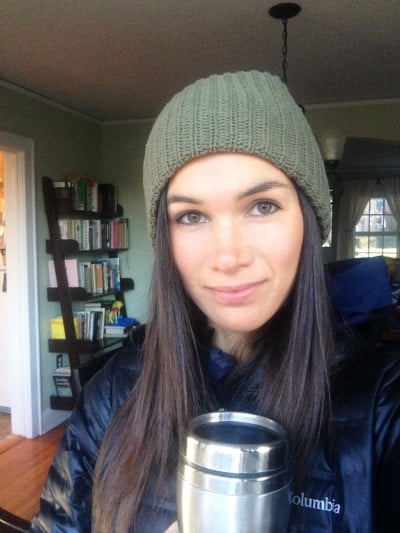 I survived and there's even coffee left to drink.  As for the desktop, its fate is still yet TBD, but at the very least we have an external hard drive that will hold the important stuff.  See what I mean about boring but traumatic?  I'm even boring myself writing about this, yet, it had me on the floor in a fetal position just 8 hours ago.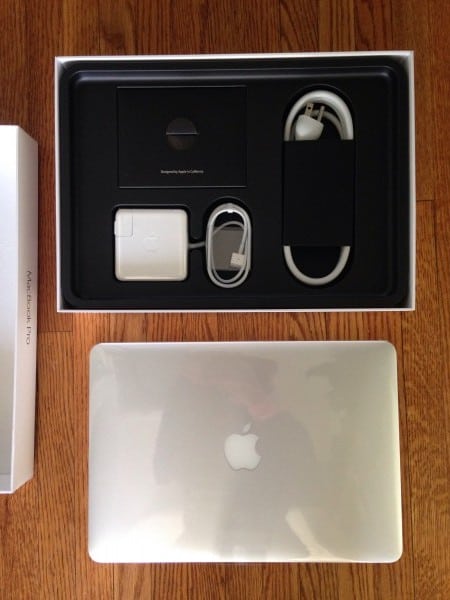 So, because I'm not at all tech savvy as you've figured out, the next week will be spent "adjusting" to my new "computer situation."  Running and food are now the last thing on my mind – I just want to get through this blog post and breathe a sigh of relief after it's successfully posted and live on the internet!  Oh God I can't stand myself and how ridiculous this sounds!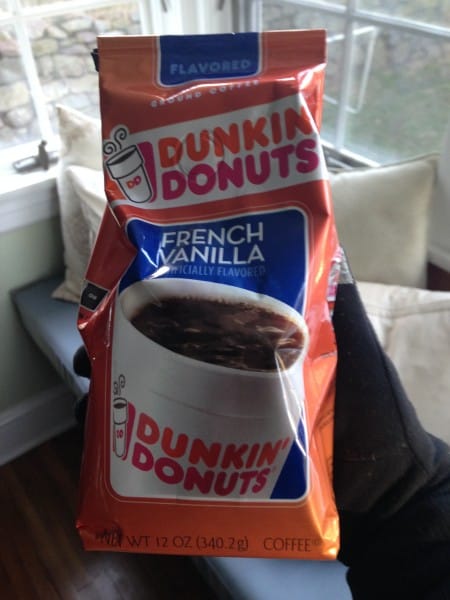 I guess I'll just go with the ridiculous since I'm on a roll.  In other news, this bag of Dunkin Donuts coffee was on sale for $3.00 at Walgreens today, which made me sort of happy-ish in the midst of my meltdown.  Not my favorite really, but, we were completely coffee-less for 2 days and there was absolutely no way I was going without it Wednesday, so I picked it up between the kids' drop-offs.  Fun stuff!  Who knew you'd be getting 2 back to back day-in-the-life posts, each oh so different 🙂
To sum up, there was: 
1.) No beautiful moment where I realized I depend too much on technology and my priorities are out of whack.  Quite the opposite – I realized my computer was my lifeline as a blogger (duh, I guess?) and I need a good reliable one.
2.) A lot of crying, some screaming, and I think I smacked myself in the head once or twice.
3.) No running today.
4.) No yoga today.
5.) Not enough eating today.  I think I'll fix that and go make dinner now!  How about my Crispy Chicken Nuggets to celebrate my new laptop?
How old is your current computer?  Are you tech savvy?
When was your last total meltdown?  It's been at least a year for me!  
What do you think about being extremely attached to technology?