I am beyond exhausted coming home from our lake house trip this week, so I'll just go over highlights from the trip – including the biggest hill I think I've ever actually run up.  Funny how I forgot that lakes tend to go along with huge ridiculous hills.   This picture does the thing no justice at all.
I moved my training plan around just a little for this week so I wouldn't feel pressured to do harder runs while away.  On Wednesday and Thursday I did 6 miles at an easy pace but couldn't avoid the monstrous hill which went on for almost a mile.  Luckily no damage seems to have been done.   I took Friday off as planned and Saturday will be back to regularly scheduled marathon training with 16 miles at and easy pace.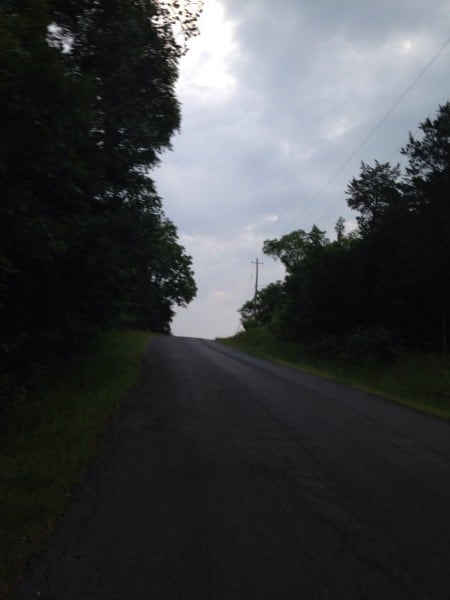 I definitely had a different view from my runs than usual, to say the least.  I'm not used to cornfields, cattle, sunflowers and endless roads so it was almost pleasantly distracting enough to make me forgive this huge hill.  Here are some of the photos from my runs: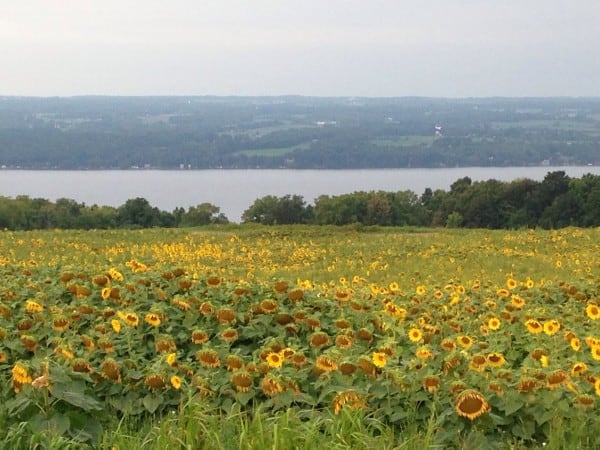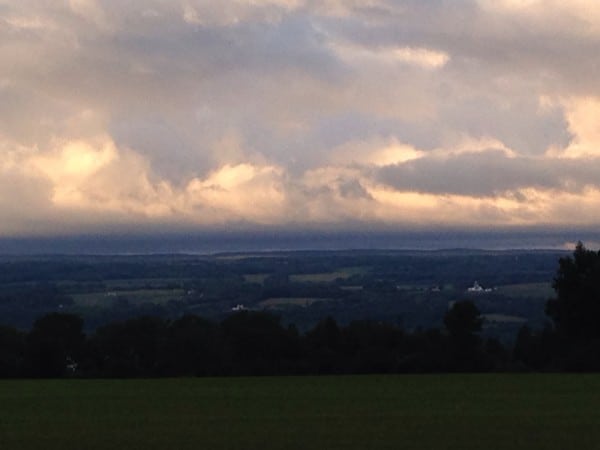 We went with three other families and the group totaled 19 people including 11 kids among us.  Luckily they all get along great and it's getting so much easier to do these trips and actually enjoy them.  Yes, the packing was a little intense, but very worth it.  Some pictures of the kids:
I was not so good at taking food pictures this trip!  I was really trying to disconnect from blog world and enjoy myself, and along with that went lots of meals with no photos!  I will say that most of my meals looked a lot like this: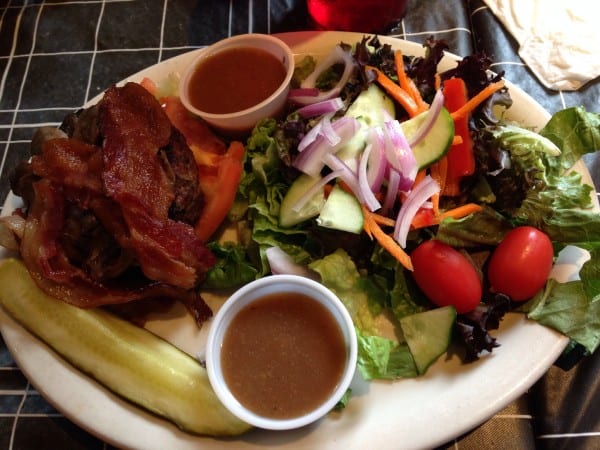 Burgers, bacon and salad.  BUT I did have a gluten free scone, some corn tortilla chips with guacamole, lots of wine, and flourless chocolate cake with ice cream.  And my stomach has surprisingly held in well.  I made sure to eat completely gluten free even though some grains and dairy were sneaking in and it seemed to work out well.  I also drank my coconut water and kombucha.  Since we rented a house we all brought a tremendous amount of food so I really wasn't limited at all with what I could eat.
These girls are a few of my best friends and spending time with them and their families is nothing but awesome!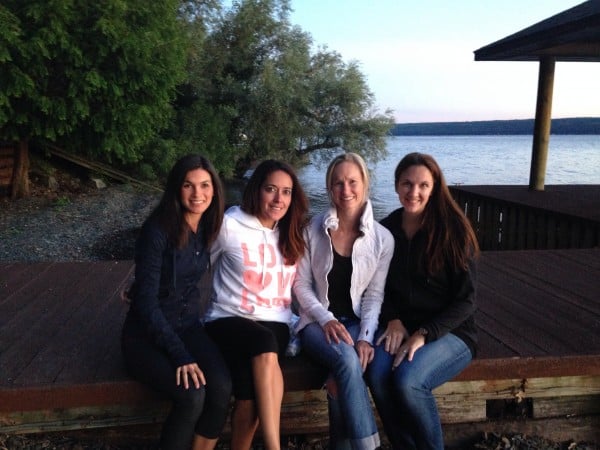 Some more random pictures from the week.  The views from the house were really incredible.
And more.
It goes without saying that the kids and I are completely off our sleep schedules.  It's 9:20 right now and I'm not sure I'll be able to make it until they're ready to go to sleep.  Since I'm running long tomorrow morning I need to sleep tonight and I'm a little concerned my lack of sleep this week might impact my run tomorrow but I'm feeling well other than just tired so I'm hoping for the best!  A rest day today and Sunday should help cushion the extra stress from the run.
So that will be it for now!  Have a great weekend everyone!
Have you traveled with other families?  What has been your favorite "group" vacation?