Have I really only been eating Paleo for a year?  Because it feels like 10, or more.   But yes, it was only after my terrible experience at the Marine Corps Marathon, October 2013, that I decided I'd had it with my digestive problems and I was ready to do something drastic.
Guys, I was a VERY unhealthy eater.  I wasn't even healthy by Standard American Diet, uh, standards.  I was your typical runner who thought that because I was active and thin that I could and SHOULD eat lots of junk food (yes, I actually thought I SHOULD eat more junk food to stay healthy.)  And that meant all the WRONG things, of course, in every sense.  My typical diet consisted of lots of sugary cereal, pasta, ice cream, bagels, pizza, packaged protein bars, candy (just ask my husband how much candy we used to have) diet soda (I thought this was a healthy choice!) and pita chips and hummus (when I wanted to be "healthy.")  I was sick often and unpredictably (see my IBS posts for details) and totally hooked on sugar, sugar and more sugar.   I had been doing my research over the course of October while dealing with both an injury and digestive upset during my marathon training, and by November I was ready to do a complete diet overhaul.  Here's what I've learned since then (I'm still surprised by some of these!)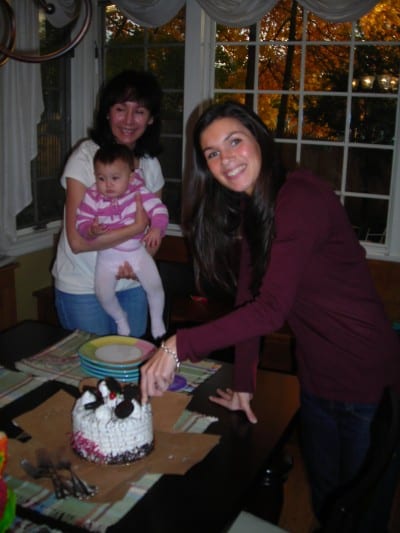 1.  I Had "Food Fears" That I Wasn't Aware of.
As backwards as this sounds, I was very comfortable with eating junk filled packaged foods and actually found I was afraid to eat all the FAT and whole foods (no nutrition info!) that you find yourself eating if you do Paleo right.  It was so new to me at first that I didn't trust it, and I wound up facing something else –> I was nervous and reluctant to gain weight.  For whatever reason, I stayed thin eating junk food (possibly because it made me sick half the time?) and I had to admit to myself that if I wanted to be truly healthy, I had to banish sugar and artificial sweeteners from my life, and bring on loads of nutrient-dense goodness, and just see what happens.  Luckily, I got over my fears quickly as soon as I realized how much better I was feeling.  I did put on weight, and was also able to deal with body image issues that were hanging on from younger years that I had just never fully confronted.   It's a work in progress, right?  I'm thankful that I didn't let those fears deter me, because the world of real food has had so much to offer.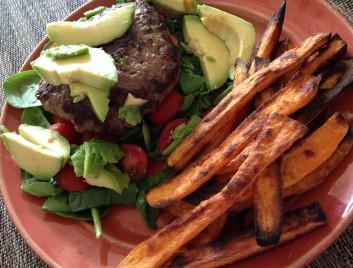 2. Paleo is NOT Weird!
Okay yeah so I might have thought Paleo was a little weird  for freaks maybe not for me.  I just didn't really understand what it was.  The thought of not cooking with a bunch of packaged garbage was just foreign to me.  I had to start really basic and I needed to read a lot of books.  After about a month of eating Paleo it not only didn't feel weird AT ALL, but I realized that real food was all around me and I just hadn't been paying attention!  Those dirty bananas sitting next to the pretty bananas?  Those were plantains, and they're a delicious and versatile source of carbs.   Bunless burger?  When it's over a salad topped with avocado and/or homemade mayo with a side of sweet potato fries, I say yes please!  I mean, you've always eaten steak without a bun, right?  About 3-6 months in, all the packaged stuff started looking very, very strange.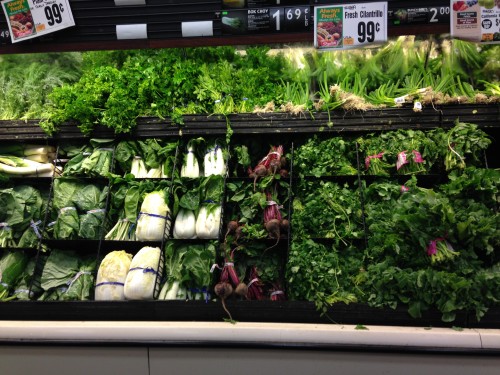 3.  I Actually Spend Less on Groceries Now.
I know that this seems like it can't be true, but it is.  You see, I used to purchased a lot of packaged snack foods both for myself and my husband and our kids, and I would gravitate toward all the trendy organic snacks since I wanted to appear as though I was trying to be healthy (eek, that sounds bad.)  So apparently that stuff just costs sh*tloads of money.  I don't buy my kids packaged "kid" snacks anymore.  No pirates booty, no Annies bunnies and no pretzles.  I buy Larabars for on-the-go snacks, but we are all mainly snacking on whole food.  And since I don't buy everything organic and I'm pretty price conscious in general, we are happily spending less money on groceries than ever before.  Kicking the ice cream, cereal, and soda habits have helped that too!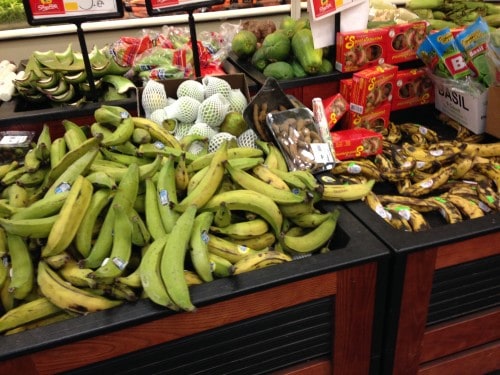 4. Trying New Foods is Worth the Hassle in the Beginning.
I've mentioned that I didn't know squash was for eating, right?  I consider myself reasonably intelligent but never made this connection, because I just didn't care enough.  Admittedly I was scared the first time I cut open a spaghetti squash (and even more so a butternut.)  I didn't think I could live my life cutting into squashes on a daily basis and scooping seeds.  But it got easier.  Now it's second nature for me to cut open a few types of squash on a Sunday and roast them so they're easy to access during the week.  New foods really are worth the initial learning curve!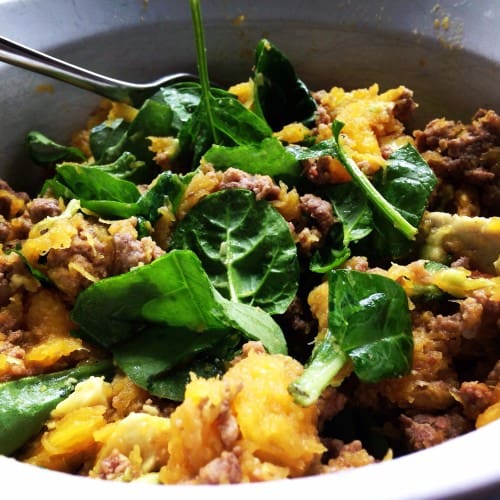 5. I Actually Don't Love Salad That Much.
Or at least not the types of salads that I used to associate with salad.  I like a bit less volume and more density to my food.  I still eat salads pretty regularly, but they look a whole heck of a lot different than they used to.  You know when you get a salad at a restaurant and get sad that after a few bites the "good stuff" is gone?  Well, I put only the good stuff in my salads now and love them a whole lot more that way.
6. I Like Meat Even More Than I Thought I Did.
Confession time – I used to be embarrassed about liking meat a lot.  I thought it was "unfeminine" and maybe not the most humanitarian quality I possessed.  In grad school for Social Work in NYC, lots of people were full on Vegan and I thought that was cool and socially conscious, and I didn't talk much about how I loved burgers and steak.  My husband was never big on meat either and found it odd that I cooked pasta dishes with a lot of sausage.  Well as it turns out, I found out I love meat even more than I originally thought once I fully allowed myself to embrace that love.  The rest of that love story is history, and more than apparent in the recipe section of my blog.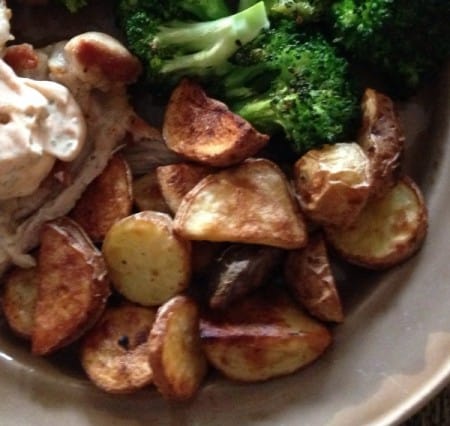 7. Fueling as a Runner is Not Difficult with Paleo.  If it Seems Tough, You're Not Doing It Right.
Let's please get away from the idea that Paleo = Low Carb.  It just doesn't have to be that way, really.  I don't think I've ever eaten low carb, and although I eat LOWER carb now simply because I'm not living on sugar and grains, that is not the same thing as low carb.  Your running should really not suffer while eating Paleo if you replace your old processed carbs with real food.  And I'm not talking about broccoli, because I don't consider that a carb when we're on the topic of running fuel.  I'm talking about potatoes of all kinds, plantains, bananas, fruits, and winter squashes.  Once you start thinking outside of the pasta box it will all start to make sense.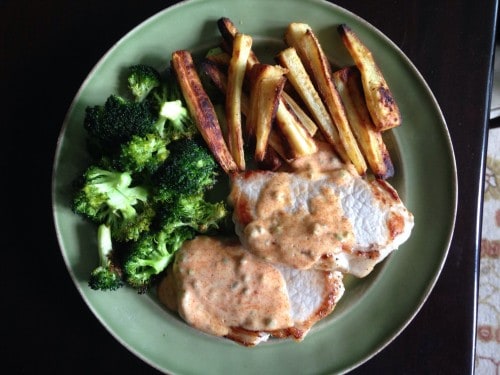 8.  Paleo is a Trendy Word for a Very Un-Trendy Way of Eating.
I realized recently that a lot of what I eat is similar to what my grandma cooked years ago (except without her awful Mrs. Dash habit.  Yuck.) Meat, potatoes, and veggies.  There are no powders, supplements, shakes, juices, or fancy packages necessary. Just plants, meat/fish, cooking fat, spices/salt and heat.   I don't have to go out of my way to eat Paleo, because I eat very basic things you can find anywhere for the most part.  The name might be trendy, but the reality is that I'm just eating good old fashioned real food.
What is your personal take on Paleo?