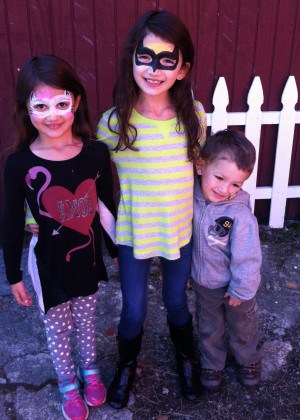 Every now and then (or possibly more often) I like to think about where I'm at with my confidence.  It's been something I've struggled with my whole life in a lot of different areas, and sometimes just when I think I've put an insecurity in the past, it creeps up on me again and I realize I still have more work to do.  Still, there are a few things I feel I've conquered for good at this point in my life, and others, I haven't even scratched the surface yet.  That's one of the great things about life – the endless opportunities for awareness, growth, and self improvement.
So here's my list, illustrated by my kids.
Been There and Moved On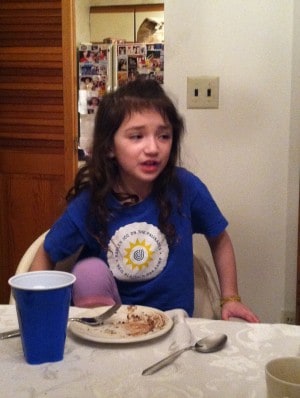 1. Nobody Likes Me
I was so, so shy.  Painfully shy as a kid, and took that social anxiety with me up through college and into my 20's.  At the core of it was the fear of rejection of course.  So what happened?  I experienced big-time rejection and disapproval from someone I desperately wanted to be accepted by.  I realized that all along there were people that didn't like me and didn't understand me.  I realized there were people that had very strong negative feelings about me and there might not be anything I could do to change it.
It was hard to understand it because I spent my whole life trying to censor myself to appear acceptable to people and to avoid rejection.   Over the course of processing the situation I came to realize a couple of things.  One, that it's not my responsibility to make sure I'm accepted by someone else, and two, that it probably has nothing to do with me in the first place.  This is the advice you hear often, about someone's judgement reflecting them and not you, and about 4 years ago I finally "got" it.  Now, I don't think about whether people will like me or not.  I figure it's up to them to figure that out if they choose to.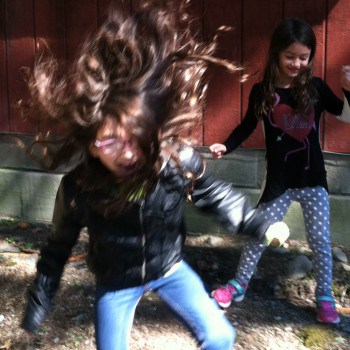 2.  I'm Weird
I think the internet has cured this one for a lot of people.  When I was growing up, you couldn't just go Google some odd thought and come up with a community of people who have those thoughts.  If, like me, you didn't open up to people easily, you went through life with secrets that you assumed made you strange and "different" when really there were tons of people who could relate to you.   You just hadn't found them yet because not everyone was on the internet yet.  Sure, there are bad things about everyone being on the internet, but, being able to share the "weird" makes up for it for me.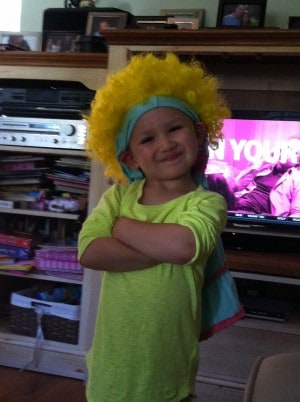 3. I'm Nothing Special
Now I know I'm nothing special and I really like it that way.  Years ago I wanted to be GREAT at the things I did, like THE BEST.  I wanted to be the prettiest, the smartest, the most creative, the most athletic, and lots of other things.  Now I don't want any of that.  Because actually, I feel that I'm just fine without any of that unhealthy pressure.   I love that we live in a world now where we can all not be special (or ALL be really special, depending on how you look at it) together.  In our world today we are so connected that no matter what you will always easily be able to find someone "better" than you are at any given thing.  Stronger, faster, smarter, thinner, curvier, richer, friendlier, braver, a better cook, a better fill-in-the-blank.  And that's all freaking awesome!  Because we don't have to be the best anymore.  We can just do our own thing for the enjoyment of it without worrying about having to be special.
Still Digging Deep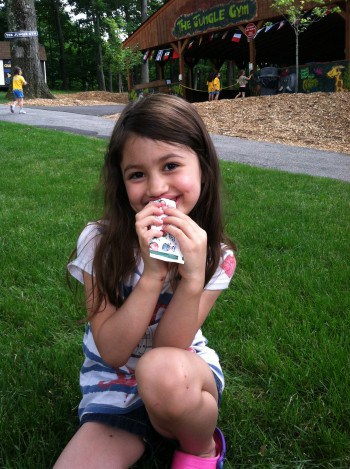 1.  My Body Image
This is one of those things that I can be 100% at peace with for a period of time, only to wake up one day, look down, and start criticizing what I see.  This happened to me recently and I'm not sure why exactly.  It's usually a reflection of internal angst, possibly related to my daughter's health, but I respond to it now with curiosity rather than trying to "fix" myself or wallowing in the negative.   The body I have now is the body I've had all my life mostly, and the things I criticize are the same over all the years.  Interestingly they are things that don't change like my lack of hips (skeletal structure not body fat) my boobs (at least I hope they're done changing for a while) my nose and eyes, and my small forehead/head (told you I'm weird!)  Nope these things don't change so I need to work on giving myself a damn break and accepting them already!
2. Hey, Look at Me!
I might get competitive with my running, but in other areas of life I've always let others take the lead and still do.  I feel insecure when I receive attention and I'm definitely that annoying person who doesn't know how to accept a compliment properly.  Awkward city.   I find it really weird to take pictures of my life and show them on social media or the blog.  I don't like telling people when my birthday is.  I'd rather let someone else take credit for something rather than step up and own it myself.  This is the area I feel I need the most work right now, especially since in the next few years I hope to get a career going.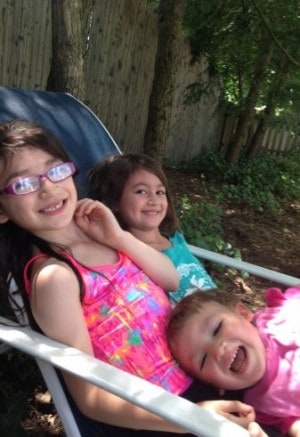 3. Mommy Dearest
The thing with being a mom (or dad) is that you have to know and accept that you're screwing up at least a few a lot of things.  But it's not as easy to accept that, as, say, forgetting to feed your cat on occasion or letting the laundry pile up for too long.  I am aware on a daily basis that there is always more I can do as a parent, or less, depending what the issues are.  Making these decisions can be tough and as each new stage comes up I feel the insecurity of just not knowing the answers.  The guilt of yelling, not reading to them enough, not asking the right questions, not always focusing on the right things in the moment.  I honestly don't know if I'll ever accept myself as the mom I am RIGHT NOW (or whenever.)  But it's something I think about often.
Okay maybe I should have written this list the other way around so I don't feel so defeated and overwhelmed by all the soul searching that needs to be done.  I guess like I said in the beginning, it's just part of the beauty of life, right?  Endless opportunities for self awareness, growth, and improvement…
What is one insecurity you've left in your past and one that still haunts you?