This is a sponsored conversation written by me on behalf of Polar US . The opinions and text are all mine.
Monday! If there's one day of the week that I can bet on getting in a run plus a yoga workout, it's Monday. The feeling of getting a fresh start, a good sweat and paying attention to those "hot spot" tight areas after a run is my favorite way to start out the week.
Today, I'm going to share with you a 20 minute yoga practice that can be done anywhere, perfect for post run to loosen up the hips and hamstrings. For me, these are the areas that need almost daily attention as a runner! Luckily a little TLC goes a long way and on most days, 20 minutes is the perfect amount of time to spend on yoga.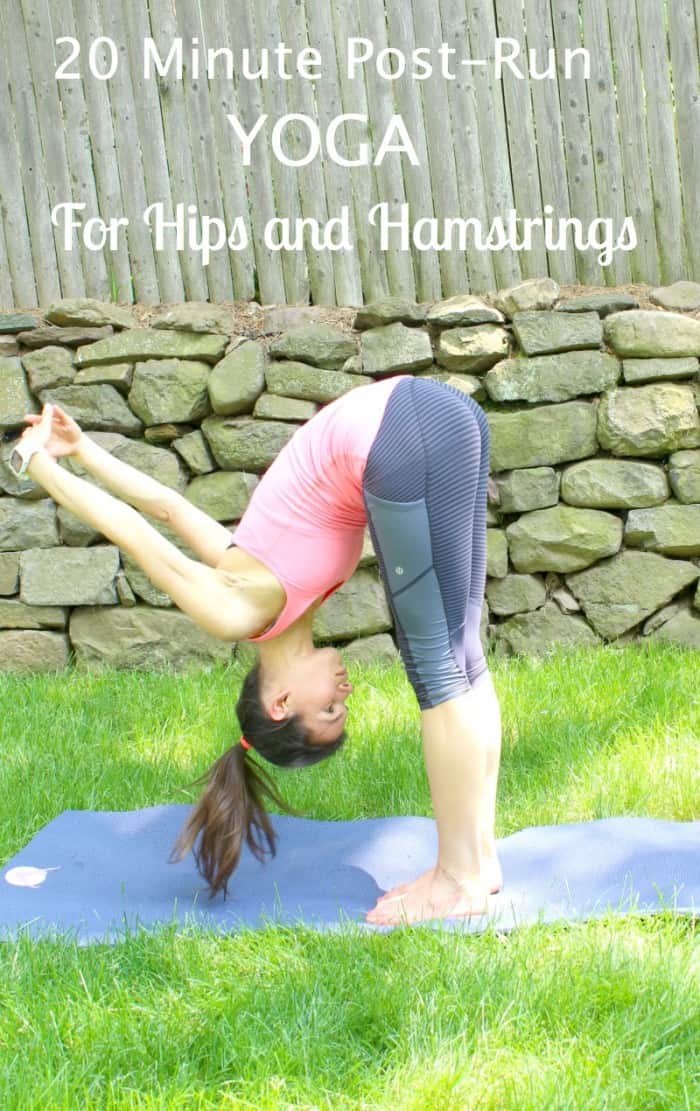 After sharing the workout, I'll tell you guys a bit about my new Polar M400 running watch – stay tuned!
20 Minute Post Run Yoga:
– Begin standing. One round of sun salutation A to get you ready. Once you get to downward dog, pedal your legs to loosen up your hamstrings slowly.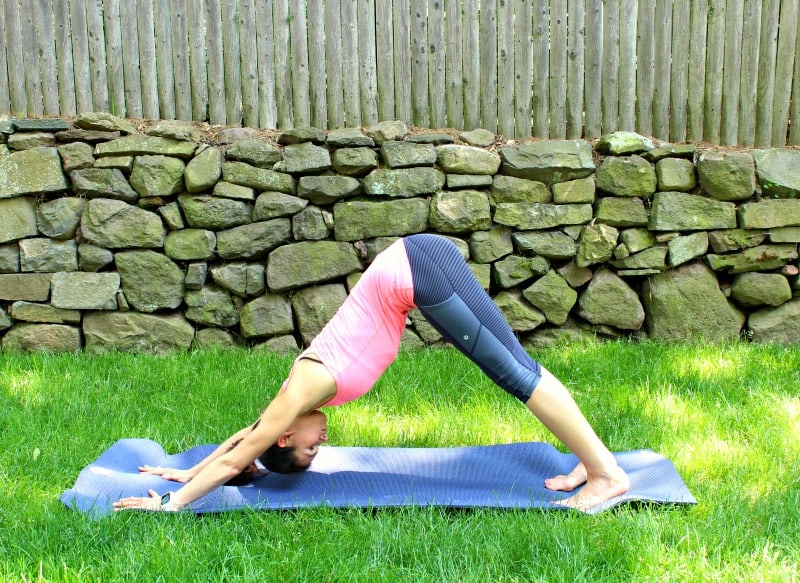 -Step your right foot up between your hands into a lunge with long spine and fingertips touching the floor. Breathe as you hold the stretch.
-Sit back and straighten out your right leg (half split) and, with a long spine, lean over that right leg any amount. Hold and breathe. Move through a vinyasa (optional) and repeat on the other side.
– When you're back to standing, breathe in and then out, folding all the way forward. Take your right hand to the outside of your left foot and raise your right arm to twist and stretch the left hamstring. Hold and breathe. This is a twist, stretch, and a balance challenge all in one!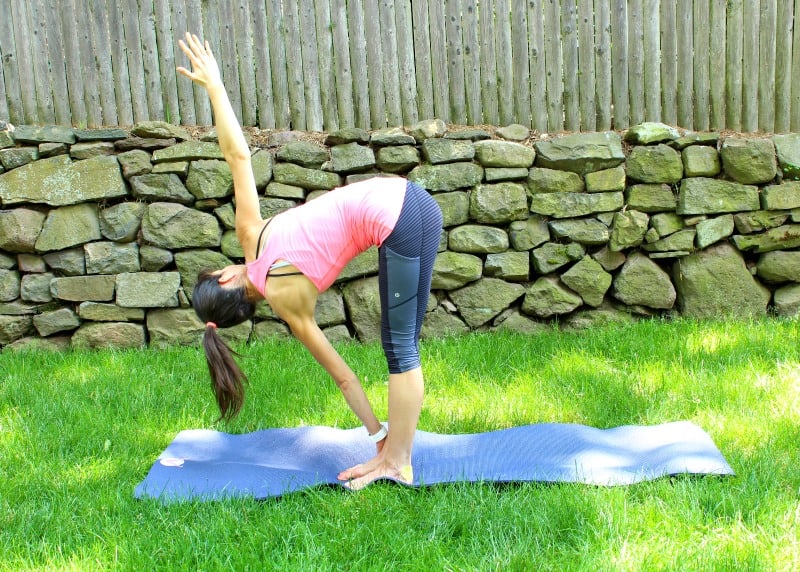 – Back to center, then repeat on the other side.
-Walk your feet back to downward dog, then step the right foot forward into warrior 2. From warrior 2, straighten your front leg and lean into triangle pose. Hold and breathe. Move through a vinyasa (optional) and repeat on the other side.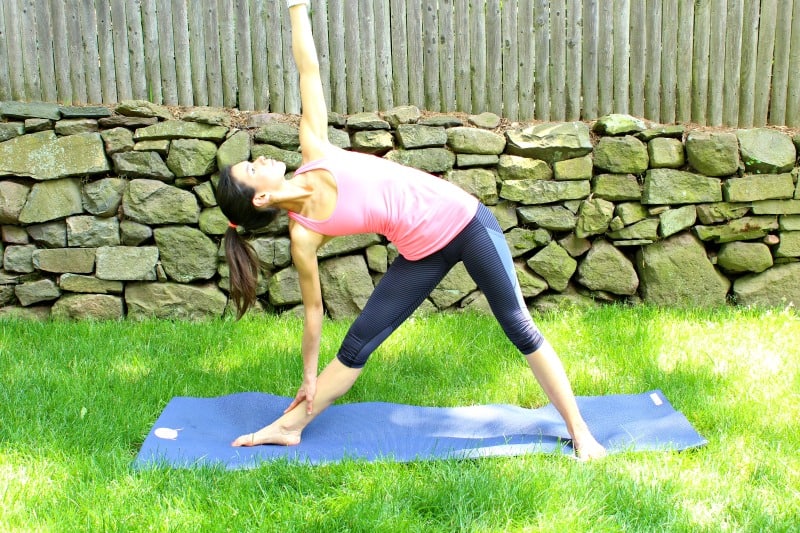 – Step your right foot up and lower slowly into pigeon pose, with long spine. Hold and breathe, repeat on opposite side.
– Swing both legs in front of you for a seated forward fold with long spine, folding any amount (more important to keep the spine long)
-Bring your legs in, placing one knee above the other for a final hip stretch. Repeat on opposite side. Sit or lie down for a minute to reap the benefits of your practice!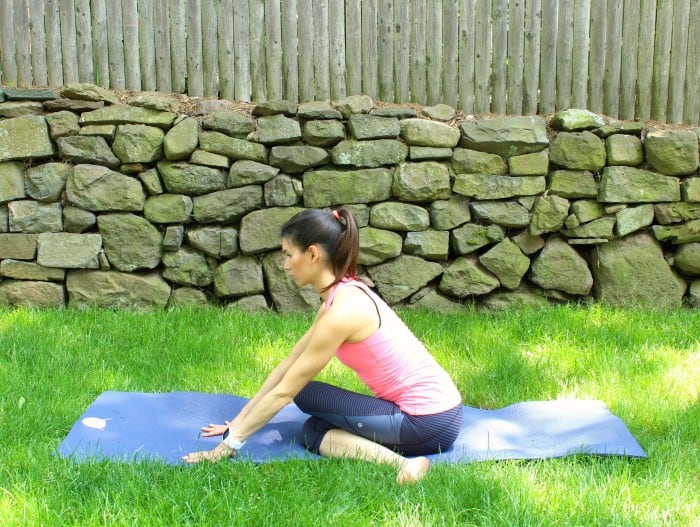 One thing I start to notice when June rolls around is that my runs feel more draining with the heat and humidity. I typically run first thing in the morning on an empty stomach, so when I come back, prior to doing anything else (even showering) I like to refuel with a simple smoothie. This is especially helpful after a longer run, but honestly, all my runs in the summer leave me craving this!
So, prior to beginning your yoga practice, consider refueling/hydrating with something simple – I love the combination of a frozen banana, almond milk or coconut water, frozen strawberries and a little protein powder or collagen for an extra boost.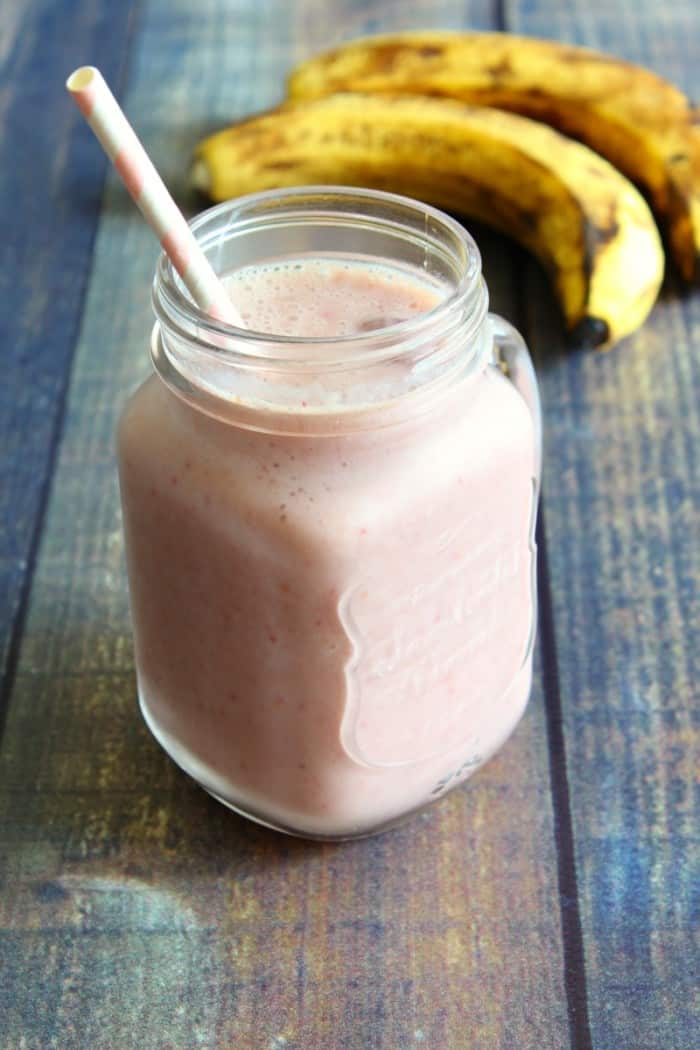 Another thing that becomes important to me this time of year is making sure I'm not overexerting myself. As runners, we tend to PUSH ourselves beyond what's beneficial to our training.
I love how the Polar M400 tracks not just distance and pace, but heart rate as well with the Polar H7 heart rate sensor.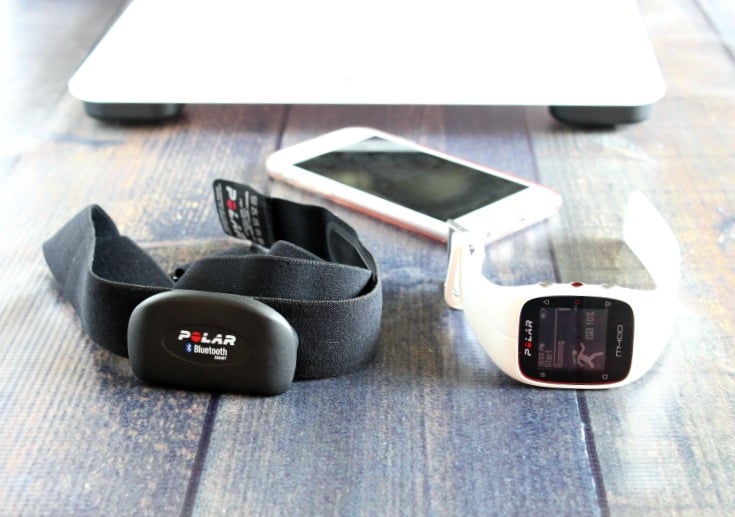 Tracking my heart rate during training helps me figure out if my runs are in the zone I want them to be – with most of them "easy" and not creeping into the tempo run zone. With heat and hills, this happens more easily than you might think! Heart rate training is one of the most effective training methods since it's based on true effort rather than pace.
In addition to tracking pace, distance, altitude and heart rate, the Polar M400 also tracks your daily activities including steps, sleep, and calories. It pairs and syncs with the Polar Flow app as well as the Polar balance scale so you have all your fitness, activity and health data in one place! If you have a weight goal, the Polar Balance Scale with sync with you Polar flow app and watch to give you individualized recommendations for activity and nutrition to get you to that goal!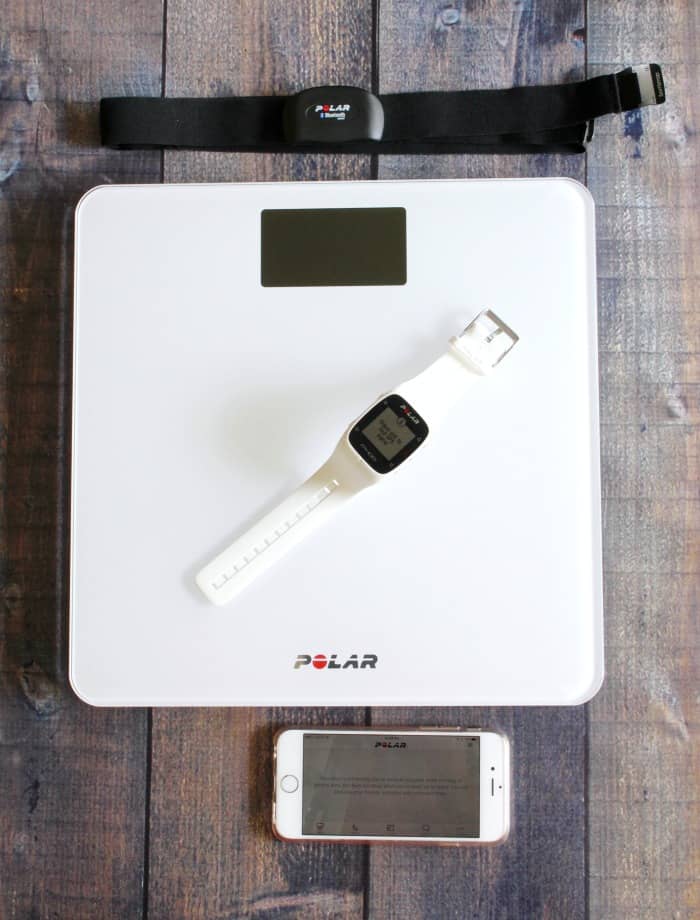 Based on your training stats, the Polar M400 will even predict finish times for the 5k, 10k, half and full marathon. How cool is that? It's a great way to keep tabs on what you've accomplished and go into a race knowing what you're capable of!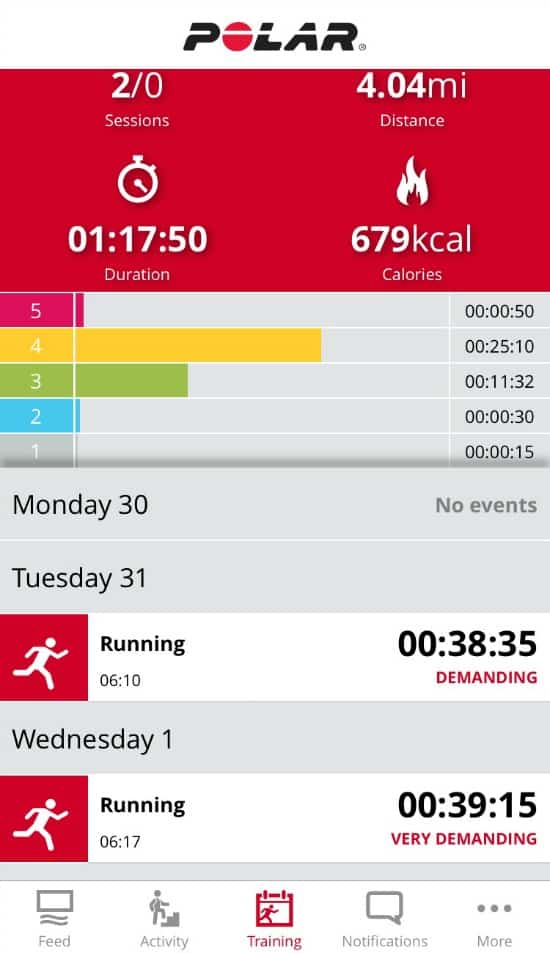 Discount Code:
You can use the code POLARFITBLOG for 20% off the Polar Balance or any Activity Trackers! Code expires 8/31/16.

Have you tried tracking your heart rate for training? What has been your experience?
What are the areas that need the most TLC after a run?
Do you notice a difference in energy while acclimating to summer running?
This is a sponsored conversation written by me on behalf of Polar US . The opinions and text are all mine.